Last month, I was honored and flattered to talk about what I had learned about how some game enthusiasts use video games to cope with stressful life situations. On the heels of that article, LightningEllen asked me over on Patreon what my thoughts were on using video games for physical or mental rehabilitative purposes, specifically for individuals with physical disabilities. We had a great discussion, and that got me thinking about other ways that video games could be used therapeutically.
One technique that therapists recommend to their clients (in certain situations) is something akin to meta-thinking: thinking about what you're thinking about. Being aware of the thoughts in your head is the first step to being able to face – or, at times, mediate – thoughts that might be "unwelcome" in your mind.
Meta-thinking is both as difficult and not as difficult as it sounds. After all, the thoughts in your head are your thoughts, so of course you know what they are. But to take those thoughts and examine them from an objective distance – as you would the thoughts of another person – takes a little practice. And sometimes, without guidance, a person might not even know where to start.
A Brief History
Kim over at Later Levels recently wrote a post that talked a bit about how she was having trouble focusing on playing one particular game because of the content of the game and the situation in her life at the time. And I got to thinking about why that might be.
Not too long ago (okay, it was back in March), I started playing Mass Effect: Andromeda. I had a lot of trouble getting into it, which was odd for me. I popped in Horizon: Zero Dawn, and I had trouble getting into that, as well, even though I tried so hard to be excited about it.
It was very strange, because I objectively liked what the games provided me: I like RPG games/elements in games, I like well-written characters, I like good stories, and the combat systems were interesting and intuitive. Then I picked up Final Fantasy XIII, and found that I was immediately pulled into a game that, at the beginning, is a much more straightforward game in regards to where the characters physically go.
As I said, it was very strange. Objectively, Final Fantasy XIII only gives me some of what I'm looking for (a good story and interesting characters), and some things I don't particularly care for (turn-based combat, weapon upgrading, and a healthy dose of JRPG angst).
And yet I couldn't get enough.
This, as you might imagine, intrigued me, because I can't remember a time I've stopped playing an RPG in favor of, well, any other game.
Please note, this isn't to say that Final Fantasy XIII is a bad game. I'm having wild amounts of fun playing it, even with the bits that aggravate me. The take-away message is that it's strange for any game to pull me away from a Mass Effect game, especially a game that is considered "linear" – which is about as far from an open-world RPG as you can get.
But why was I pulled away so willingly?
Finding Balance
The concept of equilibrium is what these stories allude to. On a physiological (physical) level, organisms want to reach a state that is, in laymen's terms, most comfortable. Most organisms want to exist is a sort of Goldilocks-zone, where no one extreme is experiences. In some cases, it is literally a desire to be not too hot, and not too cold, but rather be just right.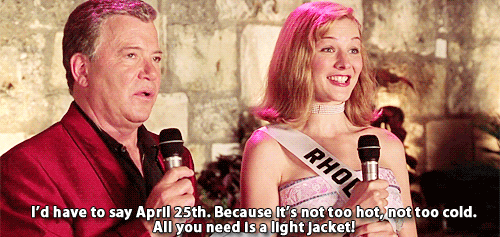 This is something people seek at an emotional and psychological level, too. Picture it like a bar people are asked to jump over in order to "feel good." Some people have a very high bar, and so need a lot of power to get over the bar and feel good, and some have a very low bar. Now, relabel the bar as "optimal level of stimulation" and you begin to see a picture of extroverts and introverts.
Extroverts tend to require greater levels of emotional or psychological stimulation than introverts, and so seek out social or other stimulating situations in order to reach their bar of optimal stimulation. Introverts need less stimulation, and so when their levels go higher than their "bar," they need to step back and wait until their level of stimulation goes down, back to the "optimal level."
However, this idea doesn't just apply to the ideas of introvert/extroverts. We are all trying to find equilibrium regarding our mental states, and so learning to look for cues from ourselves to determine what it is we need can be very beneficial for our well-being.
For instance, some people tend to jiggle their leg up and down when seated and talking to someone else. They might fiddle with jewelry, or tap a pen. These types of behaviors are categorized as self-soothing, and are often employed to decrease the amount of stress the person is feeling. To put it another way, they are feeling over-stimulated by their environment and are trying to reach equilibrium again.
Self-soothing behavior is associated most often with individuals diagnosed with autism spectrum disorder, but the principle is the same. They, too, are feeling overstimulated by their environment and are trying to reach equilibrium again, just like you.
PSA: remember that the next time you see someone with autism performing a "stereotypical" behavior (e.g., hand flapping, rocking). You do the same types of things, just on a much smaller scale.
Mindfulness
In psychology, there is something called mindfulness, which is (basically) being consciously aware of yourself as you complete tasks, even if it is something you often do without thought. Concentrating on how your feet feel in your shoes as you walk, for instance, could be considered "mindful walking," and concentrating on how your food tastes and how it feels while you chew it would be "mindful eating." (In comparison, "non-mindful" walking would be walking down the street while thinking about the meeting you're going to.)
What I'm proposing is "mindful gaming."
Entering Cocoon
When I started playing Andromeda, I was finishing a thesis that had taken more bad turns than good, was incredibly stressed about not having a job or any income, was imminently losing my health insurance, was having some lingering health issues, and was sort of – I hate to admit it – really burned out regarding my profession. And, at the end of the day, no one was really able to help me solve any of these problems.
All the decisions for my life direction obviously could only be mine, the thesis was a horrific roller coaster that only I was enduring, and only I could look into job opportunities for myself, find health insurance, and deal with the health problems I was having at the time. I mean, hey, that's life, but it was quite the deluge all at once.
Enter Andromeda, a game full of people who need you and only you, Ryder, to make all the decisions, fix all the problems, and play therapist to all of the squadmates.
…and then quickly exit Andromeda and enter Cocoon in Final Fantasy XIII, a place that has one (really, really big) problem, and a story that just wants to be told, and companions who maybe whine a bit, but ultimately aren't helpless to fix their problems.
Oh, thank the Maker.
And then I realized something.
Everything that was causing so much stress in my real, physical life was mirrored in Mass Effect: Andromeda. At other times, I have the extra emotional energy to invest in a game like that. But this time, I didn't.
Instead, I wanted an easy-to-understand problem with a fairly straight-forward answer. Godlike beings are trying to destroy the world? Great, I'll go kick some fal'Cie butt and fix it. Problem solved. Problem solved. That sounds so good. Problem solved.
I needed the tighter story to help me reach equilibrium again.
Putting the Pieces Together
What does equilibrium, mindfulness, and Final Fantasy XIII have to do with each other? A few things, actually.
When we are "out of whack" (that is, we are emotionally not in equilibrium), we tend to not do so well. We can become very stressed or upset, and that can impact our ability to function during our daily lives. If left unchecked, it can even affect our physical health. As we talked about before, people often use media to mediate their emotions, and video games can – and do – have the same effect as other media types.
But to reach equilibrium, we need to be aware of what's wrong. And here's where mindful gaming can come into play. By being aware of how you feel when you're playing a game, you can gain insight into what might be happening in your head.
Instead of simply dismissing my negative feelings and slight nausea when I thought about Andromeda, I took note of whether there was something about the actual game that I really, truly disliked. The answer was "no." What followed was a series of questions:
"Do I like Final Fantasy more than Mass Effect?" (no)
"Do I want to play a different RPG, other than a Mass Effect game?" (no no no no)
"Do I like the story in Final Fantasy more than Mass Effect?" (not really, but something about this seems right. Ask more questions like this)
"Do I like how the story is presented to me better right now, even though I like Mass Effect and RPGs?" (yes! winner!)
"Okay. Now let's figure out why."
By being mindful of my behavior, I was forced to be more self-aware, mentally "checking in" with myself and realizing that I was a little more stressed than I was willing to outwardly admit or show. From there, I was able to begin to figure out a plan to move forward and regain some of the balance I had lost along the way.
Where to Start
Now, this might seem like some sort of therapist wizardry that I pulled, and I'm willing to acknowledge that some of my schooling definitely helps in instances of me trying to "therapize" myself. But you don't need to have deep understanding of psychological principles to be mindful or to check in with yourself.
There are two questions for which I'd recommend being aware of the answers, if you are interested in mindful gaming, that will give you a good start:
Do you tend to have a game that you gravitate toward when you're upset?
I would hazard a guess that we all have a "comfort game" in our lives; one that we reach for when we just want to have fun and feel good. If you all of a sudden notice that you're reaching for that game, you can check in with yourself and see how you're doing. Maybe you're just playing a game you like, or maybe your brain is seeking the equilibrium that the game can provide.
If that's the case, then you can begin to try and figure out what it is about the game in that moment that is most soothing for you. From there, you can maybe begin to discover what is causing the stress/change in your emotional homeostatis (balanced equilibrium).
Are you playing a game in a genre you like, but find it a chore?
Well, you could be burned out on the genre or the game could be bad, sure, but it could also be that there are elements in the game that are too "close" to negative events/feelings happening in your physical life that you don't want to deal with in a game, too.
For the uninitiated, these two questions would be a good way to start mindfully gaming in order to practice raising self-awareness about your emotional/psychological state.
Restart: Thinking About Thinking
I'm proposing that we be aware of when and how we play games. Sure, most of the time things are dandy. But video games could provide some people with a way of mentally checking in with themselves, since the media we chose has the potential to mirror back the things we need or want in that moment.
At the beginning of this article, I talked a bit about meta-thinking, or the process of thinking about how you are thinking. I mentioned it was hard to do, but is one step that is very important for mental health, particularly when a person is reacting to a situation (either an internal one or external one). Video games can help bridge this gap. By being aware of our habits, and keying in to deviations in our behaviors, we can begin to unlock bits of the "state" of our thinking.
And, perhaps, through that, begin to know ourselves a little better.
What do you think? Can games be used as a way to "know thyself" a little better? Do you have a go-to game for when you're stressed? Have you ever had to put a game down and come back when you were in a "better mood" for it? Let me know in the comments!
Thanks for stopping by, and I'll see you soon!
~ Athena
PS – I'm happy to report that as soon as things started looking a little more rosy in my personal life, I was able to jump back in to Mass Effect: Andromeda, and happily played through the second half of the game. I enjoyed it quite a bit, and am compiling my thoughts on it, so be on the lookout for that!
---
What's next? You can like, subscribe, and support if you like what you've seen!

– Support us on Patreon, become a revered Aegis of AmbiGaming, and access extra content!
– Say hello on Facebook, Twitter, and even Google+!
– Check out our Let's Plays if you're really adventurous!