Hello, everyone! This month marks the 10th anniversary of Mass Effect's release. With this in mind, and with N7 day coming up, we're coming at you with an entire month of Mass Effect themed posts (again!) only this time, it's in the style of a challenge and we'll be posting short pieces every day.
Mass Effect Month, Day 1: Which is your favorite Mass Effect game?
This is an easy one.
Gameplay-wise, I thought it improved on a lot of the little oddities that the original Mass Effect had, especially in regards to combat. I also really enjoyed the story; I tend to be a fan of arcs that encompass a hero being forced to work for an "enemy," only to… well I won't spoil it, because I know some of you haven't play it yet! 😉
Otherwise, I love the characters and how focused the story is on them. It's something Mass Effect: Andromeda tried to recapture, but the game was too big and some of the feeling got lost. At any rate, I really enjoyed getting to know all the Mass Effect 2 characters, seeing some old, friendly faces, and befriending some folks who would otherwise be Shepard's enemy.
Oh, yeah, and this game has my third-favorite character and third- (or maybe second-) favorite romance: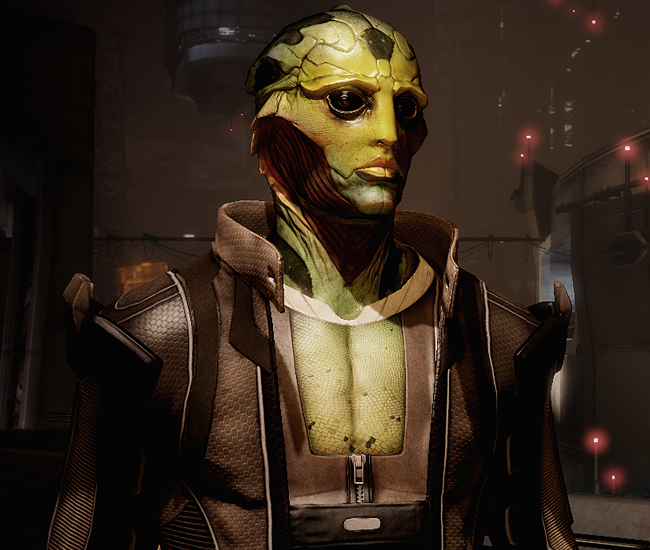 Sorry, Liara. You're sweet and all, but Thane and Reya Shepard just have something that you will never understand.
Seriously, though. He's close to death, and Shepard is reeling from being brought back from the dead. They are both in this transition stage, find each other, and take comfort in that meeting, even if the relationship stays platonic.
Of course, it helps that this guy is so philosophical and realistic at the same time. I'd love to talk with him over a hot beverage.
Anyway, all of this to segue into the fact that I really like how Shepard is forced (?) to connect with her crew in such a personal way, and that – by her interactions – they are willing to quite literally go on a suicide mission with her.
Ah, so I follow my own patterns, putting stories and well-written characters above anything else? That's good to hear 🙂
Which is your favorite Mass Effect game? What is it that makes you love it so much? Let me know in the comments!
I should go,
~ Athena
What's next? You can like, subscribe, and support if you like what you've seen!

– Support us on Patreon, become a revered Aegis of AmbiGaming, and access extra content!
– Say hello on Facebook, Twitter, and even Google+!
– Check out our Let's Plays if you're really adventurous!