We're back with our month-long Mass Effect challenge! For previous days, click here.
Mass Effect Month, Day 8: Who is your least favorite companion character?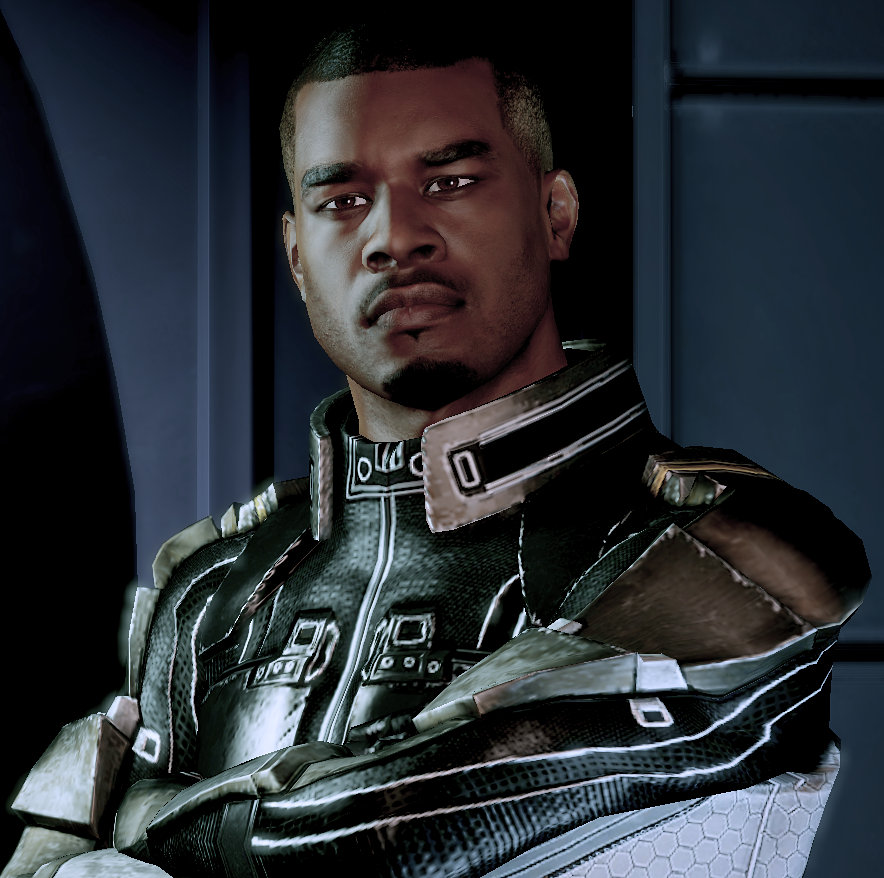 Poor Jacob Taylor.
I wanted to like him. I really, really did. He had an interesting backstory, was a good soldier, and had Shepard's back from the moment he met her, but man… he had about as much personality as a piece of toast.
As if that wasn't enough, I really didn't like how Shepard always sounded like she was flirting with him. I mean, that's cool if you like Jacob, but I was on the other side of the controller pulling my hair out watching her talk to him. It was like watching a friend fawn all over a guy you know isn't good for them but you can't stop them.
Oh, and then Mass Effect 3 happened. If you romanced him, he couldn't even wait 6 months for you before he ran off and got another woman pregnant.
Class act, Jacob. Class. Act.
Anyway, he really is a good soldier, and all jokes aside I do respect him for his work ethic, but once I had my guys Thane and Garrus on board poor Jacob was often left behind on the Normandy.
Who was your least favorite companion character? What didn't you like about him/her? Have I been to hard on poor Jacob? Let me know in the comments!
I should go,
~ Athena
What's next? You can like, subscribe, and support if you like what you've seen!

– Support us on Patreon, become a revered Aegis of AmbiGaming, and access extra content!
– Say hello on Facebook, Twitter, and even Google+!
– Check out our Let's Plays if you're really adventurous!