We're back with our month-long Mass Effect challenge! For previous days, click here.
Mass Effect Month, Day 9: Who is your least favorite character to romance?
My knee-jerk reaction was Kaiden (sorry, Kaiden fans) because he's a nice guy with a nice romance and nice nice nice-y nice bland nice. I mean, I like Kaiden, he's cool, but his romance, to me, is sort of… well… bland.
And then I remembered this guy, who, after professing his love, dropped Shepard like a hot rock and got another woman pregnant all in the span of six months while Shepard was being detained for a mission that he was there for, and after which he should have been supporting his girlfriend.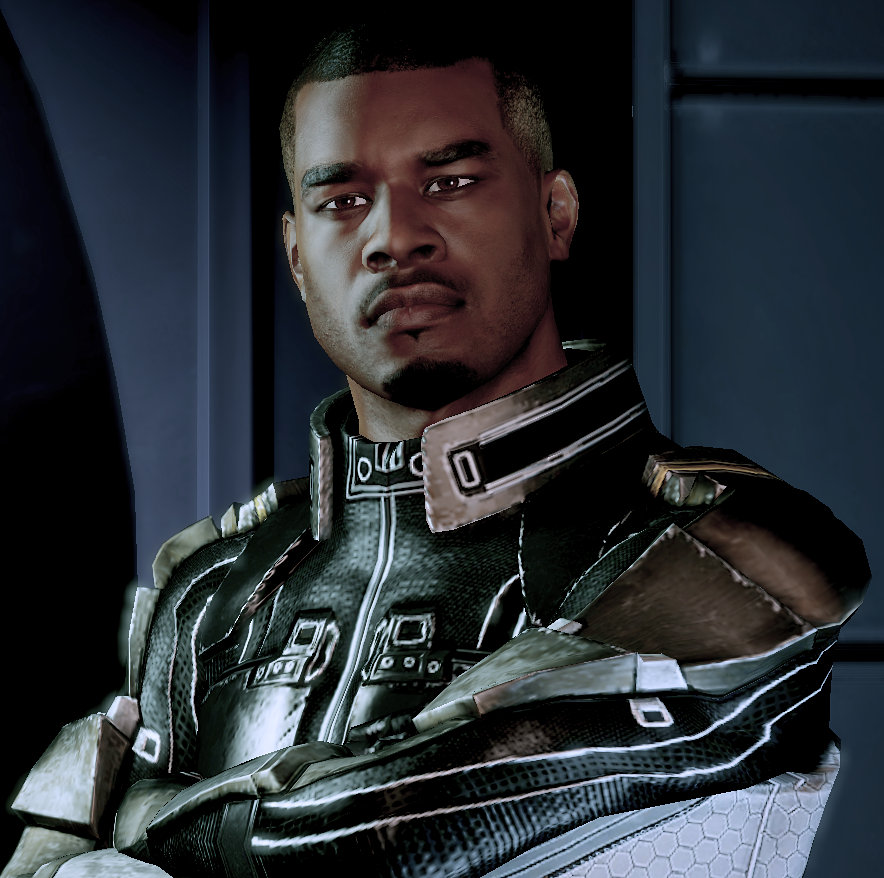 Thanks, Jacob.
On a less emotional and more programming note, I also hate that, like with Kaiden, Shepard always sounds like she's flirting with Jacob, no matter what. No, Jacob, I'm only saying nice things to you because you are a member of the crew and I don't want you to die, and I know how these games work.
To be fair, with MaleShep, Jacob is kind of a cool bro, so I really do think most of my hatred of Jacob's "relationship" is that he's sort of a forced love interest, and then after being foisted onto FemShep doesn't have the decency to remain loyal.
I feel like I need to say something nice about Jacob after the hard time I've given him, so I respect him as a soldier and appreciate that, considering he's new to the crew, he believes in Shepard and consistently backs her up, even though he has no real reason to do so. I also think he's handsome and has a cool voice. No, really, I do! His vocal timbre is pleasant to listen to and those pecs are pleasant to look at. And he's a cool bro to MaleShep. Wait, I think I said that already…
But his romance is still my least favorite.
What about you? Who was your least favorite romance across Mass Effect games? Have I been too harsh on poor Jacob (again)? Let me know in the comments!
I should go,
~ Athena
What's next? You can like, subscribe, and support if you like what you've seen!

– Support us on Patreon, become a revered Aegis of AmbiGaming, and access extra content!
– Say hello on Facebook, Twitter, and even Google+!
– Check out our Let's Plays if you're really adventurous!