We live in an outrageous society.
Every day, we are bombarded by sensational news from "trusted" news outlets, highlighting the worst of what society has to offer. At least in the United States, you would be hard pressed to find a new station that doesn't treat each passing slight as national news, and often the loudest and angriest are the ones that are heard.
Again, speaking from the perspective of someone in the United States, it is becoming increasingly difficult to believe that our society can ever stitch itself back together, when the loudest and most unreasonable people are given the biggest platforms and the loudest microphones, simply because negativity sells, because we have a negativity bias, because anything that gets you a view or a like is fair game in today's oversaturated media.
But what people often forget is that extremism in all forms is harmful. People do not live in a world comprised of clean, separate boxes. We live outside the simplicity of "black and white" in the much more complex and confusing shades of grey. But that's a difficult place to be. Partisanship is easier. Rooting for your team to win is easier. Because it's hard to both admit that the "other" group is valuable and viable and maintain a sense of your own self.
So we have Coke vs. Pepsi. Android vs. Apple. Democrat vs. Republican.
Playstation vs. Xbox vs. Nintendo.
Every Final Fantasy Game Ever vs. Every Other Final Fantasy Game Ever
Fandom vs. fandom.
But why?
Finding Fanboys/Fangirls
The Shameful Narcissist brought up an interesting point over on Patreon about the difference between fanboys and fangirls. She mentioned that there seems to be a different connotation between these types of extreme fans. After some trudging through some pretty crazy parts of the internet, it seems like fangirlism and fanboyism possibly have different outward appearances, but overall stem from the same incredible devotion to a particular character, story, or fandom. So you guys know the drill; it's time for some definitions!
While fangirls tend to be seen as more overly-emotional when it comes to their object of infatuation (think squealing teenage girls at an anime convention), and fanboys are seen as the guys on the internet who will verbally attack someone for having a differing opinion (and I tend to agree with this, and, yes, I do believe that men can be fangirls and women can be fanboys), for the purpose of this article, fangirls and fanboys will be lumped together into the same fanperson/fanpeople category and will be defined the way the Merriam-Webster dictionary defines both fanboys and fangirls:
A person who behaves in an obsessive, overly-excited, or overly enthusiastic way.
A fan will see their particular "thing" like a friend: they can admit that it has flaws but love it anyway. While they might not understand why another person doesn't like their favorite story/game/book/character/whatever, they usually shrug and go about their day. They get along with people in fandoms different than theirs (think the USS Enterprise and the Millennium Falcon being used in the same game by two friends).
A fanperson, on the other hand, sees their particular "thing" like a precious entity that must be defended. People with other viewpoints are wrong and, at worst, not entitled to their opinion. Fanpeople are personally offended when their story/game/book/character/whatever is slighted, and react as if the comment were made about themselves. If their particular fandom has a rival fandom, you can bet the fanperson hates the other fandom (or is at least quietly superior).
Finding Yourself
From an evolutionary standpoint, it makes sense that humans would want to have clear defining lines between "my group" and "your group." After all, "my group" is probably not going to hurt me, whereas "your group" could pose a threat to the resourced "my group" has. And we are the descendants of those people.
Self-categorization is a way that people look at a group of people and perceive them as, well, a cohesive group of people. It provides a way for people "in" the group to know how to behave, how not to behave, and enables the group to take what is known as "collective action," as all the people in the group are assumed to have similar ideas, beliefs, etc. Strength in numbers comes from this idea. If all Group A does This Thing together, it will get done.
From here, it's only a small step to what is called social identity, or when a person defines who they are based on the groups they belong to. Once a person accepts themselves as part of a group, they will look at other members as behavioral role models to determine how we are supposed to behave as part of The Group. Contrast to this, a person who has decided that they don't belong in The Group will also determine their behavior based on how The Group behaves, in order to clearly differentiate themselves.*
But what constitutes The Group? I think there are as many ways to classify a collection of people as there are sands on the earth. In the case of this article, we're talking only about people who identify as a fan(person) of a particular story/character/game/console/etc. So, what constitutes The Group here is what I'm going to call a type of brand, with "brand" being a character/story/etc. And loyalty to a brand is something that can be used by marketers, start a flame war, and/or inform a person's identity, depending on the extent its used.
There are a lot of terms that social psychologists can throw around: self-congruity, self construal, and interdependent construals, but what many of these can be boiled down to (at least for this particular article) is that how much a person identifies with a brand defines how much and to what extent that person will defend the brand.
Drawing Lines
One of the most difficult mental exercises a person can do is to hold two conflicting ideas in one's mind and truly believe that both of them can be true at the same time. A really interesting example of this is thrown out glibly in Pirates of the Caribbean movie. Captain Jack Sparrow turns to Will and asks him if he can accept that his father "was a pirate and a good man." In our romanticized view of pirates, this seems like an easy question to answer. But what about the murderer who really loves his wife and children? What about having to admit that Playstation and Xbox are essentially the same systems? What about having to entertain the thought that you are wrong, and believe that's okay?
These are hard things to do, and in order to avoid cognitive dissonance, most people will "pick a side" and convince themselves that their choice is the "right" answer. There is something called "choice-supportive bias," and it explains this phenomenon beautifully well. This bias arises after we make a choice. In this case, we choose to be part of a group; we choose to buy a Playstation, or an Xbox, or a Nintendo system, or commit to upgrading our PCs.
We thus assign ourselves to a group and take that on as part of our identity. Then, in order to protect that identity, and avoid having to face that we might have made a "wrong" choice, we make up all sorts of reasons that the choice we made was not just a right choice, but the right choice. We may deny or forgive minor issues, always give the product the benefit of the doubt, or even go so far as to rewrite history to make it seem like we knew something other people didn't when we made "our choice."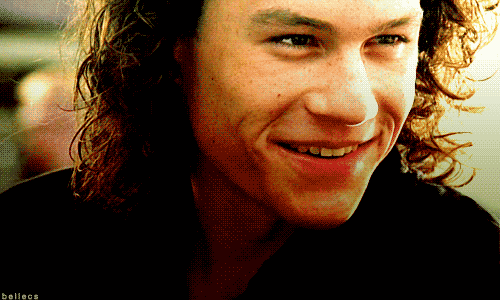 All to avoid a hit to our identities, and all to make thinking about ourselves a little easier. After all, if we made the wrong choice,then that means that we were wrong.
And, for some, that is not okay.
When Things Go Down in Flames
As we've seen, brand loyalty and grouping ourselves as people go hand-in-hand. Brands encourage us to incorporate them into our identities, which then mandates that we think and act a certain way.
But sometimes, this goes a little too far. Sometimes, a person may identify a little too strongly with the brand (game, story, character, fandom, etc.) and incorporate it to the point where a large part of their identity is wrapped up in this brand. When brand-identity is high to the point of it being one of the main components of your identity, an attack on the brand becomes an attack on you.
And people don't like being attacked. People don't like being told that their ideas are wrong, or stupid. And, truth be told, deep down we all like when people agree with us.
When that is perceived as under attack, some people (fans) will default to a more neutral reaction, perhaps disappointed, maybe thinking the other person is wrong, but not really caring too much as they may have assimilated other identities into their being. But to a fanperson, the dissent strikes at the core of who they perceive themselves to be.
Don't be fooled, not all fanpeople are raging trolls who will spit fire at those who dare question their object of devotion. Some will quietly seethe, offended and angry at the person who dared voice an opinion against their own. To be as nonjudgmental as I can, it's the kind of emotional reaction that denotes a fanperson, not whether they outwardly become an emotional/aggressive person afterwards.
But the point is, the person feels under attack. They have taken on the identity of The Brand so strongly that it is not just a part of them, but the part of them that is most dear, or perhaps one that is most integral.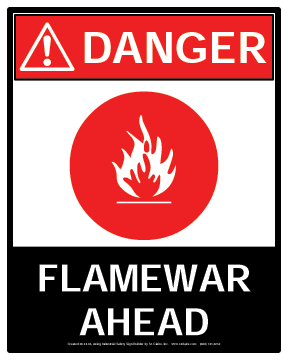 Their Brand is their choice, which was obviously correct because they made it, and they wouldn't make a wrong choice, would they? This is their fandom, and it's a good one because they have good taste, after all. This is their favorite character, or favorite pairing, or favorite game, or preferred gaming system, and it's a lot easier to label anyone who disagrees as a hater than entertain the idea that there is more than one right answer to what, at the end of the day, is a question of preference. 
Or, perhaps even harder is to be forced to entertain an attack on your identity with grace and objectivity.
Anonymity
A long time ago I read an article over on Adventure Rules about anonymity online gives people more opportunities to be jerks than if they had to have a similar interaction face to face. While I think that anonymity certainly does nothing to stop the insults, and most definitely gives people and easy and fairly punishment-free way of being jerks, this isn't the reason people are driven to these high emotions.
The added anonymity certainly makes it easier to express them, and ranting at an avatar is a lot less socially awkward than saying those things to a real live person, but people in the physical world have gotten into some pretty serious fights over fandoms, too. I would argue that being a troll and being a fanperson sometimes overlap, but poor social skills or a desire to give someone a hard time doesn't automatically translate into someone being a fanperson.
Tempering the Flame
I have to admit, marketers feed on fanpersonism. They like strengthening the lines that people draw between themselves, because the more loyalty they have, the more money they make. And the more integral their product is to your identity, the more loyal you will be.
Does it matter to them that Mass Effect fans get mad at each other over romancing Liara? Do they care if people get into arguments over Playstation vs. Xbox on YouTube, or call each other names? Do they care that people in each group style themselves as better than people in other groups, in order to preserve their sense of self?
Well, if leadership isn't coming from the top, what can we do?
Honestly, in a world so churning with negativity, I'm not sure there is anything one person can do to stop it. This will need to be an idea whose time has come, and I'm not sure whether the community is about to embrace what I have to say.
The first step, like anything else, is for the fanperson to admit they have a problem. Not admitting it to excuse it, but really admitting that their behavior is problematic, even if that behavior is simply getting angry when someone disagrees with your preference for your designated brand or fanperson object.
The first-and-a-half-step is remembering that you are more than your fandom, or at least reminding yourself that disagreements about the brand are just that: disagreements about the brand. They are not personal insults. Along with this, I'd suggest the fanperson really trying to figure out what it is about the brand that has earned such loyalty from them.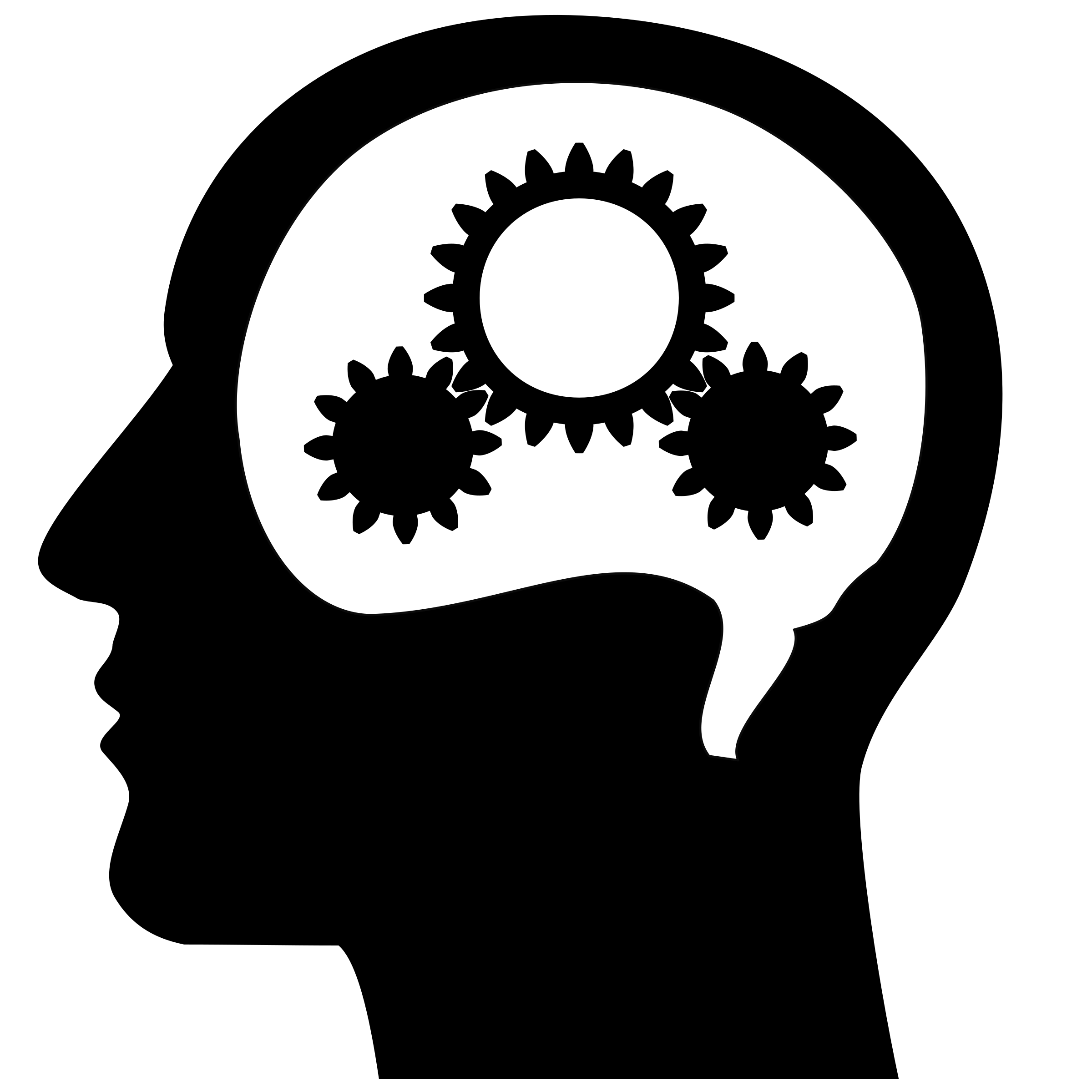 The second step is even harder. Most people don't intentionally do things to upset others, so if someone says something that is upsetting, take a deep breath, count to ten, and be a civil person when you state your opinion back. And, like your mother always told you, if you can't say anything nice, don't say anything at all. No insults, no anger. If the person you're talking to is any amount of decent, they will usually offer something conciliatory to show they didn't mean to offend you.
The second-and-a-half step is that even if the person is not decent at all, remember that doesn't give you permission to become a raging lunatic, yourself. Just leave the conversation.
Thirdly, following this conversation (however it ends), remind yourself that the person is talking about something that is open to interpretation, and not directly insulting you as a human being.
Bottom Line
Am I saying that people shouldn't be fans of things? Not at all. Everyone is going to have preferences, everyone is going to have choice-supportive bias. Everyone is going to have a brand that they've incorporated into their identity to the point where they are personally offended when it's slighted. Games, sports teams, politics, everyone has a brand they buy into.
Everyone is entitled to their opinion. Everyone is entitled to their emotions.
What we are not entitled to is bad behavior following these opinions and emotions.
We are also not entitled to refusing to listen to other people, or refusing to entertain that we can both be right and wrong at the same time.
So fangirl over your favorite character. Hug your preferred console. Sit in superiority behind your powerful PC. But just remember that for everything you love and think is perfect, there is someone who doesn't like it and only sees its flaws.
And you know what?
You're both right.
What do you think? Is fanboyism/fangirlism a way of life for some groups, or is it something we have more control over? Do you differentiate between fangirl and fanboy? How? Let me know in the comments!
Thanks for stopping by, and I'll see you soon,
~ Athena
**This article has some extra content available on Patreon**
What's next? You can like, subscribe, and support if you like what you've seen!

– Support us on Patreon, become a revered Aegis of AmbiGaming, and access extra content!
– Say hello on Facebook, Twitter, and even Google+!
– Check out our Let's Plays if you're really adventurous!
More Reading:
Kressman, F., Sirgy, M. J., Herrmann, A., Huber, F., Huber, S.,&  Lee, D.J. (2006). Direct and indirect effects of self-image congruence on brand loyalty. Journal of Business Research, 59, 955-964. Linked here
Kuenzel, S., & Halliday, S.V. (2010). The chain of effects from reputation and brand personality congruence to brand loyalty: The role of brand identification. Journal of Targeting, Measurement, and Analysis for Marketing, 18(3-4), 167-176. Linked here 
Nickerson, R.S. (1998). Confirmation bias: A ubiquitous phenomenon in many guises. Review of General Psychology, 2(2), 175-220. Linked here