We're back with our "Let's Talk About…" series! Check out the previous chats here.
Let's Talk About…:  Time Crisis: Project Titan
My experiences with first-person shooters are unfortunately limited, but one that I really enjoyed playing when I was younger was Time Crisis: Project Titan on the original Playstation. Time Crisis: Project Titan is a first-person on-rails light gun shooter, and, truth be told, I got into it because I loved Duck Hunt on the NES so much. My brother gave me this game, along with the light gun, when he upgraded to the Playstation 2, and, much like the gentle fib he told me about Grand Theft Auto being like Crazy Taxi, he told me that Project Titan was like Duck Hunt, but without the laughing dog. And for some reason, I believed him again (okay, not really). Older brothers, huh?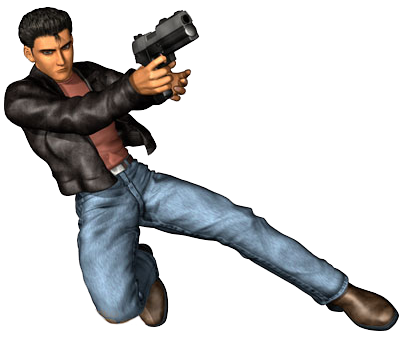 I had a lot of fun with this game. There was something very visceral about actually holding onto something that felt like a gun and pulling a trigger. Maybe it's because my dad used to take my brother to the shooting range, and when I was little and asked if I could go with them, he promised that when I was older he'd take me, too. So I guess there's a part of me that always wanted to shoot a gun, as pacifistic as I am.
Anyway, I remember my mother hated this game. She tolerated other games, but there was something about me actually shooting the people on a screen that rubbed her the wrong way. There's one mini-boss battle with a man dressed as a chef, and I remember she was so annoyed that "even the cooks are bad?!" And she rolled her eyes and sat back with a disapproving look on her face, before reminding me that if I was going to fight him, I should at least remember to go into cover and reload.
So yeah. My parents might have been strict, but they were/are also awesome.
I don't remember much of the plot, or really anything else about the game, other than the cook, this awful stairwell I had to shoot my way up, and a heliport (?) that had heavy machinery you had to duck to avoid. Looking back, it was standard rail-shooter fare, but now I just want to go see if that old light-gun is still lying around somewhere…
What about you? What was the first first-person shooter you ever played? Did you like it? Let me know in the comments!
Thanks for stopping by, and I'll see you soon!
~ Athena
What's next? You can like, subscribe, and support if you like what you've seen!
– Support us on Patreon become a revered Aegis of AmbiGaming, and access extra content!
– Say hello on Facebook, Twitter, and even Google+!
– Check out our Let's Plays if you're really adventurous!