We're back with our month-long Mass Effect challenge! For previous days, click here.
Mass Effect Month, Day 28: Destroy, control, or synthesize?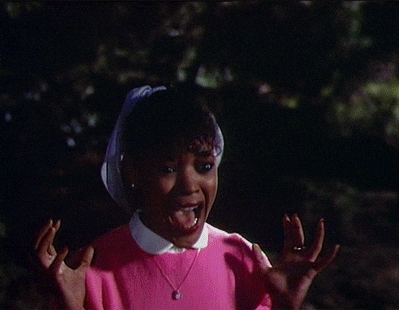 Who came up with these questions??
I know you all are sick of me blathering on about Mass Effect, but once this month is over and everyone's had a chance to recover from 30 days of talking about every facet of BioWare's space opera (and by everyone, I mean me), I will (eventually) be talking a bit about the endings and how they actually are representative of different schools of philosophical thinking. But this is suppose to be a fun, lighthearted post, so, as Aragorn so famously said, "There may come a day when Athena talks at length about philosophy and how it relates to the endings of Mass Effect 3, but it is not this day!" Or… words to that effect, I'm sure.
In the spirit of keeping things light, I would like to say that I'm not discussing the merits of how BioWare handled the endings, or whether the choice was an illusion, or any other sort of "quality" points about the endings. They were what they were in regards to design, and I've talked elsewhere about why they don't suck, and how the Catalyst may have actually been right. Today, my interest is simply in what you chose for your ending.
My personal opinion is that, even though it seems harsh to sacrifice EDI and the geth, the destroy option is the only one that holds with Shepard's true goal for the duration of the three games. Synthesis is what Saren the Indoctrinated wanted to do, back in the first game, and Shepard was absolutely against that. Control is what The Illusive Man the Indoctrinated wanted, and Shepard was against that, too.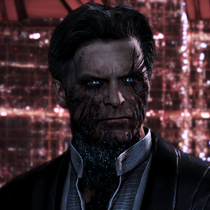 Now that I've pissed off everyone who chose Control or Synthesize, I'd also like to say that I do acknowledge that "things would be different because it's Shepard." While I am not a big fan of that particular argument, I am willing to entertain the idea that, in the Mass Effect universe, this would be true. I wouldn't trust anyone other than Shepard to control the Reapers, and, well, Shepard certainly has a lot of opportunities to spread his/her genetic code throughout the galaxy prior to the final ending, so synthesis is right up his/her alley, as well.
All kidding aside, I think there are plenty of very good arguments that can be made for any of the three endings. I also think that there can be an argument made for the Indoctrination Theory, if you're so inclined, as well.
So, you knew this was coming, didn't you?
What about you? What's your "canon" ending? Did you destroy the Reapers, control them, or synthesize organic and synthetic life? Or did you give a giant middle finger to the Catalyst and let organic life be annihilated? Let's talk about it in the comments!
I should go,
Athena
What's next? You can like, subscribe, and support if you like what you've seen!

– Support us on Patreon, become a revered Aegis of AmbiGaming, and access extra content!
– Say hello on Facebook, Twitter, and even Google+!
– Check out our Let's Plays if you're really adventurous!