The air was cold and damp when I went out this morning, but the lieutenant was dutifully standing guard at the door. I asked if any messages had arrived, to which she replied that they had already been dutifully brought up to my study.
Upon returning, I saw a neatly-rolled scroll that smelled slightly of coffee beans. I broke the seal and unfurled it to find a note from a young man named Koffi Trigger, off on an adventure in the peaceful country of Truce. I thought it was very kind of him to write, and so I sat down to pen a response.
Dear Koffi,
I was so happy to find your note on my desk this morning! While I might not be able to explain the force that inspired you to contact me, I am always happy to hear from brave adventurers on their brave adventures out in the worlds!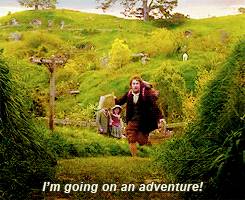 Ah, coffee. My morning drink of choice. That's very interesting what you say about your father. I've heard of a few people whose parents are mysteriously absent, and yet no one in the entire world seems to think this is odd, or ever comments on it. If this were a story, I would wonder if it was symbolic of you having to grow and take your father's place in forging a life for your family and country, but this is not a story. I suppose it's up to each of us to decide the meaning for ourselves.
Those tales sound exciting, don't they? But, my friend, this peace is what all true warriors strive for. At least, that's what I'm told.
I love fairs! The food, the games, the footraces… You never know who you might run into! I know your purpose for going is for your friend, but I hope you leave some time for fun. I bet you can down sodas like a champ, too.
When you return home, I hope you write me again and tell me all about it! I unfortunately can't come to Truce myself, so of course I would welcome any more letters from you when you have a moment!
Thanks for writing to me, and I hope to hear from you soon!
~ Athena
Did you ever wonder what Crono must have thought before going to the fair? And where is his father? Let me know your thoughts in the comments!
What's next? You can like, subscribe, and support if you like what you've seen!

– Support us on Patreon, become a revered Aegis of AmbiGaming, and access extra content!
– Say hello on Facebook, Twitter, and even Google+!
– Check out our Let's Plays if you're really adventurous!