We're back with our "thinking about thinking" series! If you're interested in our previous deep thoughts, check out the Metacognition series.  Join us for some deep thoughts (and maybe the occasional not-so-deep thought) about gaming. If you find one you'd like to answer, you can either comment below or write a post and share the link so we can all read your fantastic thoughts!
How important do you think accessibility is in gaming?
Short answer?
Long answer?
P   R   E   T   T   Y      D   A   M   N      I   M   P   O   R   T   A   N   T
I waxed poetic in the above-linked article, but the idea is that making games accessible for people who have different physical abilities or limitations (for instance, vision or hearing problems, motor planning difficulties, loss of limbs, etc.), is not synonymous with "dumbing down" the product. The only thing making games accessible will do is enable people to be able to play games even if they might want or need the game to be presented or playable in a way that is not typical.
I find it somewhat interesting to think that a hobby, full of people who stereotypically wear glasses, might not want games to be accessible to people.
Imagine, for a moment:
"I'm sorry," said the person with 20/20 vision. "But we're not going to give you corrective lenses so you can read or watch television or live independently, because you having corrective lenses will make me and my accomplishments less special."
Ridiculous, right? It's just as ridiculous to gatekeep against people who are different than you are because they want to play games, just like you do.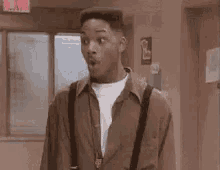 I was tempered in my last article, so in this one, I say, At what point does making games accessible harm your experience? Don't select those options if you think they would make your in-game achievements less meaningful to you or whoever you're trying to impress.
Folks who need curb cuts exist. People who are colorblind or hard of hearing exist. People with different physical needs, either ones they were born with or ones they acquired, exist. Their existence, and the things we have put in place to help them navigate through the world, don't "dumb down" life for you, do they?
Again I say, Don't be a gatekeeper. Embrace games being made for everyone!
I'm sorry if this seems soapboxy, but…. actually, no, I'm not sorry at all. I work with individuals with various disabilities, and I don't think it's too far out of the realm of possibilities for them to be treated with a little consideration. And that little consideration, for all you business people out there, could lead to some pretty big sales.
So it's a win-win for everyone. Yes, games should be accessible, and yes, I finally found one of these Metacognition questions that I answered in a straightforward manner and have a strong opinion about!
What do you think? Is accessibility something to strive for, or do you think it's not "cost effective"? Will games suffer if we accept more people into the community? Do you think that accessibility in games will somehow make your gaming achievements mean less? Let me know in the comments!
Thanks for stopping by, and I'll see you soon!
~Athena
Do you like what you've read? Become a revered Aegis of AmbiGaming and show your support for small creators and for video games as a serious, viable, and relevant medium!