A gamer walks into a bar…
…and asks for a Booty Call.
Yep, you knew there was going to be at least one drink with an awkward name. Where is the "buttery nipple," "sex on the beach," or "screaming orgasm" of Spirits 'n' Sprites?
Don't worry, fellow adults. I got you. Or rather, she's got you.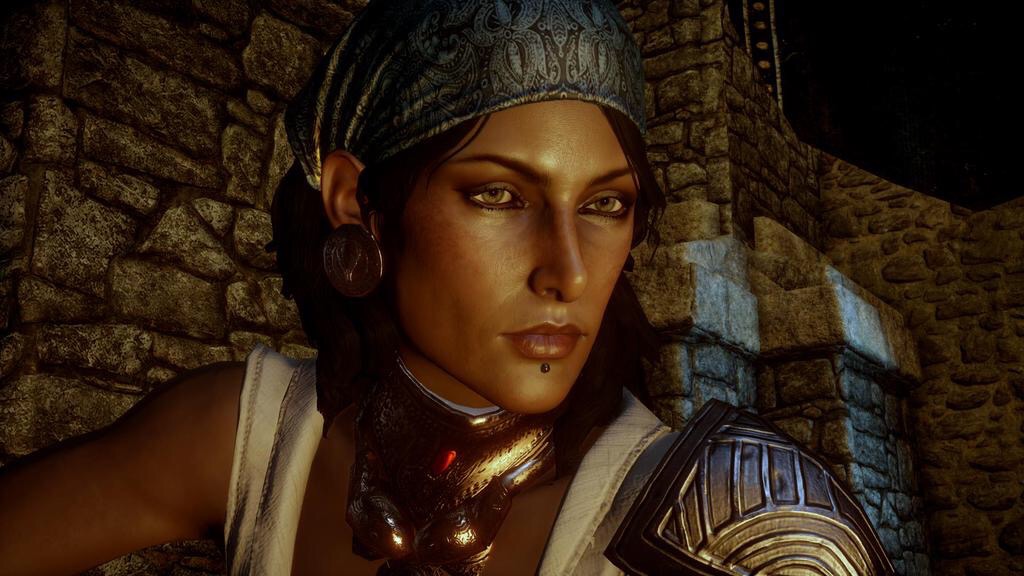 Welcome back to Spirits 'n' Sprites, a temporary bar set up and maintained by AmbiGaming! In case you missed our last fabulous game-themed cocktail we served up, you can find our special recipes here.
Oh, Isabela. The self-proclaimed "Queen of the Eastern Seas and the sharpest blade in Llomerryn" and captain of the Siren's Call, Isabela is as quick with her blade as she is with her tongue.
Yep, that is the phrase I chose to go with.
Anyway, for all your, erm, seafaring adentures that might make even our dear Isabela blush, here's the recipe for Spirit 'n' Sprite's famous Booty Call.
Please do not attempt to make or partake in these drinks at home if you are not of legal drinking age in your country.
Booty Call
Core flavor: rum
Ingredients:
2 oz. white rum
2 oz. blue curacao
3 oz seltzer or similar
ice
orange slice (optional)
Fill a tumbler with ice, and add the equal parts of rum and curacao. Add the seltzer water and garnish with an orange slice. Drink and don't resist the sassy jokes that result.
Please drink responsibly, however.
Thanks for coming! Hope to see you next month. I'm still taking requests, so if you have one, let me know in the comments! Otherwise…
Thanks for stopping by, and I'll see you soon!
~ Athena
Do you like what you've read? Become a revered Aegis of AmbiGaming and show your support for small creators and for video games as a serious, viable, and relevant medium!