Welcome back to our 30 day video game challenge! If you'd like to catch up with the other days, click here.
---
For too long, video games have been seen as a plaything, a toy, for children or child-like adults. But video games offer content that is culturally and socially relevant, like other art media. Furthermore…
I'm kidding. That's a topic for an entirely different day. Today's question asks:
Day 23: What game has the best graphics or art style?
Oh boy. I could talk for a long time about how different types of graphics lend themselves to different play styles, and discuss the problems that can come from trying to be "realistic" and missing the mark. What would follow would be a fun discussion of the "uncanny valley," but I'll save all that for a different day. Also for another day is the whole "beauty is in the eye of the beholder" discussion, especially when talking about artistic styles.
I think this question was intended at face value: what game do you like looking because your eyeballs (and visual cortex…) enjoy it?
What Does It Mean to Have "Good Graphics" or a Nice "Art Style"?
I couldn't stay away. For me, "good graphics" goes beyond how many pixels per inch and frame rates and all other things that I sound like a complete n00b when I'm forced to talk about them because of my complete disinterest. For me, the graphics or "art" of a game – which I'm frankly surprised were lumped together since I think in usual video game parlance they refer to different things – refers to the way the "stage is set" for the story. How does the artwork convey the feeling of the game? Does it portray the scene well? Does it help build or enrich the world we are asked to inhabit?
By looking beyond the numbers behind "good" graphics, this question is opened up to earlier games or games with less graphic capabilities.
Take Castlevania, for instance. This 8-bit classic has a great art style. The primary colors the artists used convey the starkness of the landscape. At the same time, the color schemes used make Simon, the main character, really pop out from the rest of the scenery. Considering the limitations of the NES, Castlevania does a great job using its graphics to not only convey a particular environment, but to also keep the blob of orange-ish pixels the most visible and eye-catching thing on the screen.
Or, take a game like The Legend of Zelda: Ocarina of Time. I'm thinking of the translucency of the Spiritual Stones. They weren't transparent and they weren't opaque. You could see the gold through the stone, and even the scenery distorted through it. And this was done on a Nintendo 64.
Skip to around 4:20-ish
Courtesy iamiamkayla
Now I'm thinking about Zelda, so what about Wind Waker? The cartoonish graphics allowed link to be the most expressive he's ever been, because it fit the style. Or my favorite, Twilight Princess, which had a darker art style, fit for the "shadow" themes within it?
Of course, as we get into later generations, we start seeing games like Okami, which is just a joy to look at and has one of the most unique art styles I've seen in a game. Additionally, the art is incorporated throughout the game, so the entire game is stylistically similar to the art style used, complementing the game's world building and establishing the culture of the game. Plus, it's just so pretty to look at.
Of course, once we get into games that are just nice to look at, we start getting to games like Breath of the Wild, which has a way of making the usually-powerful hero feel small and insignificant next to the wide world around him…
…or Horizon: Zero Dawn, with its use of vibrant colors and up-to-date graphics to create a living, breathing world that is still just this side of the uncanny valley of realism…
And then we have games like Mass Effect: Andromeda that, even after some rough starts with facial animations, still managed to give players an overall gorgeous experience…
Even a game like Middle Earth: Shadow of Mordor uses colors and shadows to convey the darkness of war and death surrounding Middle Earth, and begins to hint at realism while still maintaining a feeling of Tolkien-esque fantasy.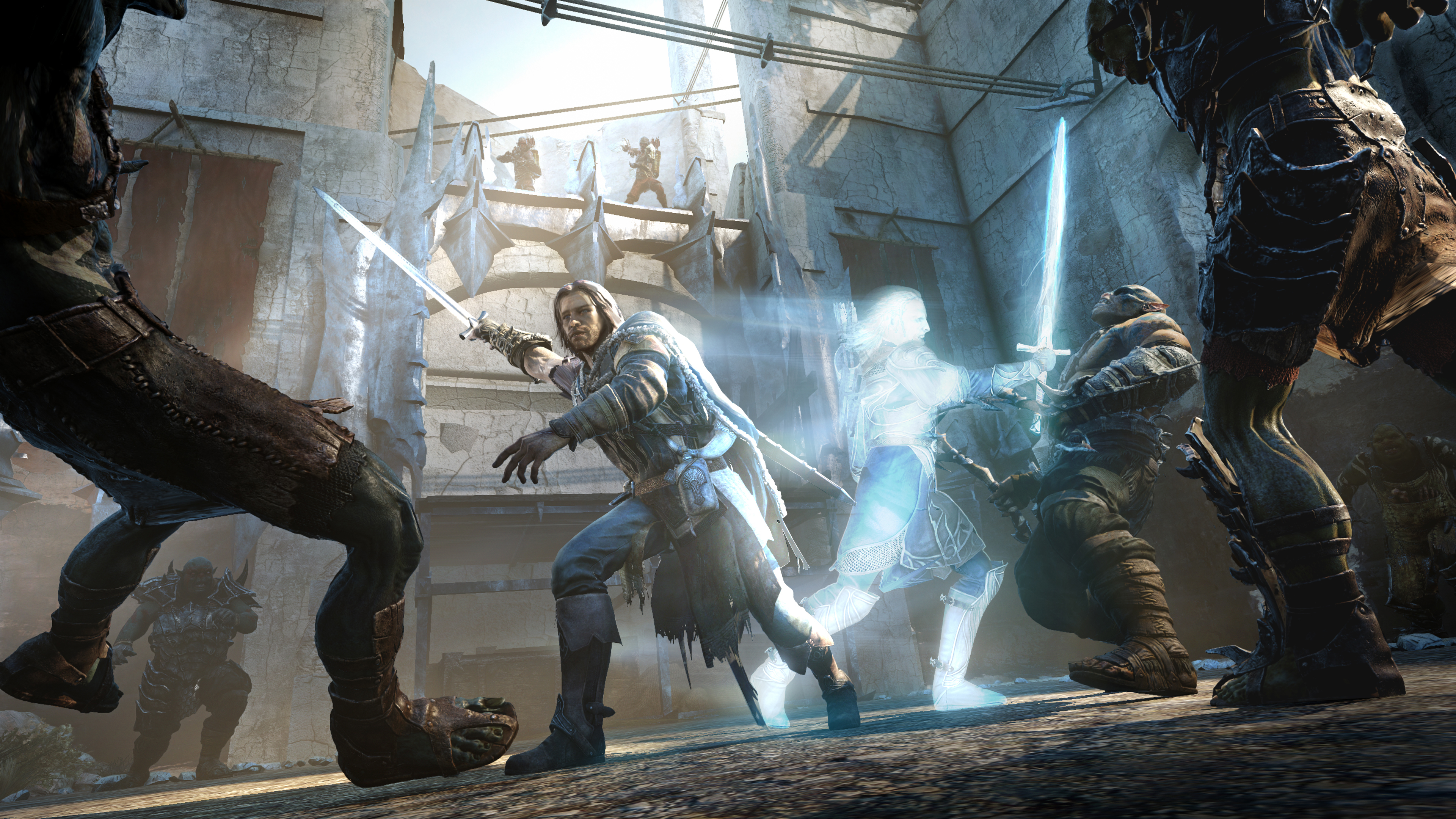 There are so many different games that have great styles, so I'll throw the question to you:
What does it mean to have good graphics or a good art style? Are they the same thing? What game do you think has the best graphics or art style? Let me know in the comments!
Thanks for stopping by, and I'll see you soon!
~ Athena
---
What's next? You can like and subscribe if you like what you've seen!
You can also:
– Support us on Patreon, become a revered Aegis of AmbiGaming, and access extra content!
– Say hello on Facebook, Twitter, and even Google+!
– Check out our Let's Plays if you're really adventurous!