We're back with our "Let's Talk About…" series! Check out the previous chats here.
Let's Talk About… Team Fortress 2
Team Fortress 2 is sadly a game that I've missed because I never have luck playing first-person shooter games. When I was little, I had no problem with first-person games – at least, I never had a problem with the (only) one I played. But now I get dizzy and nauseous and, if it's really bad, I will actually start to feel almost claustrophobic because of the limited viewing screen. This is a very interesting phenomenon for me, because I'm not claustrophobic (and have the MRI scans under my belt to prove it), and I'm one of those people who can spin around a lot and still not get dizzy (which I will now demonstrate on an office chair. See?). So… apparently first-person shooter games are just my kryptonite. I keep trying, though.
Having said all that, this is a game I know a bit about, because I wanted to play it so very badly. When I found The Orange Box collection for Playstation 3, you bet I snapped one up.
Now, for those of you who don't know, Team Fortress 2 is a pretty unique online multiplayer game, as it's fairly well-known for its characters and story (and it does have a single-player story mode if you'd rather stay offline) . It was those two points that drew me toward it, and the more I learned about it, the more I wanted to get in on the action. There's a class of avatar for any sort of playing style; of course you have your heavies, and then you have varying rangers and rogues, which are of course my favorites.
Probably my favorite character based on personality would be Pyro, the pyromaniac. While there's nothing particularly interesting about wanting to set everything on fire, Pyro appears to see the world much differently than the rest of us.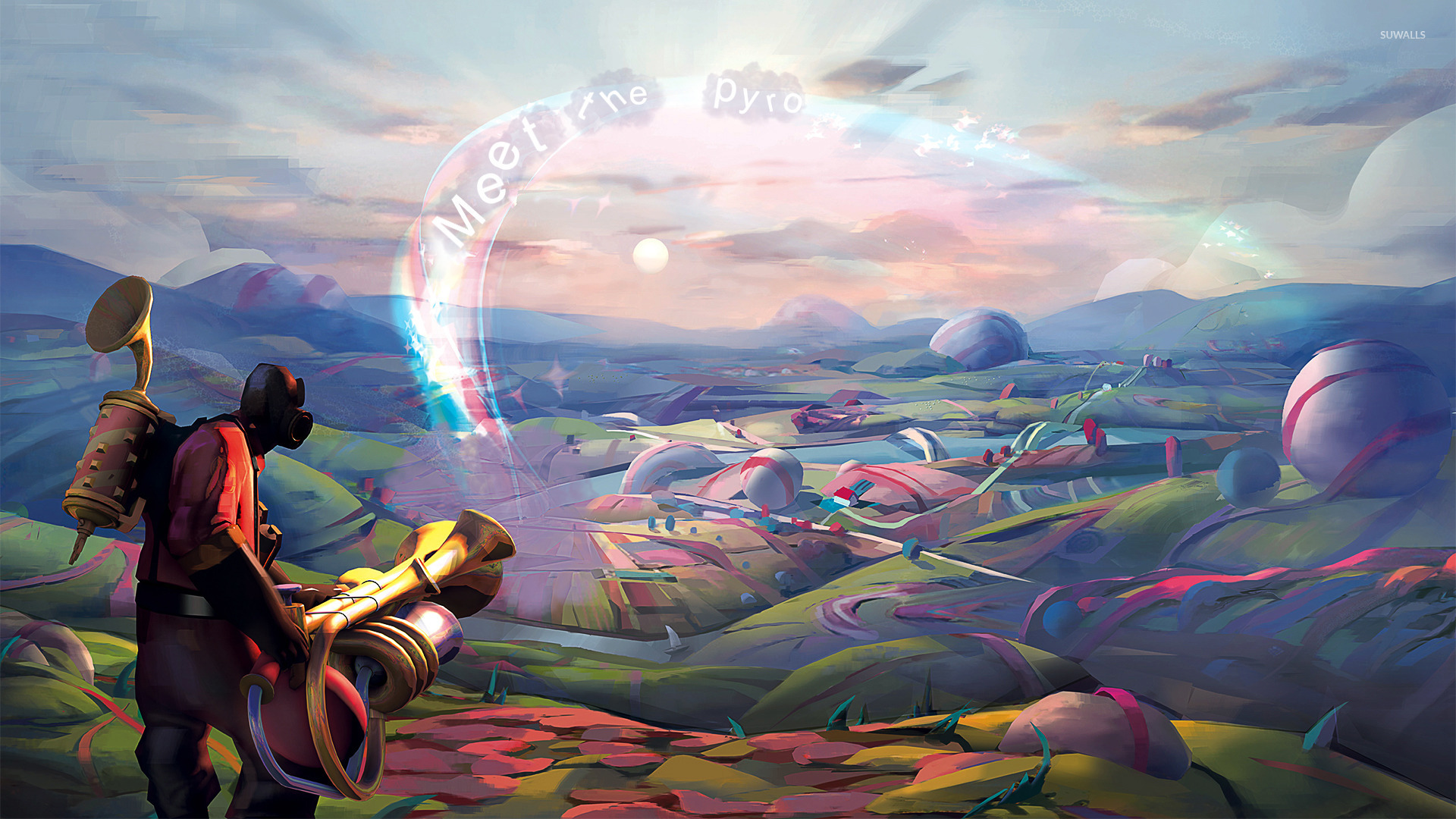 What does this mean? Does it mean he is delusional and really thinks he firing rainbows instead of fire from his gun? Or does fire just make him so happy that he perceives the world as magical as we might perceive a world full of whimsy and color?
I never played the game, so I don't know the answer. But let me tell you, as soon as they have sea-sickness medicine for first-person games, I will be all over trying to find out the answer.
What about you? Have you ever played Team Fortress 2? Is it as good as everyone says? Tell me about your favorite moment, if you have one, so I can live the adventure vicariously through you!
Thanks for stopping by, and I'll see you soon!
~ Athena
What's next? You can like, subscribe, and support if you like what you've seen!

– Support us on Patreon, become a revered Aegis of AmbiGaming, and access extra content!
– Say hello on Facebook, Twitter, and even Google+!
– Check out our Let's Plays if you're really adventurous!