Recently, my good friend Jeowulf over at Nerd Speaker sent me an article by Charlie Hall of Polygon, which discussed so-called erroneous claims that people can become addicted to video games.
Basiscally, the article reported on the assertion by clinical psychologist Dr. Anthony M. Bean that the idea of video game addiction is being mishandled – unknowingly at yet purposefully – and is being driven by politics, moral panic, and general societal pearl-clutching, rather than by sound science.
This is quite a refreshing breath of fresh air, after some economists tried to save the economic day by blaming games for low employment rates, so enormous kudos to Charlie Hall, Polygon, and most especially Dr. Bean for taking a look at real, quantifiable facts and advocating for video games.
It really restores some of my faith in humanity to know that there are still people who look for Facts in a world that is swimming in and at times propagating Alternative Facts exaggerations opinions presented as facts but have no basis in reality oh you get the idea.
One particular point that Dr. Bean mentioned is that there is no research to support that video games are addictive. This is of course very concerning, because the Diagnostic and Statistical Manual of Mental Disorders (DSM), published by the American Psychiatric Association, is basing its proposed "gaming disorder" on this research.
If the research conclusions are drawn from fuzzy science, political agenda, or social pressures, then we have a real problem on our hands, and I'd quite frankly be more disappointed in the APA than I am already (cough I'm looking at you, DSM5).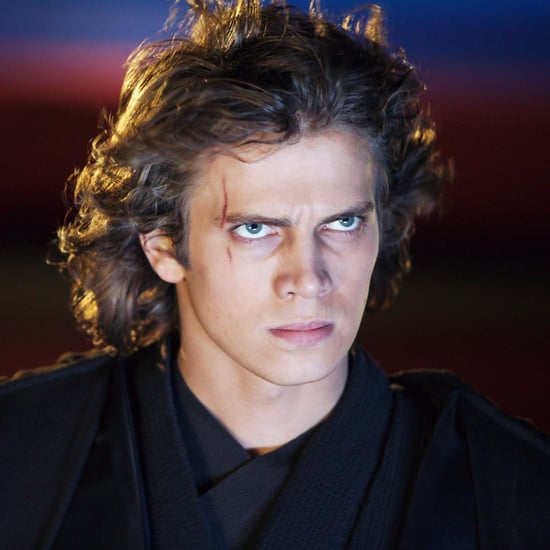 But is it fair to put all the blame on the research?
Happy Medium
I know, it seems like I'm never happy, doesn't it? But with great power comes great responsibility, as they say, and that is true for any side of an issue. So, like we dug into violence in games before, and touched briefly on some of the facts behind economics in relation to claims made about games, we'll be digging into research on addiction and video games. Hooray!
At first blush, my personal thoughts on it are that there is no real "gaming" addiction, but rather, there is addiction, which comes with its own traits and symptoms, but can be applied to many different things. A person could be addicted to coffee, shopping, sex, gaming, smoking, or what-have-you, and yet I think even though some of these are overtly chemical addictions and others are overtly behavioral addictions they have many things in common. I've touched on this before, so if you have a moment, check out this article because moving forward we'll be diving more into the details of the research.
What is Addiction?
One important point to establish is what exactly an addiction is, especially today when people may potentially say they are "addicted" to something when they really mean they enjoy it a great deal.
So, what is a real addiction? According to the dictionary, it is a condition of being addicted to a particular thing, substance, or activity.
Thanks. Helpful.
According to the American Society of Addictive Medicine, addiction is defined as – basically – a chronic disease of the brain's reward and motivation systems that causes a person to persistently pursue a particular reward/relief via the substance they are addicted to, at the expense of other activities.
What this means, is that an addiction modifies a person's behavior to do one particular thing to the point that the person is not able to function normally. The addictive behavior is not something they can simply "stop doing," because they are compelled to seek out the reward they get from the behavior. The reward could be completely chemical (e.g., alcohol or nicotine), behavioral as its own end (e.g., shopping), or a combination of the two (e.g., making a purchase makes you "feel good" and so you repeat the behavior).
Think of smoking cigarettes. We all know nicotine is addictive, but why? Very simply, because it makes your body produce epinephrine, one of the brain's "happy chemicals." After a while, your brain is no longer able to produce epinephrine at the levels you need it to be at, unless you take in nicotine.
To instantly stop taking in nicotine is incredibly difficult, because your brain relies on the addictive substance to function. Therefore, nicotine addiction is called an addiction because it negatively impacts your ability to function (i.e., you can't function without it). Similarly, alcohol addiction can negatively impact a person's ability to hold down a job and maintain friendships, and may put financial strain on the person, as well.
A behavioral addiction, such as shopping, gaming, or sex, may likewise negatively impact a person's ability to function, as the person may fixate on their addictive behavior (e.g., not be able to think about anything else), or they may eschew responsibilities to partake in their addictive behavior, or the behavior itself might put pressure on the person, such as shopping addiction putting financial strain on the person.
But the person has to continue the behavior because of the reward (chemical or not) they receive from it.
The Bottom Lines
So when talking about addiction, we need to remember a few things:
Addiction gets in the way of a person's ability to fulfill important life responsibilities
A person is unable to stop the behavior
A person will crave or be preoccupied by the behavior or substance
Addiction may negatively impact a person's ability to think clearly or recognize there is a problem with their behaviors
Addictive behaviors may occupy a majority of a person's time (see #1)
Even behavioral addictions have a brain chemical component
Whereas, a hobby or preferred activity sans addiction will look more "normal." For instance the person will still hold down a job, a social life if they choose to pursue that, and perform other necessary activities.
In regards to video games, consider the stereotypical basement troll who cannot care for him/herself or hold down a job, versus, well, almost any real-life gamer you know. That's the difference between an addiction and a hobby.
So… is video game addiction real? Has the research been skewed? Are people trying to help a real problem, or demonize an already-misunderstood medium?
Coming Attractions
A few questions I'll be seeking to answer in my upcoming research crawl:
Is it possible to become

addicted to electronic media

(specifically movies or video games)?
Is it possible to become addicted to non-electronic media (specifically books, magazines, or music)?
Are there specific symptoms that are only seen during so-called video game addiction?
I think that's a wide enough net to cast, and I'm surely going to be pulled down a rabbit hole with this, so stay tuned for an upcoming follow-up post, most likely in September (just in time for Back To School)!
What do you think? Is "video game addiction" different than other addictions? Does it even exist? Let me know in the comments!
Thanks for stopping by, and I'll see you soon!
~ Athena
PS – If you want to know what's coming up in the near future (or want to suggest a topic), become a patron and a revered Aegis of AmbiGaming and reap all the benefits and extra content that go with it!
What's next? You can like, subscribe, and support if you like what you've seen!

– Support us on Patreon, become a revered Aegis of AmbiGaming, and access extra content!
– Say hello on Facebook, Twitter, and even Google+!
– Check out our Let's Plays if you're really adventurous!