Recently, the New York Times published an article about how today's youth are opting to play video games instead of working. A (non-gaming) friend of mine commented to me that she thought it was interesting, after hearing about video games from my perspective, and after perusing some of the articles here. Maybe video games aren't the rosy picture I make them out to be? she seemed to tentatively offer.
Well of course they're not. They are no more rosy than any other storytelling or entertainment medium. Like any entertainment, or any leisure tool, they are helpful or harmful based on how you use them. Yes, you heard it here first and all that.
But what of this news article?
The Gist of It
I encourage you to read the above article for yourselves, but the theme of the article is that young people (read: millenials) are opting to play video games instead of work. What is more concerning to me is not so much the reporter writing the story, but the information he is reporting on.
Quoctrung Bui's article reports on the findings of real economists: Erik Hurst, Mark Aguiar, Mark Bils and Kerwin Charles. These gentlemen take aim not at the external reasons why a blue-collar worker might not have a job, but rather decide to make a value judgment of that person's character and try to find a personality flaw that keeps them from working.
The research cites various polls and surveys, and concludes that leisure time has increased by approximately two hours per week since 2014, with about 60% of that time now being spent on video games. For reference,  that's about an hour and change more per week (or 10 more minutes per day).
Now, this is a very broad summary of the article, but a few points to remember going forward are:
The increase of leisure time (about two hours per week)
The increase of video game playing time (about one hour more per week)
The insinuation that playing video games has caused an increase in leisure time
Blue collar workers experience higher unemployment rates than white collar workers
The assertion that not working should make you unhappy
A distinct lack of analysis of any other factors that may lead to an increase in "leisure time" (aka time not spent at a place of employment)
So What?
Really, there's no reason to even dignify Erik Hurst et al.'s research with a response, especially after reading through the comments of Mr. Bui's article and seeing the swell of ground support not only for video games, but also the swell of average people pointing out all the flaws in the research.
At the end of the day, Mr. Hurst's thoughts seem like just another "millenials are horrible" tune tied up with new wrapping paper. Worse, perhaps, is that it pulls in the wonderfully overused stereotype of the do-nothing gamer happily living in the basement of his parents. And Mr. Hurst seems to have a particular issue with technology, once using his 12-year-old boy's statement about wanting to play video games for 23-and-a-half hours per day as a hook before talking about how unskilled laborers also like to play video games.
I have never stooped to insulting people here, but well done, sir. Your implication of comparing a 12-year old's logic to that of a 20-year-old's is astounding. Obviously both of these people have the same social pressures and responsibilities to get a job and be functioning human beings.
Your association of the two is, frankly, disgusting and insulting.
And personal vendettas have no place in research.
Point for Point
Now, Mr. Bui, the reporter from the New York Times, does comment that Mr. Hurst does not take into account globalization of the job market, shifting work force needs, or the economy, and to that I commend him. While I personally wished he would have emphasized that more, he was not writing an opinion piece, and could not expound on information he was not given. But the kernel of doubt was planted.
Workforce Numbers*
When it comes to sheer numbers, there are more people competing for jobs. According to the U.S. Department of Labor, since 1970, women in the workforce have increased from 43% to 60%, and men have decreased from 80% to 73%.
But, even with this influx of women, men have only experienced an 8% decrease for women's 13% increase. So gender isn't the main issue. No, what this starts to hint at is a much deeper problem: not enough jobs to go around.
Economy and Jobs Disappearing
The job landscape for young men, the target population for Mr. Hurst, is changing. Jobs available to blue-collar workers pay less in proportion to the cost of living than they once did ($15 per hour is the standard cost of living in my area, with minimum wage here being around $8.40). For perspective, in 1960, a bank teller made around $6,150, which is about $50,000 in today's money. Today, the average salary of a teller is around $12 per hour, or about $25,000 per year.
So, today a person needs more than one so-called "unskilled job" to make a livable wage, but those jobs are disappearing/becoming automated. Wages are proportionately lower than in the past, and there are more people in the workforce.
The Big Bad Wolf
Now, unfortunately for us, Mr. Hurst and his colleagues don't seem to address these issues. They don't seem to address the possibility that at least some of the bums sitting around playing video games are unemployed/employed part-time because it may actually be difficult to get a job.
It's not always a simple matter of finding something that gives you money. Sometimes you have physical constraints that limit what you can apply to do, sometimes you need a job to work around another job, sometimes you have a master's degree and are labeled as "too qualified" because they can get the labor cheaper from someone else you're flipping resumes and waiting to hear back from prospective employers. Sometimes the jobs don't offer you as many hours as you needed or wanted.
Sometimes you just wind up with more time on your hands than you expected, or even wanted.
And maybe no one's ever said this, but video games are sort of fun to play and make the endless hours of waiting for phone calls a little more bearable.
Additionally, Mr. Hurst and his colleagues do not take into account when this leisure time is occurring. Personally, I play video games in the middle of the night. I didn't used to, but I can't play games when the sun is up anymore for a variety of reasons, meaning my video game time cuts into my sleeping time, so… ta da, my leisure time has increased. While this may not account for everyone's gaming time, if enough people do something like this, it would be enough to increase the average "leisure time" hours across a population.
But I digress.
Regardless of the complex issues surrounding gaining employment and the other influencing details that Mr. Hurst has apparently abandoned in favor of blaming technology for the disgusting lack of work ethic among millenials (which isn't even true), there are two particular points that Mr. Hurst makes that should make any reader be wary.
The first is the fact that the 60% increase of video game playing occurred across a total of 2.4 hours increase of leisure per week. This means that people are playing a whopping 10 more minutes of video games per day.
The second point to consider is that, in spite of the average increase in leisure time…
Mr. Hurst does not show how playing video games CAUSES a person to have more leisure time.
All he establishes is that, of the newly-available time, most of it is spent playing games. And maybe, one day, perhaps, that could be a bad thing.
To quote Mr. Hurst:
How do we know technology is causing the decline in employment for these young men? As of now, I don't know for sure. But there are suggestive signs in the data that these young, low-skilled men are making some choice to stay home. If we go to surveys that track subjective well-being—surveys that ask people to assess their overall level of happiness—lower-skilled young men in 2014 reported being much happier on average than did lower-skilled men in the early 2000s. This increase in happiness is despite their employment rate falling by 10 percentage points and the increased propensity to be living in their parents' basement.
The points about happiness, contentment, living in basements, and not getting a job are tied together loosely at best, and he states himself that there is no research that shows video games cause people to not get jobs, other than his gut feeling about how happy people are even though they're unemployed.
This quote is taken from a speech given at a college commencement, as if trying to separate the grads from the uneducated plebeians who waste away their 20s idly playing games without a care in the world.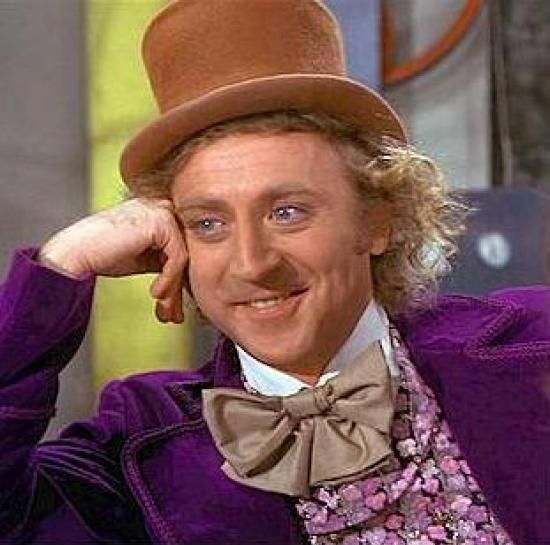 I think this is a good time to repeat that ten minutes more gaming per day is not keeping anyone from landing a job.
Hell Hath No Fury Like an Internet Rant
So, to summarize, an economist and his friends wrote an article that examined how leisure time has been increasing over the past decade. That was linked to people working less. Over the past decade, time spent playing video games has also increased. Thus, the conclusion was drawn that video games have caused an increase in leisure time, which means that video games have thus caused unemployment.
How did this pass peer review? How can a person seriously claim that, because video games take up a majority of leisure time, they are somehow responsible for increasing the length of time itself?
How can you assume that because someone is unemployed, they are lazy and "choosing" to stay at home? This is the same logic that says that if a person cannot afford health insurance, it is therefore their "choice" to not have it.
Mr. Hurst's article also doesn't discuss that, at times, it's more financially sound to live off of welfare than to work, because sometimes the amount of money given through our (USA) welfare program is more than a person will take home from a full-time, blue-collar job. So, while these gamers may be unemployed (and presumably looking for work), they are, in fact, unemployed, getting paid, and playing games in all of their free time.
And if a person abuses the welfare system, it's not video games keeping them from working, is it? This is obviously an entirely different issue that may need to be addressed at some point, but it was not accounted for at all in the research.
Also glaringly absent is a discussion of a shrinking job market (especially in blue-collar work) and a growing workforce, or any mention of other economic concerns discussed above.
Perhaps worse, Mr. Hurst seems to dangerously blend the line between having a hobby and having an addiction. Playing a video game for leisure is fine, but being addicted to any activity that impacts you life is harmful, of course. But this isn't what Mr. Hurst's article discusses. Playing video games, Mr. Hurst and his colleague's assert, are somehow automatically a sign of crippling addiction to technology.
I am disgusted by the premise of this research. To assert that a leisure activity causes detrimental behavior is something I've been talking about at length recently, so for Mr. Hurst's research to claim that somehow video games caused more leisure time to exist is both annoying and utterly ridiculous.
Additionally, my leisure time is my own, regardless of how much of it I have. If I want to spend it playing video games, reading, or staring at a wall, it's not any of your concern. Hobbies don't cause laziness. Hobbies relieve stress. And, regardless of what your 12-year-old son says, sir, being unemployed and therefore able to do any leisure activity for 23-and-a-half hours is one of the most stressful economic concerns an adult can have.
Because that's who we are. We are adults who play video games. We are not children trapped in adult bodies, playing with toys because we refuse to grow up. Kindly note the difference.
Final Thoughts
At the end of the day, this is just one more article using video games as a scapegoat for problems that exist at a societal level. Are there people who are addicted to video games? Yes. Will that keep them from getting a job? You bet.
But have video games been the single cause of an epidemic of young men forsaking getting a job in order to play ten more minutes every day?
No.
Frankly, to Mr. Hurst and all your colleagues, if you are going to consider an answer to a complex problem, you must consider all the pieces of the puzzle, not simply pick the one you hate for arbitrary reasons and then fix your research so the blame sits squarely and conveniently on its shoulders alone.
**Erik Hurst et al.'s full article may be found here
**Extra notes have been posted over on Patreon for this article**
What do you think? Have I been too harsh on Mr. Hurst and his colleagues? Are young people really eschewing work simply to play more games? Or is there more at play here? Let me know your thoughts in the comments!
Thanks for stopping by, and I'll see you soon!
~ Athena
---
What's next? You can like, subscribe, and support if you like what you've seen!

– Support us on Patreon, become a revered Aegis of AmbiGaming, and access extra content!
– Say hello on Facebook, Twitter, and even Google+!
– Check out our Let's Plays if you're really adventurous!