Hey guys!
Exactly one year ago yesterday, I launched AmbiGaming with a short welcome post, and exactly one year ago today I published my first actual article for the whole internet to see!
And boy, if this hasn't been the little site that could. For fun, I decided to post some numbers about the site, and then actually talk about real things that people might actually want to read. So here we go!
Top 6 Articles Based on Views (Not To Be Confused With "Based on Likes," Which Are In The Sidebar)
Some of these were a little surprising.
Bottom 6 Articles Based on Views
These are the sad balloons of AmbiGaming.
Remember Me? When Good Stories Are Overshadowed was the prototype of what eventually became my "Interesting Case of…" posts. It unfortunately covers a game that I don't think a lot of people played, and as it was published early on in AmbiGaming's existence, it hasn't gotten the love it deserves, coming in with only 6 little views over the site's lifetime.
Almost every

AmbiGaming Corner

post, especially the early ones. These sort of waffled around as I tried to figure out what I wanted those posts to be when they grew up, and I pretty much abandoned them, except when I'm writing a post where I'm just sitting down talking to you guys. They clocked in around 7 views each.
Volunteering as Tribute: Upsilon Circuit as Game and Experiment is not nearly as pretentious as it sounds. Again, another early "Interesting Case of…" post about a little-known game too early in the blog's existence to make waves. 10 little views to this one!

7 Facts for N7 Day is another experiment, in which I tried to be a snappy blogger with a cool list post. At 11 total views, I apparently failed at it.
My Welcome post has 15 views, but I think that's because I referenced it in another post not too long ago, and you all were probably curious as to what it said… 😉
He Stands for All of Us: The Unexpected Hero; More-More-Mordor; and Fly, You Fools: Purposeful Escapism in Games all tied with 16 views a piece. The first is an examination of Loghain from Dragon Age as a hero (a precursor to this article about Journey. I was not giving up on the hero's journey haha), and Mordor was me talking about my experiences playing Shadow of Mordor. It, again, was an experiment to see if I could write a post about a game I was currently playing. I thought it came out alright, but I had about 5 followers at the time. And the last article was a set-up for more in-depth articles that came later, so I'm not surprised it hasn't done so well.
3 Most Popular Articles By Likes
Play Like a Girl: How We Gender Games has crushed every other article, rocketing to the top of the "liked" list and staying there since it was published.

Held Hostage, Part I of III: Violence and Video Games

was the first part of a mini-series examining the literature pertaining to whether video games cause people to become violent human beings.

And If You Want to Be You, Be You: Identification and Representation, Part II

is the second of follow ups to my Playing Like a Girl article. It hit the second spot months ago and stayed there and was only recently edged out by a post about how video games might cause violent behaviors in children and adults.
So apparently violence and gender in games are still pretty hot topics.
Memorable Search Terms
mass effect indoctrination theory mess
I'm still not sure if I should be insulted or not
dragon age inqwuisitoin good? 2017
I really, really want to to cross out "inqwuisitoin" with red pen, but I like that the person specified a year. I wonder if they thought game changed over time…?
video file support
I'm pretty sure this person left disappointed.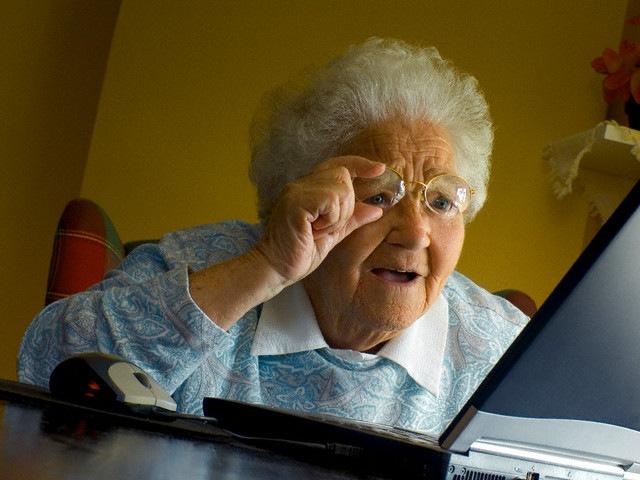 Awards
Of course, this blog wouldn't be as much fun without the fantastic people who stop by! These items are sort of thematic, in case you're wondering what on Earth I'm awarding the top 4 commenters… 🙂
4. To Imtiaz Ahmed of Power Bomb Gaming, I award the Painted Amphora, for the great thoughts that he shares, both here and on his blog. I always enjoy seeing what he has to say!
3. To LightningEllen of LightningEllen's Release, I bestow the Peplos of Gigantomachy, for keeping me honest and always bringing objectivity and open-mindedness to her comments (even when talking about her favorite characters!)

2. To The Shameful Narcissist of The Shameful Narcissist Speaks, I grant the Statue of Gold and Ivory, as her knowledge of a wide variety of topics is not only inspiring, but also makes for lively and fun conversations both here and on her site!
1. To Fern11 (who doesn't have a site here), I present the Tetradrachm of Athens, for her thoughtful comments and always having something interesting to talk about. Also, she's another Dragon Age fan (because there can never be enough of them hanging around here), and so I love her insights into that world, as well!
But Wait, There's More!
I'd also like to recognize the great folks who have stuck with me since the beginning and were kind enough to drop by and leave encouraging remarks even though they didn't have to:
veryverygaming left me my very first comment on my storytelling article, and I was shocked that anyone had read it, let alone thought it was good enough to comment and say nice things about!
Astro Adam from Video Games Nebula is one of the gentlest bloggers I know, ready with a kind word (and a thought-provoking post!), and he, too, dropped by and quietly offered his own support even after I babbled all over his blog after he asked about "why we play video games."
Red Metal from Extra Life Reviews is the guy I go to for amazing reviews, not only because they are incredibly fair-minded and objective, but because he also delves into the history of the game. Everyone, seriously, these are what reviews should look like. I was so honored when he started popping up here!
SquareBlind is another blogger I was shocked to find had followed me, as his thought-provoking articles were ones that I admired when looking at other video game blogs.
Falcon Game Reviews, while not one of the "early adopters," has been another supportive presence, and I think we both may have started our blogs around the same time. At any rate, it's been fun watching both our sites grow up and tackle this whole "being a video game site" thing together, especially (at least for me) when I was jumping in and seeing these people with a bunch of followers and their acts sufficiently together. It was nice to have someone else hanging around who seemed to be carving their place out, too, we even did a collaborate project about Dragon Age!
And I really, really have to give a special commendation to Aether from Lost to the Aether, not only because he has been with me since the beginning (after I dazzled him with my knowledge of Kepesh-Yakshi from Mass Effect 3, I believe… 😉 ), but because he is also the fifth-highest commenter here. So not only did he jump on board early, but he's stuck around and dropped by a lot, too!
Oh, and he's doing a Let's Play of Fallout with a character named Athena…
…and I think he's taking particular joy in fiddling with her personality.
Seriously, check it out. It's a lot of fun!!
Anyway, thank you to the folks named here and to all the folks not named here, because without you I definitely would not be having as much fun writing here!
A Look Back
A lot has happened in the past 12 months, so I figured the easiest way to do this would be to return to my four original goals outlined in my first post:
Other things that have happened that I never planned on were taking part in a few collaborations, one about Dragon Age and one about games and coping, judging a Blogger Blitz, attending awards ceremonies and even being interviewed by another blogger!
Oh, and trying to do the social media thing, which is not something I really ever thought I'd do (yikes). And trying to run a Patreon page (to which I am eternally thankful and grateful to the wonderful people who support me there!), after switching from ambigaming.wordpress.com to the fabulous AmbiGaming Corner that you see before you today!
A Look Forward
Gosh, planning. It's something I'm both really great at and really terrible at. One the one hand, plans are something I do well because details are sort of a hobby of mine, so when I have a plan, it's solid. Unfortunately, because details are my hobby I oftentimes get so bogged down by them that my plan never sets into motion, resulting in me trying to out-think my over-thinking and just do it. So… yeah, planning. I think this would be a good place to leave a few goals for the coming year:
Maintain the blog through year two at its current momentum
Get back on YouTube, even if it's not with the rigorous schedule I had before
Begin to hint at two little projects I'm launching next year
Launch one in January…
Launch the second on February…
As always, I'm sure other things will come up and happen, and I'm always happy to be surprised by new opportunities that I couldn't have anticipated!
Thank you all so much for such a great year! Here's to Year Two!
Thanks for stopping by (and sticking around), and I'll see you soon!
~ Athena
What's next? You can like, subscribe, and support if you like what you've seen!

– Support us on Patreon, become a revered Aegis of AmbiGaming, and access extra content!
– Say hello on Facebook, Twitter, and even Google+!
– Check out our Let's Plays if you're really adventurous!