We've all heard it: video games cause violence. Video games don't cause violence. Video games are the enemy. Video games are a stress relief. What side it right? Who should we believe?
As it turns out, both sides of this argument have solid points and should be taken seriously. So this week, we're going to start taking a look at the bugaboo of the video game world: do video games cause violence?
Or, the question AmbiGaming asks: what does the research say about video games and violent behavior?
The Argument
After any tragic mass shooting, the shooter is immediately put under a psychological microscope in an attempt to understand what could cause a person to commit such an atrocity. More often than not, the shooter's video game habits are discussed. He played Call of Duty; he was addicted to Modern Warfare. He played games that glorified violence, and he was led astray by the unassuming-looking box sitting beneath the television. Video games, it's concluded, caused the violent behavior.
Except it's not that simple.
The Devil in the Definitions
In research, there are two words that are often used when describing the relationship between the dependent variable (in this case, video games) and the independent variable (in this case, a person's behavior). Sometimes, they are used interchangeably in common parlance, and this is very incorrect and can cause a great deal of confusion. So let's clear those up right away.
Correlation is when two events happen at the same time, but they could possibly be influenced by a third variable that hasn't been accounted for. As an example, in the summertime, incidence of eating ice cream go up. In summertime, the incidence of drowning goes up. There is a correlative relationship between these two, because they both "go up" in the summer. But eating ice cream does not cause drowning.
Causation is much more cut-and-dry. Event A happens, and Event B happens as a result. An example would be that the presence of streptococcus bacteria causes strep throat. There is a direct link between the two events.
But Wait, There's More
Two more words that are often confused are violence and aggression. You know the drill.
Aggression is a broad term used to describe any act, physical or verbal, that is performed to intentionally injure, irritate, or harm another person.
Violence is a very specific aggressive behavior, referring to physical acts of aggression, from smacking someone to shooting them.
Backstory
Oftentimes, video games are used as the whipping boy when it comes to blaming media for violence, but the fact is that all media violence can have a negative impact on a person's aggression and propensity for violence. This means that television shows, music, movies, comic books, video games, and any other media you can think of that glorifies violence can impact how a person thinks and behaviors.
The troubling question posed is that, if humans are not, by nature, killers, why can some people commit horrible acts with seeming ease? Or, perhaps more troubling is the question: why have the incidence of juveniles committing homicide steadily increased since 1975, as televisions became more common in homes?
The 1980s saw the rise of the VCR, the 1990s the advent of the home console (and 1993 touting the release of the then-maligned Mortal Kombat), and the 2000s, the rise of the internet. How has access to more media – and therefore more media violence – affected our development, and the development of our children? Has it had an effect at all?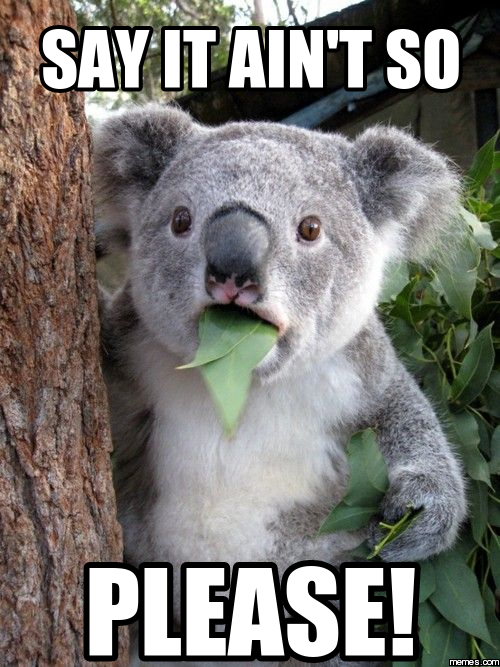 And if all media can have an effect, what is it about video games in particular that causes so much ire?
Please note: I will be talking about CAUSATION and ADULTS below. Correlative results begin to get a little messy, and talking about children and teenagers makes everything a little more complicated, so we'll be talking about them next time.
Do Video Game CAUSE Increased Aggression in Adults?
Yes.
Numerous studies (referenced below) offer some support of a direct causative link between playing violent video games and subsequent aggressive actions.
I can hear you all beginning to pound away at your keyboard in the comments, but this shouldn't come as a surprise. Other media, such as music, can be used to induce a mood (Mitterschiffthaler et al., 2007). Once a mood has been induced, the person will act on that mood. So, if I were to use music to induce a high-arousal state like anger, you would then act more aggressively. It's therefore very logical that this type of mood induction effect can be done with any type of media.
Furthermore, many of these studies comment that they can't completely account for other factors, like enjoyment. Obviously, if someone is not enjoying something, their reaction will be different than someone who is. And if a game frustrates someone with a lower skill level (for instance), their mood is more influenced by the game's difficulty than by the subject matter.
However, after all these caveats, time and again studies have shown that after an adult was exposed to violence in video games, they were more likely to not only assume that other people would act more aggressively, but would act more aggressively toward other people and, in some instances, increase instances of violence (causing physical harm).
Please note, the violence in these studies was measured by having participants choose a volume of sound for someone perceived to be "beating" them in a game (or similar). No one experienced what is considered traditional bodily harm, but this still counted as a violent action.
Do Video Games CAUSE Violence in Adults?
It's not that simple, but no.
While playing a violent video game will, in the short term, cause adults to become more aggressive, and while playing a violent video game may increase the likelihood of an adult acting more aggressively in the future (little research exists for this side of the matter), there is no evidence that a non-violent adult can be convinced to physically harm another person by playing violent video games – even if they play them a lot.
Causation implies that every time (or almost every time) one event occurs (the stimulus), the same result happens (the response). Because there is no evidence that shows that "adding video game violence" to an otherwise non-violent adult causes them to go and murder people, we cannot say that video games cause long-term violent tendencies in adults.
But we're just getting started.
Conclusion and Questions
It's encouraging to know that video games can't brainwash adults into becoming cold-blooded murderers, but there is more to this story than is presented here. While research doesn't support causation, the implications of correlation between violent video games/violent media and violence and aggression can't be ignored. And once children are added into the mix, the issue becomes even more important to understand and discuss.
Next time, we'll be looking more into:
Can video games cause permanent changes to aggression in children?
Do video games cause children to become violent people?
What effect can exposure to media violence have on childhood development?
What might be different about video games than other media? Is there a difference?
A lot of information was just thrown at you, and we're not done yet. Join us next time as we peel back more layers into this very important gaming issue. For now, leave your thoughts on this issue in the comments!
Thanks for stopping by, and I'll see you soon!
~ Athena
—
**This article has some extra content available over at Patreon, so check it out!**
—
What's next? You can like, subscribe, and support if you like what you've seen!

– Support us on Patreon become a revered Aegis of AmbiGaming, and access extra content!
– Say hello on Facebook, Twitter, and even Google+!
– Check out our Let's Plays if you're really adventurous!
---
References:
American Psychological Association. (2015). Resolution on Violent Video Games. Retrieved from: http://www.apa.org/about/policy/violent-video-games.aspx
American Psyhological Association. (2015). APA review confirms link between playing violent video games and aggression. Retrieved from: http://www.apa.org/news/press/releases/2015/08/violent-video-games.aspx
Anderson, C.A., & Dill, K.E. (2000). Video games and aggressive thoughts, feelings, and behaviors i the laboratory and in life. Journal of Personality and Social Psychology, 78(4), 772-779.
APA Task Force on Violent Media. (2015). Technical report on the review of the violent video game literature. Retrieved from http://www.apa.org/pi/families/violent-media.aspx
Bushman, B.J., & Huesmann, L.R. (2006). Short-term and long-term effects of violent media on aggression in children and adults. Arch Pediatr Adolesc Medd, 160, 348-352.
Hasan, Y., Begue, L., Scharkow, M., & Bushman, B.J. (2012). The more you play, the more aggressive you become: A long-term experimental study of cumulative violent video game effects on hostile expectations and aggressive behavior. Journal of Experimental Social Psychology, 49, 224-227.
Huesmann, L.R. (2007). The impact of media violence: Scientific theory and research. Journal of Adolescent Health, 41(6 Suppl 1), S6-13.
Mitterschiffthaler, M.T., Yu, C.H.Y., Dalton, J.A., Andrew, C.M., & Williams, S.C.R. (2007). A functional fMRI study of happy and sad affective states induced by classical music. Human Brain Mapping, 28, 1150-1162.