Welcome to Part Two of our mini-series on the effect of violence in video games on children. For Part One, click here.
---
Last time, we spoke briefly about the differences between violence and aggression, as well as discussed how correlation between events does not imply causation of one event/behavior because of another. After examining some of the available research, we concluded that, while violent video games cause increased aggression in adults, video games did not cause increased violence. I then posed the following questions:
Can video games cause permanent changes to aggression in children?
Do video games cause children to become violent people?
What effect can exposure to media violence have on childhood development?
What might be different about video games than other media? Is there a difference?
So without further ado, let's jump in to part two and examine how violent video games may affect levels of aggression and violence in children
Something Old
A brief recap of definitions:
Correlation – Correlation is when two events happen at the same time, but could both be caused by a third event (which might have been unaccounted for). The example I used is that both ice cream intake and instances of drowning both go up at the same time; they are correlated. But eating ice cream doesn't cause drowning, and drowning doesn't cause ice cream eating. Rather, these are both effected by the weather; that is, they both happen in summer.
Causation – Causation implies that one event directly influences – or causes – another, every time it's present (or almost every time). As an example, prolonged exposure to loud sounds is one cause of hearing loss; almost everyone will experience hearing loss if exposed to prolonged loud sounds.
Aggression – Aggression is an umbrella term for any non-physical act that is performed with the intent to harm or irritate someone else. Spreading rumors, yelling at someone, belittling someone, insulting them, and purposefully misplacing something so a person looks bad are all examples of aggression.
Violence – Violence is a form of aggression; it is physical aggression. Punching someone, throwing objects, or causing other bodily harm (e.g., playing loud sounds for a prolonged time with the intent of causing hearing loss) are all acts of violence.
Something New
Another that we'll be talking about:
Desensitization – Desensitization is a decreased emotional response to an adverse, negative, or even positive event/stimulus, after repeated or prolonged exposure to that stimulus.
This dampened response can occur either through real-life overexposure (e.g., climbing a lot of ladders over and over again will eventually cure you of a fear of heights) or "vicariously," such as through overexposure through media or other observation. This is the type of desensitization we often hear about in relation to violence in video games.
Learning Theory
Without getting too technical, we learn by responding to incoming information in different ways. Based on new information, we may change our behaviors, how we think about something, and construct our understanding of the world. So what we learn is incredibly important. In regards to video games, there are theories that discuss both short-term* and long-term learning. Here, we'll be talking more about the long-term effects of the type of learning that may occur during a game, especially with how that relates to children.
There are two main steps, if you will, to solidify thinking and behavior patterns, and these steps are linked by a third condition that we'll talk about in a minute.
First, the child must be exposed to a stimulus. This is called observational learning, and young children, school-age children, and even pre-teens or teenagers develop schema for their behaviors based on what they see around them. Think "monkey see, monkey do." We learn from and mimic the behaviors we see around us. As children age, these schema become solidified and harder to change.
A second process is desensitization, which we defined above. This repeated exposure to a highly emotional or psychologically stressful stimulus results in the brain trying to "cope" with the extended levels of stress by deciding the stimuli is not important/emotional/stressful. Thus, this once-stressful event becomes commonplace.
However, these two processes don't simply happen in a vacuum. The above two conditioned behaviors (the learned behavior and the desensitization of a stimulus) must be used, practiced, and reinforced in order to solidify the "new" information as a normal way of thinking or acting.
Unfortunately, it only takes a small number of exposures to start the learning process, especially in childhood, when children are just beginning to build their "behavior models" that they will use for the rest of their life. Regardless of how the information is learned, these behaviors will influence how they live; in other words, reactions and behaviors learned from video games can be generalized to other areas of their lives (meaning that players won't simply stop thinking in aggressive or violent ways just because the game turned off).
It is important to remember that without exposure to other ways of thinking, these behaviors and ways of thinking become solidified and hard to change (i.e., part of your personality).
Not In Front of the Kids!
Video games, as I alluded to in Part I, have a unique position for learning behavior, as players must actively participate in the game for the story to progress. We don't simply observe a character kiss another, shoot a bad guy, or pick flowers. We enact it. Even though our actions are conveyed via a tool (i.e., the controller), our brains don't differentiate between tool usage vs. not when it comes to determining "who" caused an effect*.
Now, to be fair, research shows that there is no single risk factor that directly results in a person acting aggressively or violently. But the accumulation of "risk factors" can permanently change how a child develops, and not for the better.
Make no mistake, all media violence is harmful to children, and it does change what they learn and how they behave, especially if there is no adult to offer alternative ideas, ways of thinking, or even simply commentary/disapproval of the violence on the screen.
I cannot stress enough the importance of an adult being involved in their children's media consumption. By talking to the child, an adult may offer perspective, or, through their comments, may simply result in the child saying something akin to "It's just a game, Mom and/or Dad. I know that's not how you act in real life" (complete with eye roll).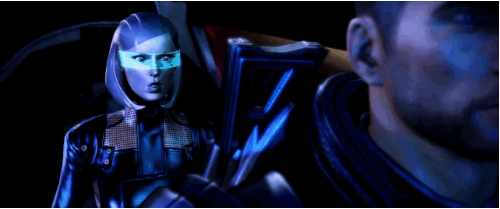 But even the child's own comments reinforces to the child that aggression or violence isn't okay, and so that will not necessarily become a main component of their behaviors. And research has shown that children, and even teenagers, will assign higher importance to what they see at home compared to what they see on television. After all, real, physical, personal experiences will trump anything that takes place behind a screen.
But there's more.
Do violent video games CAUSE violence or aggression in children?
As I mentioned, there is no conclusive evidence that shows, clearly, that video games cause children to be violent.
However, longitudinal studies** have shown that, when exposed to media violence, children will grow to be more aggressive adults, compared to children who were exposed to less media violence. Interestingly, gender does not appear to have an effect on how aggressive the child will become, nor does their "trait" levels of aggressiveness. With personality and gender taken into account, we can say with some degree of certainty that violence in video games does cause increased aggression.
So, yes. Violent video games cause higher levels of aggression in children.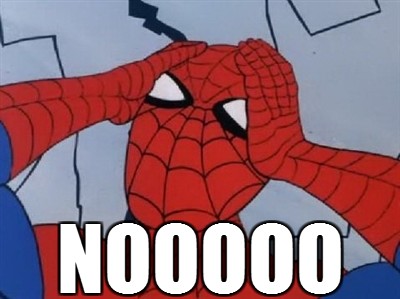 …but only because depictions of violence in media causes higher levels of aggression.
** Longitudinal studies are research studies that follow the same group of participants over a long period of time.
Where's the Violence?
To muddy the waters further, it's not just video game violence that can have an adverse affect on children. It's also violence in other media, as well as how that violence is depicted. For instance, superheroes often act violently toward bad guys. So what?
Well, in those cases, violence is being seen as justified, which reinforces the idea that violence is, in fact, sometimes the answer. And if the "good guys" can act violently, that provides an example to the children who idolize them.
And it's everywhere. The Powerpuff Girls, Spongebob Squarepants, literally any superhero show or movie… While by themselves these are not bad, and a little exposure to violence won't turn a child into a delinquent, the accumulation of "observed violence" absolutely is.
So why video games? If all media has an impact, and if that impact has been studied, why are video games the sacrificial lamb of the media community? I would hypothesize it's because of their interactive nature, like we talked about above. Not only does a person have an active hand in causing various types of mayhem, but for the people who are more prone toward violence, video games can act as a "training ground."
After all, we all know that headshots get you the most points and make the bad guys fall faster, don't we?
And without any other information to counter what we're doing on-screen, we're reinforced with intrinsic rewards (things that happen in your own head), as well as extrinsic rewards (like the points).
It feels good when we line up that perfect hit, doesn't it? We feel a little rush of relief, or pride, or another positive emotion, when we watch our enemy fall down, dead.
But it's just a game, so it doesn't matter.
…Right?
Conclusion and Questions
This is another article with a lot of information in it (and I even had to cut a lot* just to keep things as streamlined as possible). But what's the answer? Next time, I'll be posting a bit of a thought experiment about how we, as a community, can move forward with this information in order address these very real concerns while maintaining the integrity of our medium. Join me next time for thoughts on:
Imposed regulation (via the government and/or another entity)
Ratings systems
Parental involvement
Mental health issues
…and more.
What are your thoughts on the "violence quotient" I talked about? How big of a role do/should parents play in their children's media habits? Should we be worried about allowing children to act out violent scenarios?
Let me know in the comments!
Thanks for stopping by, and I'll see you for Part III soon!
~ Athena
**This article has some extra content available over at Patreon, if you are so inclined!**
What's next? You can like, subscribe, and support if you like what you've seen!
– Support us on Patreon become a revered Aegis of AmbiGaming, and access extra content!
– Say hello on Facebook, Twitter, and even Google+!
– Check out our Let's Plays if you're really adventurous!
---
References:
American Psychological Association. (2015). Resolution on Violent Video Games. Retrieved from: http://www.apa.org/about/policy/violent-video-games.aspx
American Psyhological Association. (2015). APA review confirms link between playing violent video games and aggression. Retrieved from: http://www.apa.org/news/press/releases/2015/08/violent-video-games.aspx
Anderson, C.A., & Dill, K.E. (2000). Video games and aggressive thoughts, feelings, and behaviors i the laboratory and in life. Journal of Personality and Social Psychology, 78(4), 772-779.
APA Task Force on Violent Media. (2015). Technical report on the review of the violent video game literature. Retrieved from http://www.apa.org/pi/families/violent-media.aspx
Bushman, B.J., & Huesmann, L.R. (2006). Short-term and long-term effects of violent media on aggression in children and adults. Arch Pediatr Adolesc Medd, 160, 348-352.
Hasan, Y., Begue, L., Scharkow, M., & Bushman, B.J. (2012). The more you play, the more aggressive you become: A long-term experimental study of cumulative violent video game effects on hostile expectations and aggressive behavior. Journal of Experimental Social Psychology, 49, 224-227.
Huesmann, L.R. (2007). The impact of media violence: Scientific theory and research. Journal of Adolescent Health, 41(6 Suppl 1), S6-13.
Mitterschiffthaler, M.T., Yu, C.H.Y., Dalton, J.A., Andrew, C.M., & Williams, S.C.R. (2007). A functional fMRI study of happy and sad affective states induced by classical music. Human Brain Mapping, 28, 1150-1162.