A little deviation from all things video games today. I was tagged by Fed over at Fed's Life and asked to compile a list of 10 things that make me happy. It seemed like a refreshing thing to do, so here we go!
Other than the first one (okay, maybe two), these are only in a loose order.
1. Family
During my brief time in Florida, the thing that bothered me the most was that I was so far away from my family. I've always operated under the idea of "family first," and there is no other way I'd want my life to be. There is nothing more important to me than my family. We may not always agree on everything, but being with them makes me happy.
2. My Friends
As a fairly quiet, introverted person, I (unsurprisingly) don't have many friends – but I don't really mind the small numbers. The friends I have are wonderful, and no matter what know how to bring a smile to my face.
3. Music
Considering how I babble on and on ad nauseum here, it might come as a surprise that I'm a pretty quiet person in real life. But music is different. When I play the violin, I can pour myself into it, and get out all the things buzzing around in my head that don't make sense when I try to put them into words. On the recorded music front, I have lists of songs to play when I am in different moods, and to use for different purposes. I have music to play when I'm working, and I love listening to the radio when I'm not doing anything in particular. I really can't imagine my life without music, both as an outlet and as a means of entertainment way of life.
4. The Ocean
I'm a Jersey girl, and I love going down the shore, as we say here. It's my happy place. Standing next to the pounding ocean makes me feel peaceful, and the feeling of being so small and insignificant next to something so large is a humbling sort of profundity. This ties into my love of sailing – just me, the wind, and the water. It's quiet and peaceful, and I love every moment of it. Like I said, the ocean is my happy place, plain and simple.
5. Good Stories
Stories are sort of a big deal for me. I get wrapped up in them, analyze them, and fall in love with them. Even the saddest, most poignant stories make me "happy" in their own way. Exploring new worlds and meeting new kinds of people all from the safety of my room is, for me, a very peaceful and positive experience.
6. Traveling
I love not only the excitement of being in a new place, but also the adventure of getting there. Money constraints mean I don't often travel, but when I do, I love it!
7. Hot Coffee
While not a coffee addict, I do love the taste of coffee. I actually tend to drink decaffeinated, since caffeine doesn't seem to affect me anyway, but a hot cup of coffee elicits nice thoughts of curling up with a book.
Which leads me to…
8. Reading
More than any other medium (yes, even video games), I love books. I love love LOVE them. You want to instantly win my heart? Don't buy me a drink. Buy me a freaking library.
I blame Beauty and the Beast for my unrealistic standards.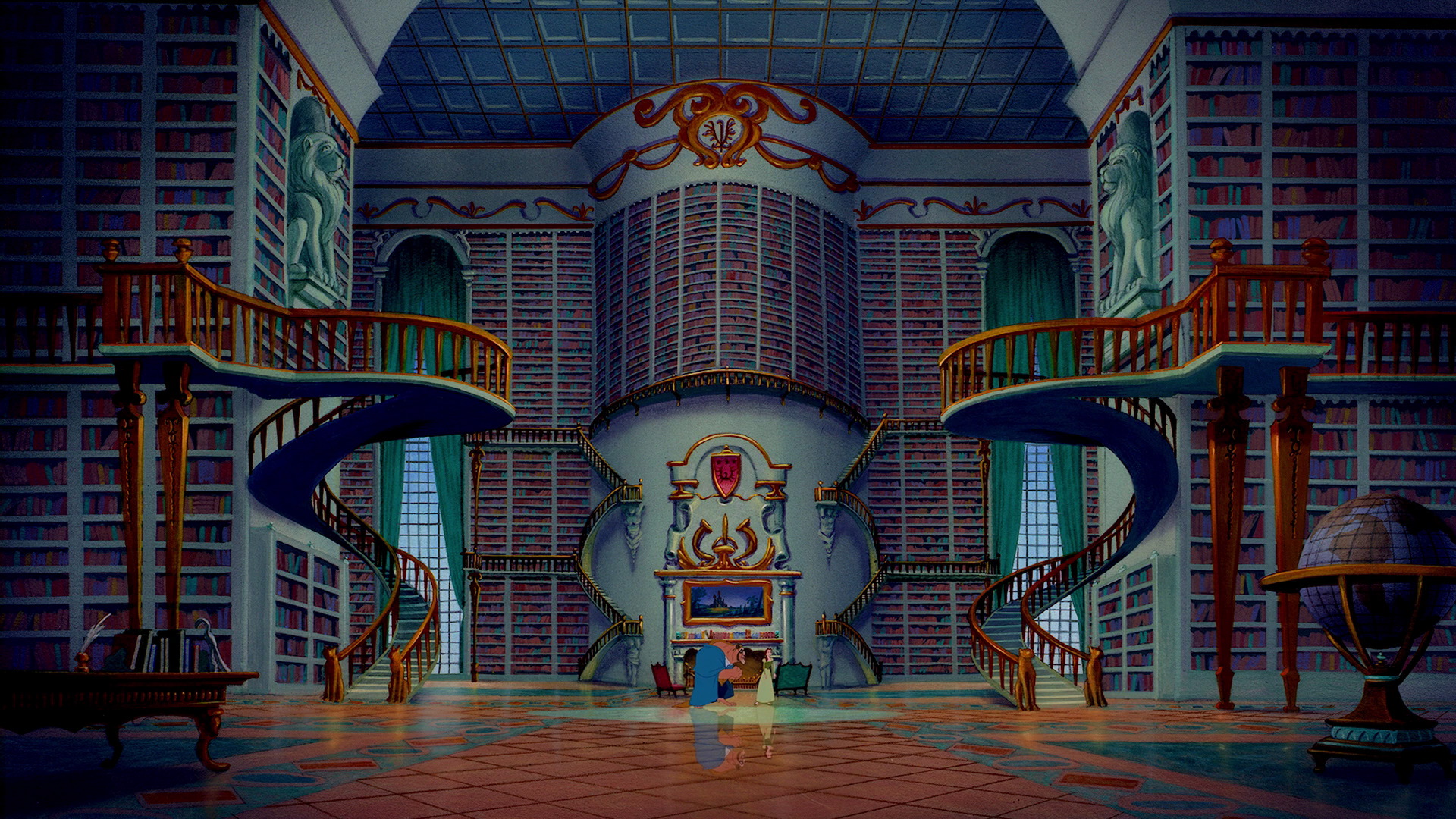 9. Summer
I love warm weather, and I always feel better in summertime. Fireflies, swimming, more sunshine… everything about it, I like. After living in Miami for a few years – where it was always summer – I began to feel very spoiled. There's just something about the sunshine and the warm that just makes me feel good.
…and last, but certainly not least:
10. Video Games
Well, yeah. Of course video games are on the list. I wouldn't be here if they weren't, right? This ties into #5, and sort of into #8, but I love jumping into new worlds – especially when I can interact with the new world and the new people I meet!
Spreading the Love
So, I know these things are meant to share the love with other bloggers. I'm going to leave some links here, and if the people behind the blogs would like to post ten things that make them happy, that would be fun! But no pressure 🙂 Anyway, here are some fantastic bloggers who deserve your attention!
Of course, there are so many other wonderful bloggers that I haven't mentioned, but I've been digging around and trying to make sure I don't repeat names! If you'd like to join in the fun, please do, and leave a link in the comments so we can find your post!
Thanks for stopping by, and I'll see you soon!
~ Athena
---
What's next? You can like, subscribe, and support if you like what you've seen!
You can also:
– Support us on Patreon, become a revered Aegis of AmbiGaming, and access extra content!
– Say hello on Facebook, Twitter, and even Google+!
– Check out our Let's Plays if you're really adventurous!