We're back with our "thinking about thinking" series! If you're interested in our previous deep thoughts, check out the Metacognition series.  Join us for some deep thoughts (and maybe the occasional not-so-deep thought) about gaming. If you find one you'd like to answer, you can either comment below or write a post and share the link so we can all read your fantastic thoughts!
Do you ever feel guilty about playing video games? What about during other hobbies?
The short answer to this is yes.
But Athena, you type. You have undertaken an amazing and fun Year of the RPG that ensures you play games consistently! You have a blog dedicated to analyzing the stuffing out of games! You have an encyclopedic knowledge of Dragon Age!
And yet here we are.
A while ago, I wrote a Metacognition post about defining being a gamer. More recently, I answered The Well-Red Mage's seventh Big Blogging Question, which also focused on defining being a gamer. It's something that I've been thinking about more recently, with my job picking up, with aspirations to make a move and get back into academia as a professor, and as the weather warms and my attention is pulled back onto sailing.
Gaming is, admittedly, the hobby that gets dropped first when I need more time. I wondered at this for a while. I don't like games any less any other hobby, with the exception of playing music.
So why are games the first to fall?
Guilt.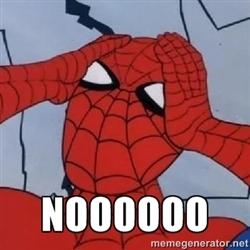 I know I've talked about this before, but when I was growing up, gaming wasn't discouraged. After all, my parents bought my siblings an Atari 2600 and, later, a NES and SNES, and I found a Nintendo 64 under the Christmas tree one year, and then a PSOne and, eventually, a lovingly-used but well-cared for Playstation 2. My dad would play games with us, and even my mother would join in, enjoying games like Q-bert and Super Mario Bros., Tetris and even Duck Hunt.
But there was always a feeling of "you could be doing something more productive" that hung around the idea of playing video games for a few hours. Reading for hours was fine. Even watching movies all day could be considered an acceptable activity, especially when one was home sick from school.
More recently – and I will take a moment to remind you that I am a fully-grown adult with a master's degree, a job, and other hobbies – my mother commented that I should consider getting a subscription to Netflix so I'm not "just playing those video games all the time."
So… even watching television for hours was seen as a better option to playing games. After a while, that's something that gets internalized, at least for some.
Add to this a general guilt that surrounds me when I do anything enjoyable for myself (yay depression?), and we are able to witness a nice recipe for disaster.
Personally, I'm in what is sometimes considered a "giving" or "caretaking" profession. We are expected to always put others before ourselves in the professional world and, let's face it, folks who gravitate toward those professions tend to, you know, naturally be inclined to put someone else first. There's a point to this that does not include humble-bragging, I promise.
There is research that shows that, often, folks in helping professions don't take care of themselves due to, you guessed it, feeling guilty about focusing on themselves. Things get messy when, like me, you also have the little shadow of depression living in your head telling you that you don't deserve to do things that are fun, and then that is compounded by the niggling little voice that sprouted up from years of being exposed to the insinuation that video games have few, if any, redeeming characteristics in regards to how one uses their time.
So, yes, I feel a certain level of guilt when playing video games. I constantly remind myself that it's okay to spend my leisure time as I will, whether that's playing a game, reading a book, or watching the grass grow. All leisure activities are, after all, valid and worthwhile even if they "only" (and I say that with the most enormous quotation marks possible) provide enjoyment or entertainment.
After all, I don't understand other people's hobbies sometimes, and yet they carry on as if my opinion on what they do with their spare time doesn't matter.
Wait a minute…
Do you ever feel guilty about playing video games? Have you ever? Is there any hobby that you feel guilty partaking in? If so, why do you think so? Let me know in the comments!
Thanks for stopping by, and I'll see you soon!
~ Athena
Do you like what you've read? Become a revered Aegis of AmbiGaming and show your support for small creators and for video games as a serious, viable, and relevant medium!