Welcome back to Metacognition! Join us for some deep thoughts (and maybe the occasional not-so-deep thought) about gaming, and catch up on all the previous deep discussions here. If you find one you'd like to answer, you can either comment below or write a post and share the link so we can all read your fantastic thoughts!
How comfortable are you with yourself as a gamer?
My comfort within my own skin has evolved as I've matured, like anyone. And so has my comfort with myself as a gamer. When I was younger, I'd rather stop playing a game altogether than change a difficulty level (once that was even an option). And I have to admit, because of that I struggled through some games which definitely gave me technical practice that has served me well.
This leads to a "chicken or the egg" question. Reflex for reflex, I actually am pretty good at games. I have good hand-eye coordination, and once I know how a battle system works I can plan out pretty decent strategies (or spam it if necessary, which is almost the same thing). But am I good at these things because I game, or do I enjoy gaming because I am good at these things?
It's a question worth considering. I tend to think, like any talent, a person has an innate ability, and then practice can help that ability develop. Then things become exponential, as the talent feeds the skill, which strengthens the talent, which makes the "thing" more enjoyable, which increases the time spent with it, which strengthens the talent, and so on.
So, like so much else, I think it's a little bit of both: talent and practice, inspiration and perspiration, nature and nurture.
But back to the question.
I'm never going to competively play any sort of video games. I have no desire to be the best player on the internet, and there is no way I'd be able to hate myself enough if I became one of the annoying know-it-alls that I come across on forums sometimes.
Without that pressure, yeah, I sure am comfortable with myself as a gamer. I achieve all my gaming goals. It's gamer-tastic.
The funny thing about being comfortable about yourself is, in my opinion, being able to stand up and do something your own way without being ashamed and without caring about the labels that other people might apply to you. It means being able to really laugh at yourself, and being able to connect with other people more profoundly because the you-ness that is you it's not defined or drastically shaken by the me-ness that is me or the him/her-ness that is he/she, and so those differences can be appreciated, not feared.
I change difficulties of games as my whim dictates. I can headshot an enemy in the heat of battle while hardly thinking about it. And you can bet I'll name my sword "A Fluffy Bunny" because I think it just adds a layer of cute to a game when you can attack people with A Fluffy Bunny. Oh, and I'll be a woman while doing all of those things.
I know there are people on the internet (and probably the physical world, too) who would say that I'm not a real gamer, because of one or many of the things I just mentioned. And to that I say:
Cool story, bro. Now excuse me while I go slay some dragons.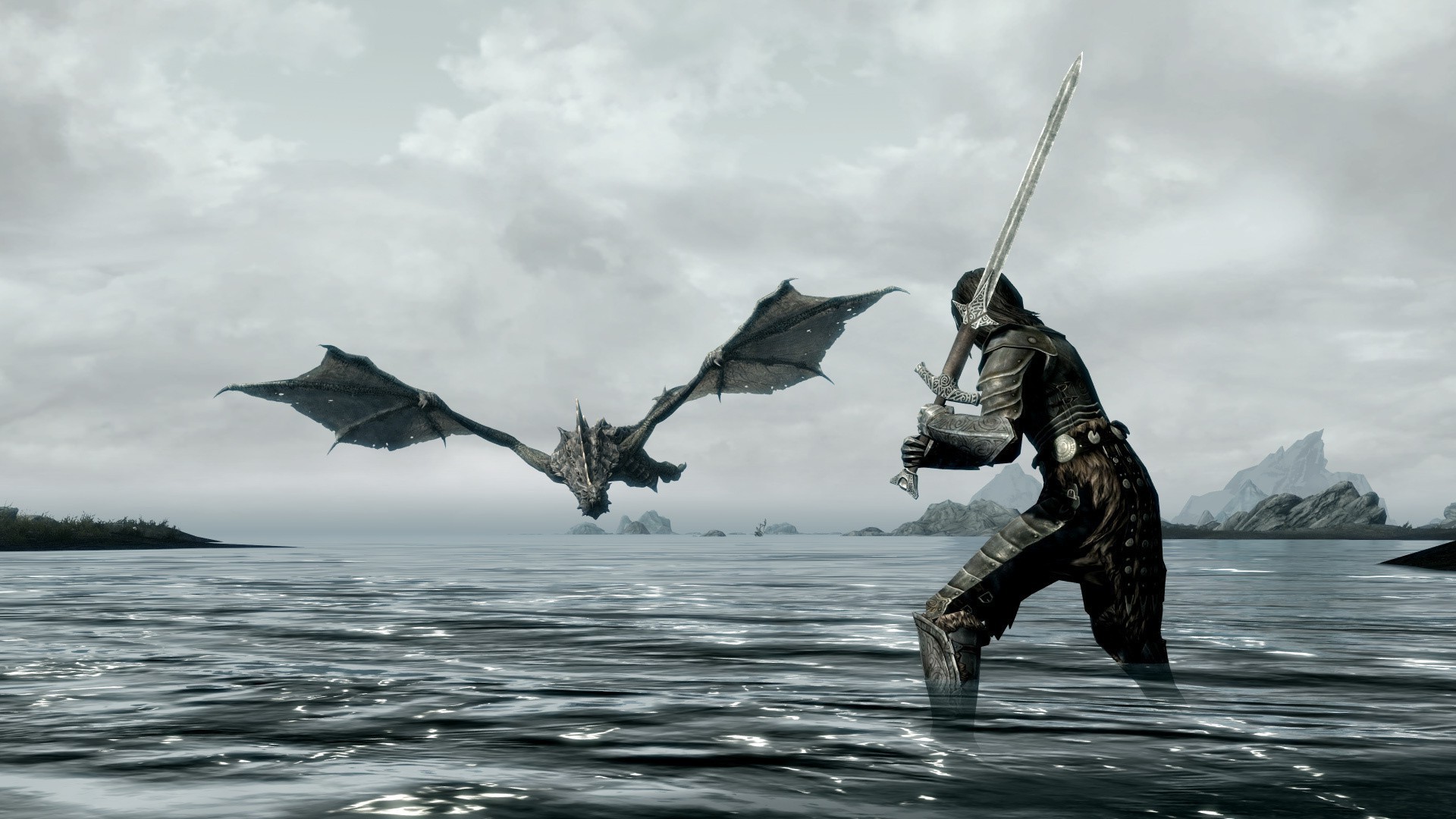 What about you? How comfortable are you as a gamer? What does that mean to you? Do you do anything that is considered against the gaming grain? Let me know in the comments!
Thanks for stopping by, and I'll see you soon!
~ Athena
What's next? You can like, subscribe, and support if you like what you've seen!
– Support us on Patreon, become a revered Aegis of AmbiGaming, and access extra content!
– Say hello on Facebook, Twitter, and even Google+!
– Check out our Let's Plays if you're really adventurous!