After my last Answer to a Big Blogging Question, I'm happy to report this is a topic that does not get me nearly as riled up. Usually.
This is a question I've actually already talked about and subtly answered before the well-regarded Well-Red Mage posed his seventh Big Blogging Question. If left to my own devices, I would stand by what I spoke about before: if you play a game, whether it is on a console, a PC, or a mobile device, you are a gamer.
The end. Thanks for stopping by, and I'll see you soon!
I'm just kidding. Of course there's more to this issue than just my opinion. I've unfortunately been around the internet long enough to know that gamers are often categorized into three categories: "hardcore," "casual," and "non." Interesting, these categories are often assigned by the people who put themselves in the "hardcore" category, and not by any sort of agreed-upon standard.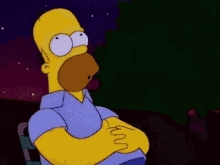 Personally, I find this to be a ridiculous way to categorize people. After all, if I were to stick my nose up and say that you aren't really a reader because you don't read as much as I do, that would be ridiculous. If I said that Irving Berlin, Ella Fitzgerald, and Bob Dylan weren't real musicians because they didn't hold any degrees or "formal" education in music, you would think I was mad.
But here we are: if you don't play X amount of hours per week, or if you don't play this or that certain type of game, you're a casual. And Maker forbid you play mobile games. Those people are "real" gamers at all.
Let's face it, people. If you're not getting paid to play video games for a living, you're a casual gamer. You're a hobbyist. Your hands get just as sweaty as anyone else's when holding your controller/mouse/whatever.
I would think that we should be happy that people are enjoying our medium. Perhaps, if you play games more than someone else, you might have more insight into games, or maybe your relationship to games is different, but I never heard Roger Ebert – a professional who was paid to watch and critique movies – say that the general public couldn't enjoy a movie, or couldn't be "real" cinephiles (and just to remind you all, a cinephile is simply someone who greatly enjoys movies. They are movie enthusiasts in the same way we are game enthusiasts).
But I digress. I'm not going to comment on the type of people who are so defensive about hardcore vs. casual gamers, because from my experience when haunting message boards, they usually seem to the be same people who think women aren't real gamers, and I don't want two of these Big Answers to be me being angry about something.
In every hobby, there are people who have achieved a high level of mastery, and at that point, we usually see two types of characteristics come out: one type of person will see themselves as "elite" and look down on all the plebeians who have not achieved their high and mighty level of skill (who I lovingly refer to as "insecure in their actual abilities"), and the other type of person will see that they have a certain level of mastery, but realize that their hobby is still a hobby that can be enjoyed in many ways without making anyone feel bad about themselves (who I lovingly refer to as "self-assured and self-possessed").
Did that seem too biased? Nah…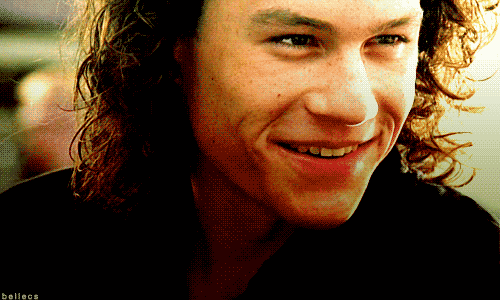 At the end of the day, I really can't abide by the whole "hardcore" and "casual" nonsense. There are different genres of games that different people enjoy, and even within those games people enjoy the games in the ways that are the most fun for them (a novel concept, I know). You clocked 3598461687 hours in Skyrim? Cool. But that still doesn't make you more of a gamer than I am, clocking in at about 75 hours. We just enjoy our games differently.
So… in my opinion, if you play a video game as a means of entertainment, or if you play a video game to make money, you are a gamer.
Keep calm and game on.
What do you think? Do you believe that there is a hierarchy of "gamer" descriptions? Should there be? Why or why not? Let's chat more in the comments!
Thanks for stopping by, and I'll see you soon!
~ Athena
Do you like what you've read? Become a revered Aegis of AmbiGaming and show your support for small creators and for video games as a serious, viable, and relevant medium!