Oh, look where we are. Again.
Another school shooting. Another cry for some reason, some order to the chaos to be found. Another promise to find and extinguish the problem, once and for all.
The problem is not multifaceted, of course. It doesn't have anything to do with the ease of purchasing weapons, or unsafe storage habits, or poor funding of mental health supports, or a lacking sense of community. It doesn't have to do with people not learning how to speak to each other civilly when they have a problem, or regulate their emotions. It's not about the rampant empathy problem our society may or may not be suffering from.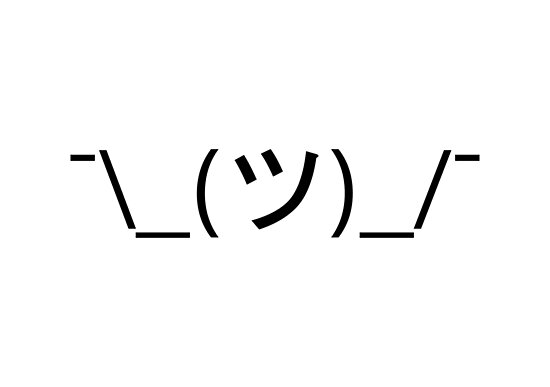 No, it's none of these things, of course. It's all caused by those damn video games and movies. Simple. Easy. One-and-done. Simple solutions to complex problems. Everyone just hand in your controllers before you try to trade them up for an assault rifle and start indiscriminately firing into the crowd.
When The Well-Red Mage posted his Sixth Big Blogging Question, he called for temperance. He asked for responses not ally with one side of politics or another.
I'm sorry. I can't be calm for this one. Children are dead, and our lawmakers have responded by making a skewed video about how bad and horrible video games are. They responded by exploiting an easy target so they can pretend to address the multifaceted and terrifying issue that does not have a simple or easy answer.
Children are dead, and I will not stay calm.
Video games do not cause violence. Children's environments can shape their behaviors, and repeated exposure to violence in media (or in real life) may cause children to become aggressive adults in certain situations, but there are many factors that go into making a person violent that can't be ignored either.
Let's go step by step.
Playing Violent Video Games Does Not Cause a Person To Perform Violent Acts
There is currently no data that show that taking a perfectly non-violent adult (or child) and inserting video games into their life magically turns them into a violent person. When using a word like "cause," we need to be sure that the first even (playing a video game) is the reason the second event (violence) happen. And this is not the case. If it were, there would be far fewer stories talking about how "I played violent video games for XX years and I never killed anybody." If one thing causes another, it happens every time (or almost every time).
Playing Violent Video Games May Cause an Increase in Aggressive Behavior, but Increased Aggression Does Not Mean a Person Will Become Violent
Aggressive behavior is a non-physical act performed with the intent to harm someone. So, if I call someone a jerk, that's aggressive, but not violent. If I then proceed to bash my Playstation controller into their face, that would cross the line into violence, which is a physical act performed with the intent to harm someone.
That's a ridiculous example, of course, but the point is the same.
I don't think I was quite clear enough in the Part II of my violence and video games series, but while the research suggests that there may be a link between exposure to violence (in the physical world and in media), it suggests just that: there may be a link. Some of these studies lacked certain controls that I would want good research to have, such as having a control group, but even a weak link, in this case, is worth giving at least a cursory look, in my book.
After all, if there may be a link between two things, more research needs to be completed at the very least, in order to determine whether or not the link is verifiable.
However, it is also worth looking at the incredibly complex process that is the learning process.
If an individual is neurotypical, and they claim they are tone-deaf, you should tell them that they are not, in fact, tone-deaf. The reason they have trouble singing on pitch is because they were usually not exposed to quality music as a child, and most folks were either too self-conscious to sing, or were prohibited from singing by their parents, so their brains did not learn the complex-yet-simple process of carrying a tune. Singing on pitch is, for most of us, a learned behavior.
What does this have to do with video games? A lot, actually. Learning is learning. Children learn how to think and behave through observation, experience, and referencing.
Observation of a stimulus would be watching a movie, or the graphics of a game. Experience would be the one holding the controller (so to speak) and thus controlling the acts on the screen.
Referencing is the other part that no one ever talks about with these debates. If a child is left to play violent games or watch violent shows or movies and have no other information given to them, the child will logically assume that what they are seeing is a "right" or "good" thing. This is part of a learning cycle of observing, testing behaviors, and analyzing the consequences.
When violence is glamorized (or even just presented in some form), children need a counterbalance to know where the line is between acceptable and non-acceptable behavior out in the real world. It's okay for that cop (the good guy) to shoot that guy, because it's just a TV show. It's okay for that superhero to beat the crap out of the villain because it's just a comic book. It's okay that Claude snipes people from the rooftop in Grand Theft Auto III because it's just a video games.
And video games aren't real. Movies aren't real. Nice people don't hurt people in real life, do they, small hypothetical child of mine? If you want to do that on the computer, that's fine. It's not real. You're not really hurting anyone…."
The line is thus drawn and enforced, and when my hypothetical child rolls his or her hypothetical eyes and says of course they know it's not real, then they have also reinforced this idea for themselves. They are helping teach their brain that emulating what is on a screen isn't the right way to behave.
In my other posts, I used a backyard game as an example. Even though we might pretend to "fight" with sticks, we never really hit each other because the social consequence is swift: parents yell, friends get mad, and you decide that hurting people isn't a good thing.
Those social reference points are important for any stimulus, especially when being exposed to stimulus that could potentially teach someone to act in a way that is not socially acceptable.
A parent's influence and guidance can counterbalance a lot of observed information, and even experienced information. But society, too, needs to help them out a bit.
A Lot of Factors Go Into This
In 1999, two students walked into Columbine High School and murdered 12 students and one teacher. These boys had previously been arrested, and were outcasts at school. Parents of schoolmates had called the police because they thought the young men who would become the shooters were dangerous, citing death threats posted on a blog.
Well… 12 students and one teacher were murdered. So I guess that didn't work out too well.
In 2012, a man walked into an elementary school in Sandy Hook, Connecticut, and killed 20 small children and 6 teachers. It was reported that his mother – who owned a number of assault-style weapons – was afraid of him. He had become reclusive and spent much of his time in his room playing video games. He had threatened to kill his mother and shoot up the school. When this was reported to the local police, they bounced the responsibility to the state police.
Well… 20 children died and 6 teachers died trying to defend them. So I guess that didn't work out too well.
Perhaps playing video games can make someone a more efficient killer, at it can give a person practice (of a fashion). And perhaps being exposed to violent media can desensitize that someone to killing people, as the victims on the screen are just characters in a game.
But perhaps there is ever more to these sad stories than people playing a violent video game and suddenly thinking it's a good idea to become mass murderers. Maybe we should have better funding for mental health concerns, so those who exhibit warning signs of violence (toward themselves or others) or who have a shaky concept of what is real and what isn't can be given more than a pill or a stint in a juvenile detention center.
Maybe we should have serious talks about guns, gun safety, and gun culture, because in all seriousness no sane person is trying to "take the guns away," but no sane person is saying there isn't a real problem, either.
Maybe we should stop focusing on all the distractions that people in power try to throw at us so we fight amongst ourselves over stupid, trivial reasons, rather than encouraging us to come together and solve a community problem as, you know, a community.
Maybe we shouldn't lose sight of the forest because we are too busy looking at the trees.
In Our Sights
But what do we do as a society? We react. A mass shooting occurs, and we react. We send thoughts and prayers. Video games are blamed and then forgotten about. Video gamers defend video games, and then move on.
And children are still being murdered.
So we react. Again and again, we react.
But we never change. We let it happen. We talk about how it's something else's fault, somebody else's mistake. We congratulate ourselves and our first responders when only 17 children are murdered. We don't realize that we are becoming desensitized to the violence, and not because of video games.
But yet we bellyache about video games anyway, we bellyache about movies, we don't ever talk about our gun culture, but we do change our profile pictures, feel good about ourselves, and move on.
And children are still being murdered.
So, are video games to blame for violent mass shootings?
No. But I'm beginning to think complacency is.
Thoughts? Open-ended today; I'm interested in hearing any opinions on the matter.
Thanks for stopping by, and I'll see you soon!
~Athena
What's next? You can like, subscribe, and support if you like what you've seen!

– Support us on Patreon, become a revered Aegis of AmbiGaming, and access extra content!
– Say hello on Facebook, Twitter, and even Google+!
– Check out our Let's Plays if you're really adventurous!