Wow.
So E3 – Electronic Entertainment Expo, or A Reason for Gamers to Lose Their Collective Minds – is over and behind us. There was a lot of information to absorb in a short period of time, and sometimes that time was at odd hours in the morning. But it's time to re-hydrate and get ourselves back together.
There are plenty of other folks who have discussed Ubisoft's performance, Sony's performance, Bethesda's performance, Microsoft's performance, Nintendo's performance… you get the idea.
I found the differences between consoles strangely emphasized, with Sony talking about the great storytelling experiences they offer, Microsoft showcasing their fabulous graphics and technical prowess, and then Nintendo coming in and talking about how fun games are.
While I think that explains a lot about the focus of these companies, it also seems to explain a lot about their fans… and a lot about why people, whether they are Team Playstation or Team Xbox, tend to love Nintendo.
But I'm not going to talk too much about how everyone presented themselves. Obviously they all wanted to put their best foot forward, and some did so with more success than others. For me, what was most interesting wasn't what games were presented, but the reaction of the crowds to what was being presented. It seemed the most noticeable reactions were for new games in beloved franchises, which makes sense because we like what we know, but then I realized just how much of the conference was steeped in nostalgic elements.
Nostalgia High
Microsoft's Xbox One X (which I am officially dubbing XBOX, so please use it everywhere) caused a stir by not only having a very silly sounding name that is far too similar to Xbox One S for its own good, but by being backwards compatible.
In an age where companies believe that backwards compatibility is something often asked for but rarely used, it was a shock that Microsoft decided to devote some space of the new XBOX (there it is again) to being able to play games from previous consoles. And, judging from the crowd's response, this was a great move on Microsoft's part. Now fans can play all their old games without needing every iteration of Xbox that was ever released!
Further excitement came in the form of a re-release of Shadow of the Colossus for Sony's Playstation 4. A much beloved game that reaches back to the Playstation 2, Shadow of the Colossus has the distinct privilege of being re-made twice across three console generations, so strong is the game's fanbase. And again, to judge from the crowd, this game will sell like hotcakes.
Speaking of re-releases, I was surprised how excited people became for the 4568th release of Skyrim for Nintendo's Switch, complete (?) with amiibo interactivity. This is a title that will also be released for VR, as well, so now fans will be able to have the most true-to-life first-person experience available to gamers today. I suppose Bethesda wouldn't keep churning the game out if people weren't buying it. Over and over and over again.
Variations on a Theme
Even fairly recent games cashed in on the feel-good feelings flying around the conference, with games like Uncharted getting another game notched into its belt, this time with a much different protagonist to Nathan Drake. Horizon: Zero Dawn will have some DLC added, giving Aloy a new adventure. Middle Earth: Shadow of War was also showcased, giving all us Tolkien fans another chance to play in Middle Earth (and bonus points for staying true to some of the finer points of power in Tolkien lore!). And of course, may games showed off how they could take their tried-and-true series in new and interesting directions.
Uncharted 4: The Lost Legacy is shaking things up with female protagonists. Dad God of War takes Kratos, sometime Greek tragedy and sometime mass-murderer, and plops him into fatherhood. Far Cry 5 is taking shots at extremism in America, and Assassin's Creed: Origins is plopping us into the middle of ancient Egypt. Even Skull and Bones seems to be capitalizing on how successful Assassin's Creed: Black Flag was.
Tried and true seemed to be the theme of the expo, and the fans seemed to love it.
Link's Fishing Adventure Go Fishing with People from Final Fantasy XV
Square Enix, wat r u doing?
Square Enix, stahp.
Virtual Reality
Sony pulled out a bunch of stops for its VR lineup, throwing around old familiars like Fallout 4, Skyrim, Super Hot, and Doom, but also surprising us with Star Child, which looks like a 2D sidescroller more than a game in virtual reality, along with The Inpatient, which might shape up to be a fascinating first-person look into the world of a psychiatric patient. Although I have some concerns about virtual reality, that last game really sparked my interest. Maybe one day I'll be able to afford VR…
Casual Nintendo
Now, I don't have a problem telling Nintendo what I think they're doing wrong but it's also important to give credit where it's due. Nintendo casually strolled in and quietly gave fans exactly what they wanted. Xenoblade Chronicles 2, a Pokemon game coming down the pipeline, an adorable Kirby game where you can literally throw love at your enemies, Breath of the Wild expansion packs, Super Mario Odyssey and its magical, inanimate-object-possessing hat, and… well…
It was only 38 seconds long, and was comprised of these words slowly filling the screen, but the Metroid series is coming back in style with another Prime title on the Switch!
I'm fairly shocked that Nintendo actually, you know, gave their customers what they wanted, but kudos to them. After the initial hesitance toward a console with a small game lineup, they are showing that they still know how to hit their players right in the nostalgia with their games.
Innovation High
I jest, of course.
What is innovation, really? Is it a reimagining of an old game, like God of War 4 or Super Mario Odyssey? Or is it utilizing a new hardware mechanic like in Arms? Or is it an original story or way of experiencing games? Although this E3 was full of nostalgic moments that made crowds go wild, and fantastically re-imagined stories in our favorite franchises, there is enough new technology out there to make this an exciting time for gamers.
Star Child was teased, as was The Inpatient, and Moss. Even BioWare stepped away from their successful Mass Effect and Dragon Age series in favor of quietly mentioning their new IP, Anthem. So there is plenty of "new" flying around to keep our curiosity of what could happen very high.
Self-Indulgent
Of course, as many of you know, I'm not a big "specs" person. I want to be able to play my games, and to do that I need a machine that can handle the game. Other people are more passionate about graphics and frame rates and things like that, so I'll leave them to discuss those parts of gaming, but before I go, I just wanted to share a few games that caught my eye and I will be watching fairly closely:
Middle Earth: Shadow of War
I mentioned a while ago in a comment that I was concerned about where another Middle Earth game would take Talion. Tolkien lore is ever-expanding, and the author himself said that it's a world that will be expanded on by others. But there are central themes in Tolkien's work about power that I think could really shake the lore to its roots if not followed. The corruption caused by power is one of those central themes. At the end of Shadow of Mordor, I was concerned that Talion's quest for power would wind up corrupting the Tolkien lore, as Talion "couldn't" be the bad guy.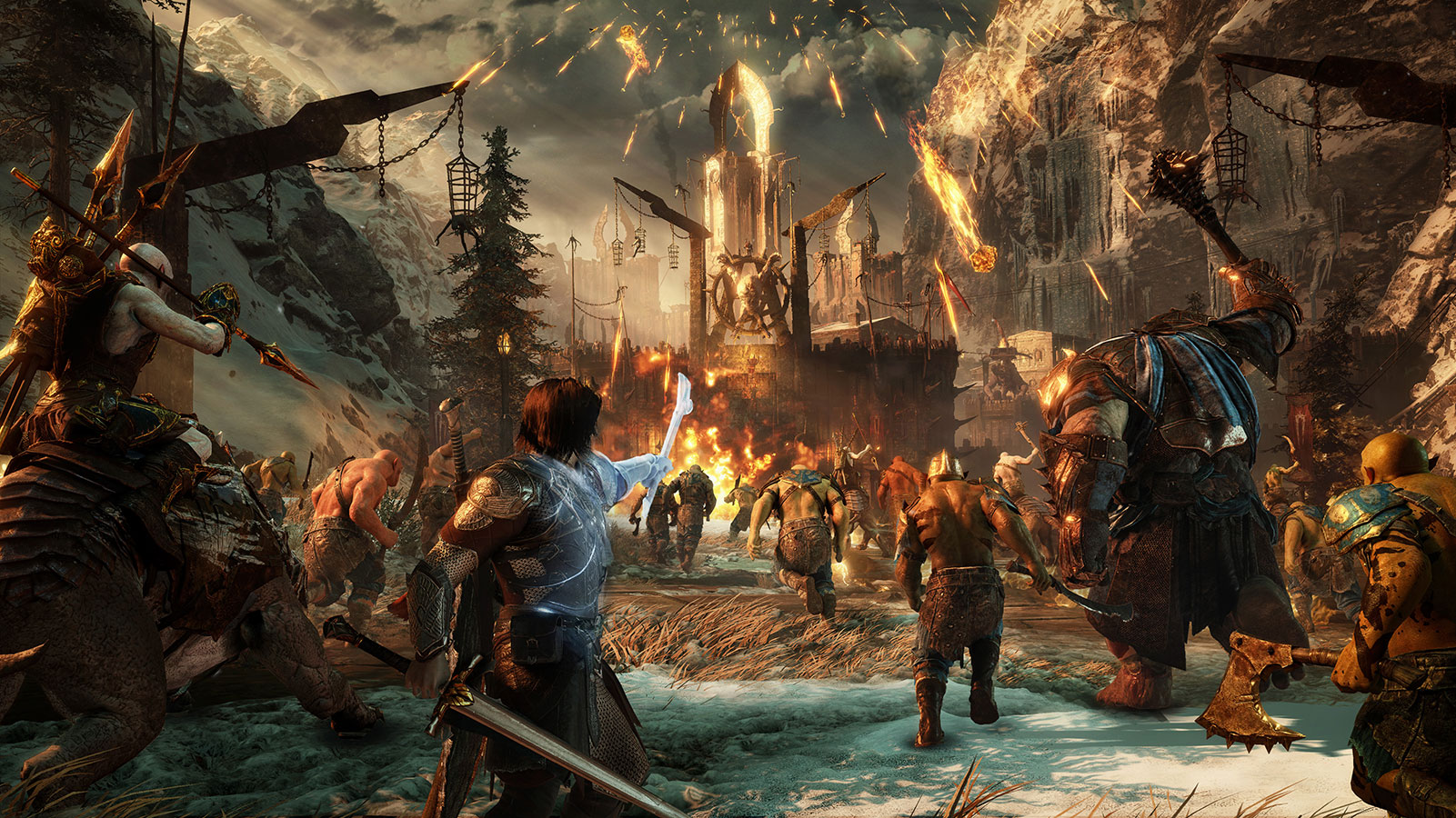 I had chills when I heard the bellow that the orcs "serve the Bright Master." He's going down that dark path. And I love a good fallen hero…
The Inpatient
This is either going to be a fantastic game or one that I absolutely loathe. As a therapist, I often seen various clinical populations I work with grossly misunderstood IRL and misrepresented in the media, so The Inpatient has a chance to really show people what it's like to live with a mental health issue, or to show people the horrors of living as a patient in a psychiatric hospital. If done well, this could be a powerful narrative.
Of course, it could also be done poorly, presenting a caricature of mental health concerns and situations, only adding to the misinformation available. If this happens, not only would it be a disservice to people who live with mental health diagnoses, it would even be a subpar experience for the gamers. From my experience on the therapist side of the couch, so to speak, fact could be a more powerful experience than fiction.
Super Mario Odyssey, Breath of the Wild DLC, and Yoshi
I don't have a Switch, but these look cool. I love the idea of Mario's hat possessing things, although I can't quite say why…
And Yoshi is of course the more adorable little dinosaur. Putting him in a game that is reminiscent of Paper Mario can only yield good things!
Metroid Prime 4
I mean, c'mon. It's a Metroid Prime game.
God of War 4
Because I'm a sucker for a story with a father/son or parent/child relationship in it. The original God of War was a great depiction of a Greek tragedy. This idea was sadly thrown away for the second and third installments of the game, making Kratos a murder machine. So.. now he has a kid, and I'm interested to see how fatherhood has changed him.
Shadow of the Colossus
I own this game on Playstation 3, after they remade it from the Playstation 2 version. It seems like they are remastering it for the current generation. I love this game, but I wonder if dropping another $60 will be worth it for some "improved graphics" (as per my feelings on graphics mentioned above). The PS3 version I have looks fine, in my opinion. But it was great to see them remaking such a classic game, and I'll be watching to see if they have any other surprises in store for us with this one's release.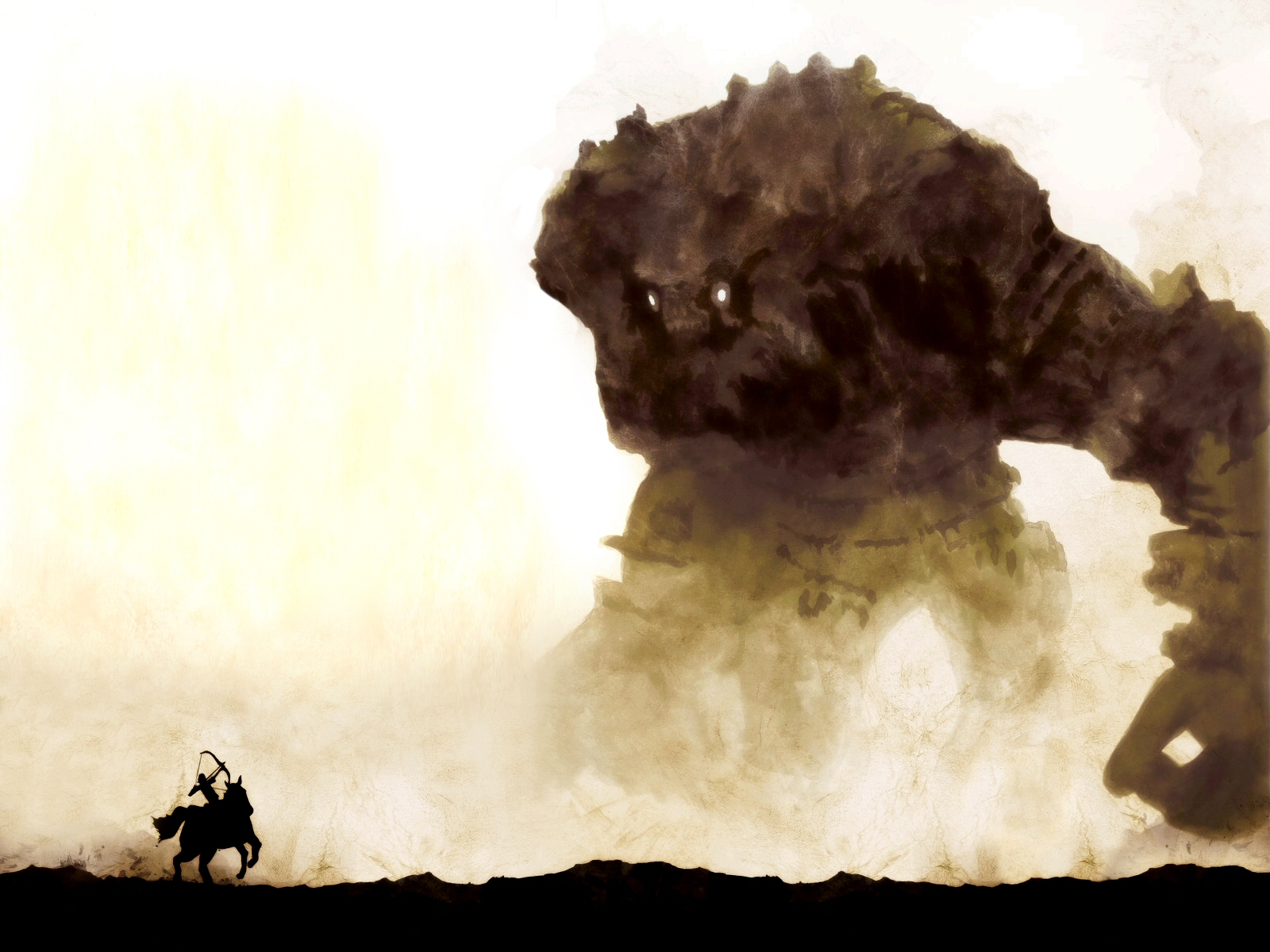 …and, of course…
Anthem
Say what you will about Mass Effect: Andromeda, but BioWare writes solid stories with interesting characters. Even Dragon Age II finds its redemption in its characters and story ideas. he fact that this was mentioned so casually makes me think that they learned (at least a little) from the ultra-hype of Andromeda, and so just wanted to let us know that they haven't disappeared, and that they have more up their sleeves than dragons and space bugs.
Full disclosure, I definitely have brand loyalty to them, so this is a game I will definitely be picking up.
What were your favorite moments of E3? Are there any games that you'll be watching? Any new "must haves"? Let me know in the comments!
Thanks for stopping by, and I'll see you soon!
~ Athena
What's next? You can like, subscribe, and support if you like what you've seen!

– Support us on Patreon, become a revered Aegis of AmbiGaming, and access extra content!
– Say hello on Facebook, Twitter, and even Google+!
– Check out our Let's Plays if you're really adventurous!