A long time ago, I talked a bit about the new, upcoming Nintendo Switch. Afterward, I was talking to a friend of mine, and he rolled his eyes and said something akin to, "Hopefully this one won't be plagued by shortages. It's Nintendo, after all."
It's Nintendo, after all. What struck me as most odd was that I had resignedly agreed with him, even as I halfheartedly tried to tell myself that this time – this time – things would be different.
Fast forward a few months, and it seems like Nintendo shortages are still something enthusiasts need to contend with. But why? Why have stock shortages become something associated with Nintendo? After all, most console releases wind up plagued by shortages for at least a few months. So what makes Nintendo shortages special?
The easiest answer, of course, is that they're just so prevalent any time Nintendo releases a product any product. But you're over at AmbiGaming now, and we don't deal in easy answers.
Before we continue, a caveat: this is not an analysis of the Nintendo business itself, which is sadly not something on which I can educate myself to a satisfactory level using just the internet. For a great analysis of Nintendo's business culture, I highly suggest this article by Aether from Lost to the Aether.
The Understandable and the Not-So-Understandable
Now, I don't have a degree in business, economics, or anything else, but Aether's breakdown of Nintendo's business culture makes sense. After all, Nintendo definitely has "staying power" and seems committed to running a long, well thought-out marathon. But I don't understand where Nintendo shortages fall into that marathon. To be sure, I can forgive console shortages at the time of release. After all, Playstation 4 and the Xbox One had a shortages – as did PS3 and PS2 – for a few months (maybe a year). Comparatively the Wii was hard to come by for over two years.
And Nintendo has a long history of shortages. Way back during the NES era, Zelda II: The Adventure of Link and Super Mario 2 were part of a "chip shortage" (specific to the US, I believe), prompting the show 20/20 to produce a short segment about the video games on prime time television, which was unheard of in the 1980s. More recently, amiibos (amiibii?) were part of a now-infamous shortage, forcing prices to skyrocket as folks clambered to collect their favorite characters. And prices have stayed high, with the more popular figures selling on Amazon for upwards of USD 60.
MatPat from Game Theory had a pretty rosy interpretation as to why Nintendo might intentionally cause shortages, eventually claiming that the (originally) low amiibo prices caused a shortage due to the relationship between supply, cost, and quantity demanded. Basically, if the price of a product is low, more people are going to want to buy it, and they might purchase more than one (there is more quantity of a product demanded). His conclusion is that Nintendo priced the amiibii low so more people would have access to them, even if they had to wait until the initial hysteria wore down.
Okay, so that makes sense in regards to a peripheral like the cute amiibo figurines. But what about things like the NES Classic, priced low and then cancelled before demand was fulfilled? Or the Wii shortages? This theory also begins to fall down when the recent high-priced Switch is added to the mix. Is Nintendo's supply chain really that broken?
I've tried to find more information on this, but the internet clambers all about how Nintendo purposefully causes shortages to get some free publicity.
Unfortunately, I'm almost inclined to believe them, considering some of their released statements and behaviors toward their products.
The Baffling
Let's take the most Nintendo said that the release of the NES Classic, which is fresh in everyone's minds. Nintendo released a statement saying that the Classic was released to draw attention to the Switch. This is – I assume – the reason it didn't hang around for long, but why would advertising the production of a modern version of a beloved console make someone want to purchase a completely different console with an uncertain game lineup? After all, the folks clambering for a Switch weren't really a different crowd from the one clambering for the remake of a console that was released over 30 years ago. And then, apparently surprised yet humbly bragging about how the NES Classic was so popular, Nintendo promised to produce more consoles, right before pulling the plug.
Why? I am willing to entertain the idea that the NES Classic was maybe a "throwaway" project, or even that it was a really dumb marketing move, but, to my eye, if you believe that now, in 2017, Nintendo doesn't know how popular it is, and cannot fathom how unexpectedly yanking the nostalgia rug out from under its fans might leave some people with pretty bad burns, I have a bridge connecting Manhattan and Brooklyn I'd like to sell you.
While a shortage in the early days of Nintendo is understandable, as they could not have known how popular they'd become, Nintendo must know that when they release a product now, game enthusiasts go bananas over the news. Cynically, I'm inclined to think that Nintendo likes the drama; shortages keeps them in the news (for free), and pads out their sales over a longer period of time as people wait for their beloved console to finally be available.
But Athena, I hear you type. Why would people keep buying their products if they are purposefully causing shortages to benefit their quarterly reports?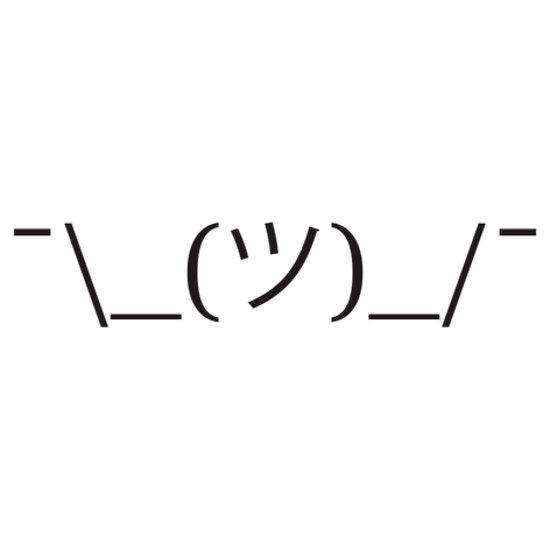 Let's assume for a moment that this is actually what they are doing. If anyone has more insight into Nintendo's head, please let me know in the comments! But, for now, let's proceed like this assessment is true.
If this is truly Nintendo's plan, then the answer to the question of why is that we let Nintendo treat us this way. No matter how long we have to wait, we will wait for our Nintendo product. We will wait for our Switches. We will still open our wallets when a Nintendo product becomes available, even if it's months (or years) after launch. This is a business plan that hasn't failed them, so there is no reason for them to change. We have accepted that shortages are just "Nintendo being Nintendo," and keep buying their products.
The Solution
Honestly, I don't know what the solution is. Nintendo plays their business plan close to the vest, as it were, so without the full story, I can't surmise a way to fix the problem. But with the whispers of a SNES Classic beginning to reach fans' ears, I will be interested to see how Nintendo handles their next sure-to-be-a-hit release.
What do you think? Are people too hard on Nintendo for their shortages? Does Nintendo really not have a handle on their supply chain? What else might be causing these brand-specific shortages? Let me know in the comments!
Thanks for stopping by, and I'll see you soon!
~ Athena
---
What's next? You can like and subscribe if you like what you've seen!
You can also:
– Support us on Patreon, become a revered Aegis of AmbiGaming, and access extra content!
– Say hello on Facebook, Twitter, and even Google+!
– Check out our Let's Plays if you're really adventurous!