We're back with our "Let's Talk About…" series! Check out the previous chats here.
Let's Talk About…: Sonic the Hedgehog's speed
Full disclosure: I didn't own a Sega growing up, but my friend did, so my only exposure to Sonic was in drips and drabs. I know that he's a blue hedgehog with sporty red sneakers, fights a very rotund man, and is supposedly faster than the speed of sound.
I wanted to make a joke here about how he doesn't really move at the speed of sound, but that's an old and tired comment on poor, unsuspecting Sonic. And commenting on the 2006 game also lacks creativity.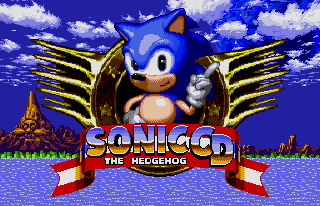 But what I will comment on in just how fast the speed of sound is. The speed of sound clocks in around 340 m/s, or 767 mph (or 1235 km/h). For reference, a passenger jet usually flies around 600 mph (or 965 km/h). So… it's pretty gosh darn fast. When people move at the speed of sound, it's usually in a specially-designed vehicle meant to withstand the speed and pressure, so I can hardly imagine what that would do to a poor hedgehog's body…
Break the Barrier
Very few things travel faster than the speed of sound, and when they do, objects that they pass experience an explosively loud boom called a sonic boom. Hence our blue friend's name, I suppose. Except real sonic booms come bearing deafening roars like explosions, not sporty red sneakers.
If you'd like to experience a sonic boom in a safe environment, borrow Indiana Jones's whip (or any whip, I suppose), and crack it. That crisp noise you hear is a miniature version of a sonic boom. So, funnily enough, whips were the first man-made creations to break the sound barrier.
I've certainly meandered away from Sonic, haven't I? I'm woefully under-educated on our dear Sonic, so tell me…
What is the most important thing to know about the Sonic games? Who's your favorite character? Have I made you think of Sonic cracking a whip now? Let me know in the comments!
Thanks for stopping by, and I'll see you soon!
~ Athena
What's next? You can like, subscribe, and support if you like what you've seen!

– Support us on Patreon, become a revered Aegis of AmbiGaming, and access extra content!
– Say hello on Facebook, Twitter, and even Google+!
– Check out our Let's Plays if you're really adventurous!