We're back with our "Let's Talk About…" series! Check out the previous chats here.
Let's Talk About…: a game not released yet. Maybe… Wolfenstein II: The New Colossus
The Wolfenstein series has never really been part of my color wheel, even though I'm totally okay with the idea of Nazis being punched in the face until they go away forever. And I recently found out that it'll (apparently) have some moral choices, as well. So that's a bonus in my book! Even though it's still not a game I particularly want to play I might still purchase Wolfenstein II: The New Colossus when it's released on October 27, to make a point if nothing else.
Fair warning, there be politics here. And a touch of ranting.
For those of you who haven't been keeping up with the political situation in the United States, I'm really, really jealous there are a whole lot of differing opinions being thrown around, to put it lightly, and certain white supremacy groups, including Neo-Nazis, have felt… erm… empowered as of late.
Now, the cool thing about the United States is that everyone is entitled to their opinions, beliefs, and values, as long as acting on those beliefs doesn't impinge on the rights of another person. This is why hate groups like the Ku Klux Klan can exist and have parades and things, but it's still very illegal for them to, you know, act on their beliefs in certain very illegal ways.
However, what has been striking to me is that these groups have suddenly felt like they can act on their ideas and hurt other people, and will be called "upstanding people" and know that the President is telling the rest of the population to not be so cranky about their hate crimes.
But I digress.
On a totally unrelated topic, Wolfenstein II is a game set in a completely alternate universe where Nazis have taken over the United States and the people who know what the United States actually stands for need to take it back.
But the reason I want to purchase this game is mostly because of the backlash. Our dear Neo-Nazi friends have taken offense at the "libtard" agenda hidden in Wolfenstein II, which unfairly paints the group responsible for sticking 12 million people in an oven and turning it on Nazis as bad people.
What has caused the most stir is an advertisement saying that all Nazis need to "GTFO" (that's literally what the ad says) of the United States.
Gosh darn liberals infiltrating video games with their agendas, amirite? First SJWs ruined Mass Effect: Andromeda because gay people exist, and now they're trying to ruin this game, too? I mean, it's not like this is the eighth game in this series or anything, or that the staple of a Wolfenstein game is killing Nazis.
Which brings me back to my point. While speaking with one's wallet does not fix all the problems, I do generally try to support things I agree with, which is why I saw Wonder Woman three times in theaters even though I rarely go to the movies anymore (well, plus it's a really great movie). So I'll be supporting Wolfenstein II, even if I never play it, just to help ensure that it's a success. Just to send a not-so-subtle message.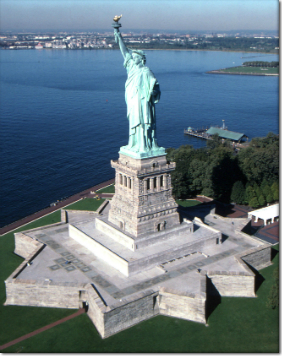 Because in my opinion, if you're a Nazi… yeah, you can GTFO.
Have you ever played a Wolfenstein game? Did you like it? Have I been missing out all these years? Will you be picking up Wolfenstein II? Has its wild political message gone too far? Let me know in the comments!
Thanks for stopping by, and I'll see you soon!
~ Athena
What's next? You can like, subscribe, and support if you like what you've seen!

– Support us on Patreon, become a revered Aegis of AmbiGaming, and access extra content!
– Say hello on Facebook, Twitter, and even Google+!
– Check out our Let's Plays if you're really adventurous!