We're back with our "Let's Talk About…" series! Check out the previous chats here.
Let's Talk About…: your favorite game weapon.
Sorry for the punny title. I didn't want to put "Let's Talk About Guns" in the title and then get a whole bunch of disappointed, angry people here.
Anyway, for those of you who might not know, I really enjoy stealth and ranged weapons. I've always really enjoyed finding a strategic spot and pulling out my favorite…
…for some nice, ranged combat. Imagine my delight when I saw that was the primary weapon in Horizon: Zero Dawn! And it's so powerful, making other bows seem like they shoot spitballs at people.
Even outside of the video game world, I've always wanted to learn archery. Maybe, also, I have relatives who hunt using a crossbow, and they are adamant that that's the only way to hunt, as it gives the animal a chance and, as they say, takes more skill than a gun. I don't know if that's true, but I grew up hearing that and I suppose it stuck. For my own interpretation, it does take quite a bit of skill, and I'm always so impressed by people who have that control. Lucky for me I can at least pretend on a screen, right?
If we need to be in a post-industrial time period, well obviously I'd go with the post-industrial version of a longbow…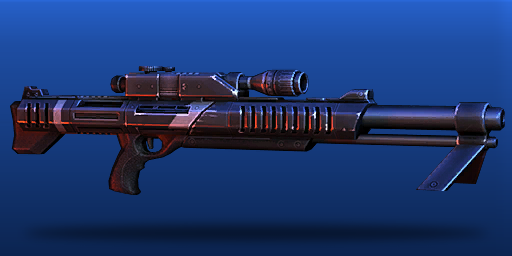 I'm of course not above running in with a sword/handgun/other close range weapon when I have to, but the ranged weapons give me time to think and plan out my strategy all from a safe distance. My best friend is brute-force melee all day, so it makes for some interesting conversations, especially when she and I were playing through the Dragon Age and Mass Effect series…
What about you? Do you have a preferred weapon/fighting style? Let me know in the comments!
Thanks for stopping by, and I'll see you soon!
~ Athena
What's next? You can like, subscribe, and support if you like what you've seen!

– Support us on Patreon, become a revered Aegis of AmbiGaming, and access extra content!
– Say hello on Facebook, Twitter, and even Google+!
– Check out our Let's Plays if you're really adventurous!