Happy 2018! I hope you all had a wonderful holiday season or a wonderful last few weeks of December, and have sufficiently rung in the new year with family or friends or champagne or sleeping in or whatever type of celebration makes you happiest!
I'm very excited for this year, because here at AmbiGaming it's the Year of the RPG!
Yes, I'm finally able to announce that RPG project I've been hinting at, and give you the full details of what will be happening over here on this corner of the internet.
I actually was inspired by Game Informer's recent list of "Top 100 RPGs of All Time" article, which got me thinking about how many RPGs are out there,and how many nod, on one way to another, to other games. Of course, none of these games would exist without the original, Dungeons & Dragons, but until I can run a campaign by myself with only me, there's not much I can do with that game.
But video games? That one I can handle.
In fact, it's going to be so awesome one person won't be able to handle it alone, so I'm very excited to welcome BadgersAndBowties back as we traverse the many landscapes of RPGs this year!!!
The Year of the RPG will entail us playing a series of RPGs and talking about them in some unique ways, sometimes more informally than others, throughout the year. So let's break it down.
The Games
We've ambitiously chosen eight RPGs for this year, because go big or go home, right? This will give us a little over five weeks to get through each game, which I think is reasonable, considering we've both beasted through games before, and I set a personal record for completing Dragon Age: Origins in about three days (no, I don't want to talk about that. Nothing to see here…).
Anyway, the games are:
8. Chrono Trigger (PS1 port)
7. The Elder Scrolls V: Skyrim (PS3/Switch)
6. Kingdom Come: Deliverance (PS4 – releases in February)
5. Baldur's Gate (PC)
4. The Witcher 3: Wild Hunt (PS4)
3. Star Wars: Knights of the Old Republic (PC)
2. Fallout 3 (PS3)
1. Horizon: Zero Dawn (PS4)
As you can see, some of these are more traditionally-RPG-ish than others. You may also notice that games like the entire Mass Effect and Dragon Age series are not represented, which I did on purpose. This list originally contained about five BioWare games, and I decided that I just couldn't do that to you guys (yet).
These games were chosen based on a few criteria: first, they needed to have a designation of RPG somewhere in their description. They also needed to appear to have some sort of morality system/tracking in place (although it doesn't need to be overt), and of course have the typical RPG fare of talking to NPCs for story/side missions, crafting or leveling items, and – I admit – most of them were listed on at least one or two "Best RPG" lists (except Kingdom Come, which just looks too intriguing to pass up).
The Posts
It wouldn't be a "Year of the RPG" without posts about RPGs, right? I think I have everything planned out, but since I've never done this before it might change as time goes on. But for now, there will be three types of post for each game:
Character profile/Game introduction – This will be at the start of the game. Both BadgersAndBowties and I will be creating unique characters to play as, randomizing characteristics like personalities, classes, and playstyles to keep things interesting. So you might see me trying to brute-force melee my way through a game while BadgersAndBowties hides in a bush and shoots arrows.

This is to keep the "role playing" aspect interesting, and give us both a chance to not always play as the same type of characters

.

Letters – Here's the twist. Our characters will be bumbling through these games for the first time, and sometimes they might need someone to talk to. So you might see the characters writing in to talk about their adventures to your favorite resident therapist/Goddess of Wisdom (yes, I give in *waves white flag*). And, of course, any letters submitted need to be answered… If you like

Diagnosing Bad

, you won't want to miss the shenanigans BadgersAndBowties and I will be getting up to!

The Interesting Case of… – I think  you all are familiar with these, but of course each game will get a review and a discussion of its themes!
The Side Missions
Of course, this isn't to say that all other posts will stop. The Monday discussion posts will still happen, as will Spirits 'n' Sprites (temporarily) until I run out of inspiration or alcohol. And of course, when I'm not talking about RPGs I'll be continuing to post on various gaming topics on Wednesdays as per usual, so be on the lookout for articles about microtransactions, accessibility, GamerGate, and more in the coming months!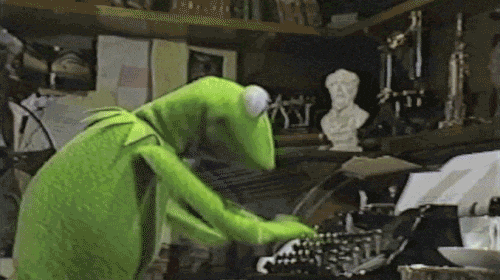 And, hey, if I'm a very efficient gamer I might sneak in a few other games, too. You never know!
Select Your Party
As anyone who has played an RPG knows, companions make the journey more fun, more exciting, and, really, more worthwhile. So, if you saw some games on this list that you think you want to play, join in on the fun! I'd love for this to be an even greater collaborative effort!
There are a few ways to play:
The Way of the Adventurer – If you want to join us on the full adventure, we'd love to have you along! Leave a comment (or email me) and let me know! As you play the game, you can "write in" about your experiences and let us all know what your character is up to. Of course, writing letters isn't everyone's style, so if you prefer writing first-impression posts, that's always fun, too. I only ask that in whatever you decide to write, you mention that it's part of AmbiGaming's Year of the RPG project.
The Way of the Companion – If you want to jump in and out as games pique your interest, that's great, too! Let me know what games you're interested in playing so I can keep you up to date about when it'll come up in the calendar. Otherwise, similar thoughts apply as above in regards to posting.
The Way of the Mapmaker- If you have an RPG or two (or five) that you've been meaning to play, and you just haven't gotten around to it/them yet, this is your opportunity to do so! Be part of the Year of the RPG by picking the games you want to play and writing me letters about them to make this Year the biggest, best, and most role-playing-est year it can be! Let me know what you're playing, though, so I can link back to you, as well 🙂
I realize that every site has its own flow, so above all I would like for you to post in a way that would make sense for your blog. Again, I only ask that you mention it's part of the Year of the RPG.
Press 'X' to Confirm
And with that, AmbiGaming declares the start of the Year of the RPG! I'm so very excited to play through these games alongside BadgersAndBowties, and hope you'll join us on this adventure, even if it's by dropping by and leaving kind words of encouragement.
Do you have exciting gaming plans for 2018? Will you be joining the RPG adventure, or do you have your own quests planned? Let me know in the comments!
Thanks for stopping by, and I'll see you soon!
~ Athena
What's next? You can like, subscribe, and support if you like what you've seen!
– Support us on Patreon, become a revered Aegis of AmbiGaming, and access extra content!
– Say hello on Facebook, Twitter, and even Google+!
– Check out our Let's Plays if you're really adventurous!