There was recently a sale at a certain game store, specifically for a certain "level" of membership. I happened to go, just to see what I could see. Moreso than the sale, what caught my attention was the various promotions for upcoming games. Perusing the shelves a little more, I saw some fairly popular games on sale, others not. Some came bundled with things, other did not. I checked online, and there was a similar quagmire of choices: pre-orders, bonuses, different editions of the same game… It all reminded me of an experience I had a few months ago.
A Story
A few months ago, I went into a GameStop just to wander around and see the shiny games that I wasn't going to buy. They had the used games, the new games, the "coming soon" posters, and the best-sellers. And then I saw it.
Assassin's Creed Origins. It's a game that is on my to-play list, but one I was waiting on because, well, AC isn't a series I've gotten into and I can't afford to pay $60 for a game. But there it was, a cool 20USD for a new copy of an otherwise-60USD game.
I remember taking it to the counter and asking the guy what was wrong with the game. It wasn't particularly tactful, as he looked confused and said that nothing was wrong with it because it was new, but when I asked about the price he shared a look with his coworker and said, "Oh, no, it's just a sale."
Well. Okay. Cool. New copies won't be down to $20 for a while, so I purchased it. I couldn't remember seeing a promotion like this advertised, but who am I to argue with new games being sold for a third of their usual price so soon after release?
This particular GameStop is in the mall near me, so when I went back to the mall a few days later, I did a little window shopping, and lo and behold, the sale had finished, apparently the previous day. I had just squeaked in and gotten my game at a third of the price it was tagged at now! What a steal! Go me!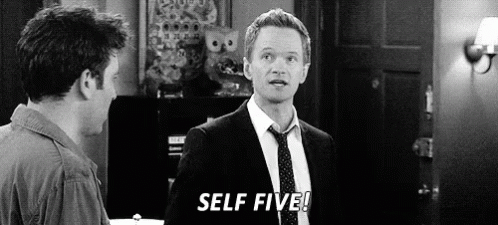 Remember when I talked about the special membership day? Well, I can tell you that when I was there looking at the games, I remembered this incident. Would this or that game go on some ultra sale not associated with the membership? Could I get it cheaper online? With a name like Athena, I'm sort of interested in Assassin's Creed Odyssey… I wonder if the extra-special content is really worth it….
At this point, I chuckled to myself and left the store, but even I, with my amazing knowledge of psychology (har har), couldn't help but hum along to the tune that the games industry has set up to manipulate consumers. I didn't quite play their game the way they'd have liked me to, but I did open the box and peek inside.
So, what does this mean for you, and why does it matter anyway?
The Game of Buying
Buying a product is such a process, isn't it? Let not take into account shortages (either real or purposefully created) in order to create a sense of rarity and, therefore, urgency for purchasing and a willingness to pay more for the perceived "rare" product. But it's a process, and there are people who are paid good money to study what makes people buy, how they buy, and how to influence what they buy. And we all fall for it, at various points.
Let's talk about the psychology behind buying.
We've all done it: we've gone to an online store for a product, and, upon finding it, go down into the reviews section to see what other people have said about it. This seems like a no-brainer, doesn't it? But companies don't have to list reviews. Catalogues don't do it. Stores don't do it. But online shops do, and it's a good business tactic. Not only are people often looking for real-world feedback on an unfamiliar product, but we are also subconsciously seeing if the product is "accepted" by the group. Humans are primarily social animals, and so seeing that a lot of people think that the product is good makes it something worthwhile in our minds.
Getting reviews out and having people talking (hopefully favorably) about a product is a great way to increase sales, and makes it that much more likely a person will check the product out to begin with.
I'm Wishing…
This sets off another part of buying: the intention. Humans do not like where there are inconsistencies between an intention and the action. For instance, if you say that you are going to do something, your brain will not be happy if you don't do it. The same goes for buying: saying – even to yourself – that a particular product is of interest to you and might be something you want to purchase sets off a chain reaction where you will continue wanting to purchase the product until you do (most likely) or you completely change your mind (a little harder, but also possible). This closes the open-ended scenario you've created for yourself. This is where things like wishlists and pre-orders come in to play (which we'll talk about a little later).
Of course, this doesn't mean that people want to be taken for a ride. One committed to purchasing something, people will go out of their way to rationalize their idea (or their purchase), but they will also become more wary of and more interested in sales.
After all, this is the time for the buyer to prove that they know how to "play the game" and get a good deal for this thing that will keep them with the crowd, current, or within the parameters of the other desirable outcome of owning the product. Feeling like they are finding a good deal is even more important to people than being given a good deal. Don't believe me? Just ask JCPenney.
Because if we're going to talk about buying, then we need to talk about sales.
Get It While Supplies Last
If there is one thing that people don't like, it's feeling like they have missed an opportunity that they could have benefitted from. Even if it's an opportunity that they would not otherwise want to engage with, the thought of losing the opportunity makes the Thing much more desirable. Saying a product is available "For a limited time" gets people buying; think of pumpkin spice-flavored everything in the fall, and, if you are a fast food aficionado, the rarity of Shamrock Shakes makes them taste better, even though – to me – there is nothing too special about them. But you have to get one before they go off the menu for a whole 'nother year.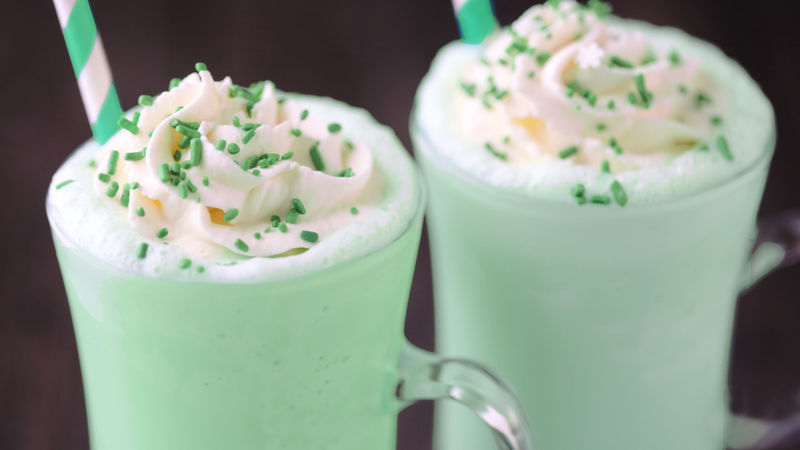 And people get irrational about sales, to the point of eschewing perfectly good deals because they don't feel like they are "beating" the system or "finding a good deal." JCPenney, a department store in the USA, found this out the hard way. A few years ago, JCPenney implemented a "Fair and Square" business policy, and the company did away with coupons and sales. Customers would always get the lowest prices that were still fair, and the sneaky pricing of, say, $11.99 was changed to $12.00. That sounds nice, doesn't it? Fair and square
Except consumers hated it. In a few short months JCPenney had removed the "Fair and Square" campaign and returned to sales and coupons. What went wrong? Customers never felt like they were getting a deal, even though they were paying the same "sale" price every day. They never felt like they were finding a bargain before it was too late. Customers didn't feel like they were beating a game, because there was no game being played. And sales plummeted.
People buy with their emotions (notice I said emotions, not impulsivity), and JCPenney's failed the feelings test.
Feelin' It
Which leads to another point: if if we're talking about emotions, buying, and sales, we need to talk about rationalizing. We've heard of buyer's remorse, which is when someone makes a purchase and then later regrets it. But, faced with having to make a return and admit that the decision wasn't a good one (creating that bad cognitive dissonance between intention of purchasing and action of returning), or perhaps faced with not having the means to return the product, the brain will twist this way and that to help you rationalize your purchase. It was a good idea, after all. You would have bought it, anyway. You did the best you could with the information you had. It's only a few dollars. And so forth.
But this isn't the only rationalization that occurs. These feelings of wanting a product and wanting a good deal so we don't feel taken set up the strange cycle we talked about before, in which people are both more wary of and more interested in sales all at the same time.
People want the best deals to feel good about themselves, decrease the risk of paying a high price for product that they might not like (and thus decreasing the negative buyer's remorse effects), and to know that they overall played this consumer game well. And this is where the gaming industry goes off the rails and makes purchasing games one of the more confusing transactions gamers need to navigate.
The Cost of Playing
Let's say you are a modern gamer reading this blog. You know that gaming is social in nature, even if the game is single-player. There are forums to post on and read from. There are blogs to enjoy. There is social media to partake in. You also know that gaming is an expensive hobby. And immediately two of the most important parts of buying – the community and the cost – come into conflict with each other. And the gaming industry takes advantage.
Let's take a look at what Assassin's Creed: Odyssey is doing, since it releases tomorrow (October 4).
Offers pre-order bonuses




This makes the person want to purchase for a few reasons, including not missing out on the extra content, reducing the chance of cognitive dissonance between saying you are going to purchase and actually purchasing, and – as a new game – promises social relevance.

Offers a number of tiered entries




Do you really just want the "standard" edition when the Deluxe Edition contains more missions and gear? What about the Ultimate Edition, that contains even more. No, you really want the Gold Edition, which has the entire gaming experience (at least until

DLC 

comes out

. And for you collectors, there is also a Gold Steelbook Edition. And If you preorder, you get a couple dollars off your purchase price if you buy through Vendor A, but you might get a preorder bonus through Vendor B. Or you can wait until the price comes down, but then the game might not be the "latest" game and your friends will have moved on.

It is a game entry in a long series, and is being released in modern gaming times amid modern gaming practices.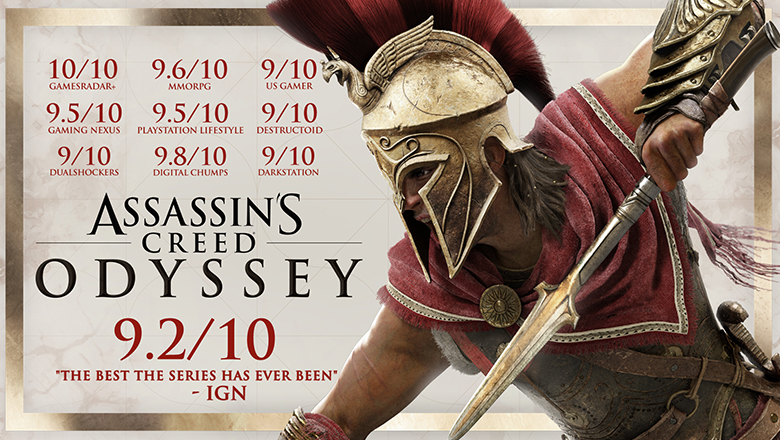 So we have a few questions to answer:
Do we pre-order to get the extra goodies only available when we commit? Do we spring for the standard version and make peace with "missing out"? Do we wait for the inevitable Game of the Year Edition that will come with its own surprises and probably include any DLC that has been released? Do we wait for a Steam sale? A Playstation sale? A game shop sale?
Is pre-ordering going to get you the most "bang for your buck" so you can play the game around the same time as your friends, while still fulfilling the "good deal" desire of your brain? Which one might offer the best price? Where is our balance between our wallet and our psychology? When is the social or emotional consequence "worth" the money? And where can we go to manipulate the money end of the scales to make the consequences optimally "worth it"?
To be sure, there are gamers who are so financially constricted (like yours truly) that pre-ordering is not really a thing that happens. I rarely play games the year they are released. That decision is often made for me. The rich can buy the games no matter their price. But it's the folks in the middle that consistently must do this mental math to decide if there is a good enough balance between game purchase and consequence.
To say that another way, you are deciding if shelling out the money for a game you might not play right away/knowing there might be a sale before you play it but there might not be/any social implications will be worth the consequence of acquiring the game and it's extra goodies right now. Whatever you decide will dictate whether you get the game or not.*
No Easy Answers
Everyone who reads this will have a technique they use, and I've noticed that more and more gamers go with the "I buy it when it's on sale later" or "If it's a series I like, I'll consider it, but pre-ordering is a no-no" or what-have-you. And the fact that this is happening (and, in my eye, the fact that AC Odyssey is being so ham-handed with its versions) shows that gamers are finding new ways to "beat" the system, potentially by adjusting their values in order to better suit the need to feel in control and to take best advantage of deals that we know are coming.
What do you think? Are you ever tempted by pre-sales? Do you feel left out when content is available to other people but not to you? What is your tried-and-true method for navigating games sales? Let me know in the comments!
Thanks for stopping by, and I'll see you soon!
~Athena
Do you like what you've read? Become a revered Aegis of AmbiGaming and show your support for small creators and for video games as a serious, viable, and relevant medium!