Dear BioWare,
Are you there? It's me, Athena. I know it's been awhile since we chatted, but you are often on my mind and I always look forward to the time we can spend together. Last time we talked, I had a few things on my mind about my favorite series of games, your Dragon Age series.
Well, it's N7 day, so today I thought I'd write to you about my other favorite series, Mass Effect.
As you know, I am one of the few internet people who has publicly admitted to enjoying Mass Effect: Andromeda (okay, there are a lot of us, don't worry), and as a BioWare fan I am still tentatively hopeful for Anthem but not head-over-heels in love with the idea of a primarily multi-player game. It hurts my heart to think that you are moving in this direction, either by your own auspices or due to the interference of EA.
But I was talking about Mass Effect.
It's not a secret that I write about Mass Effect a lot, although you might be interested to know that the times I write about Mass Effect or Dragon Age wind up being some of the posts that are most likely to be read months after I post them. So, I like to think that I'm on the right track with the things I say about your games. With that in mind, let's talk about Mass Effect: Andromeda, since so many people seem to not want to do that.
Oh, we can all wax poetic on the similarities and differences between the original trilogy and this most recent installment. We can pull out and discuss all sorts of details about the games, about how they handle racism, to why the endings to Mass Effect 3 aren't bad and the catalyst is actually right, to re-hashing the Indoctrination Theory that still floats around the internet.
Don't get me wrong. I really like Mass Effect: Andromeda. I think it has a really interesting story, and I loved that we got to see the beginnings of a hero, as if we were to play through the "military history" that we choose for Shepard at the beginning of the original Mass Effect. Seeing the mission that the young Pathfinder cut his/her teeth on was not only an interesting perspective by itself, but also gave a little more perspective into Shepard, who was already a hero when the first game began.
The characters were wonderful, and I was so happy to see BioWare's talents still shining in this department. I can honestly say there wasn't a character that I was displeased with. They all had their quirks, their depth, and their reasons for being the way they were. Their arcs were satisfying, and some of my favorite parts of the game were getting to know the crew.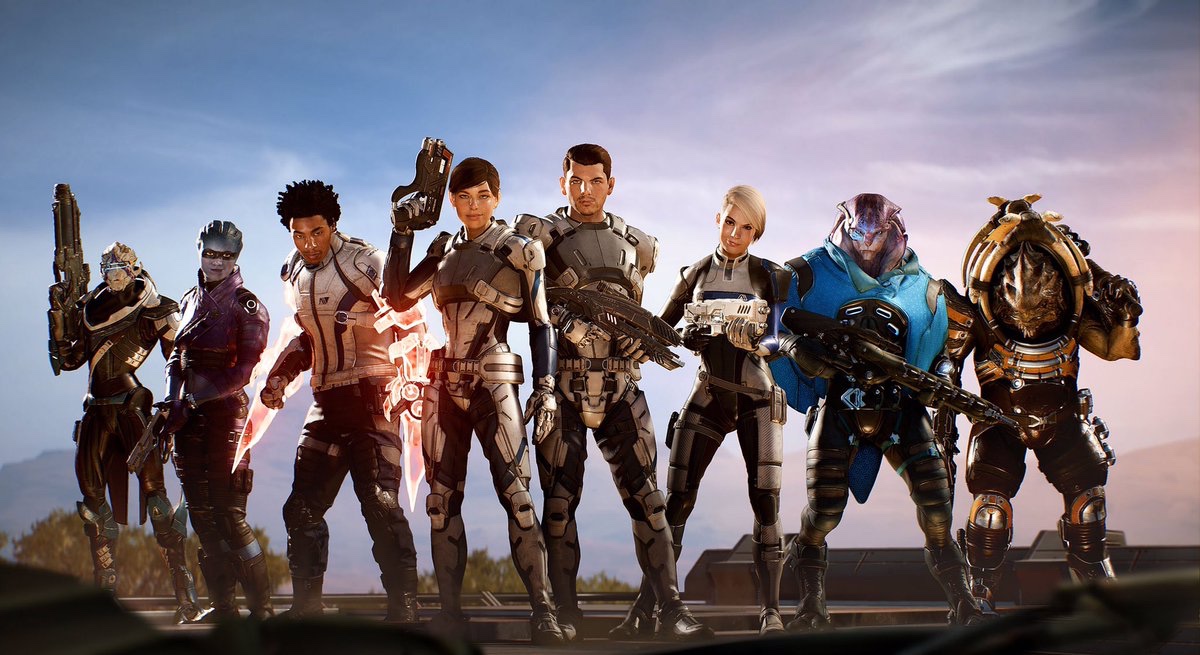 I enjoyed the game so much that I don't want to talk about what might have gone wrong at launch anymore. Nope. Mass Effect: Andromeda was a solid game in the series. With that in mind, I am excited to see how you build on it and improve on the formula, just like you did between Mass Effect and Mass Effect 2. To that end, I would like to suggest a few reasons for continuing the Andromeda story, at least for one more game, and offer a few ideas for how said game might look.
The Kett Cliffhanger and The Angara Legacy
I won't lie; it felt really good to defeat the Archon, after he ruined humanity's arrival in Andromeda, resulting in the death of Ryder's father, putting his/her sibling into a coma, and the countless other losses of life of human and non-human folks. This doesn't even take into account the "exaltation" of other species, which always had a slight whiff of ethnic cleansing about it. Yeah, it felt good when he was gone. But he was just one kett in charge of just one section of the galaxy, and to judge from transmissions, he had gone off the rails a bit toward the end.
But either way, the kett as a whole hadn't appeared to be defeated, and there seemed to be a higher-ranking kett official who stormed off the scene at the end of the game. What was that all about? Would the kett return? Would they still be as warlike? Would they exalt a quarian, learn about the geth, and wind up creating giant sentient robots bent on destroying all organic life every 50,000 years? What happens next with the kett??
Likewise, you introduced some interesting ideas with the angara. They appeared to be a race that was very obviously created, and as Jaal so intelligently questions, were they made with a purpose in mind? Who were the Jardaan? To judge from the vaults, they had similar physical abilities as humans, and their language was reminiscent of the angara, but then they set off the scourge and vanished. Why? Who? Will they be back? Were they god-like like the leviathans in the Milky Way, or were they simply an advanced species? And how to the angara fit into all this? Were they made for a purpose?
Who Started It, and Will History Repeat Itself?
This seems like the most obvious question: what happens with the humans and the other Milky Way species? After such a rocky start, do they settle in peacefully, or do they wind up acting like every other "explorer" that settled in a new land by exploiting the resources and ultimately decimating the native people?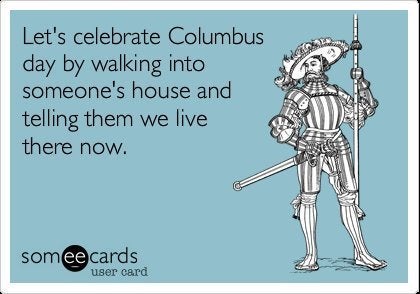 And there are hints about who started the Andromeda Initiative, and why, but whose idea was it, really? And why did they murder Jien Garson?
Will the Quarians Ever Arrive? What about Liam's Car?
Okay, yeah, Liam's car was a bit of a throwaway question, but seriously… I know you answered this in a book, but can we talk about the quarians? Can you throw your fans a bone for this one? Please don't leave us hanging with this!
Moving Forward
If I could make a few further requests about what might be nice to see in future games, as well… I'd suggest a few of the things I touched on here: reset the map size, put in combat adjustments for squadmates like Dragon Age: Origins had for party members, and keep up the great party banter that BioWare games are known for. But a few things in particular I might wish for in a future Andromeda game would be:
More Politicking on the Nexus
I loved the intrigue in Orlais in Dragon Age: Inquisition, and would love to see a little more politicking occur. As the Pathfinder, it would be well within his/her responsibilities to continue paving the way for the other Milky Way species, along with the other Pathfinders. I'm not sure "intrigue" is the way to go, but having to balance so many needs might be an interesting twist to the game.

A Slight Change to the Dialogue Wheel
I liked what you did in Andromeda insofar as you could turn off the tones of voice. It was a step back to the lists of dialogue choices that had no indication as to tone or intention. I'd like to see this go back to what we had in, say, Dragon Age: Origins, when we knew exactly what our character was going to say, even if we couldn't quite predict how they were going to say it. And maybe don't have the exact same number of lines each time so it doesn't become "always pick option two for (fill in the blank) tone." I want to really think about how my character would respond.
The Ninjamance
A silly thing, but I really dislike that romances are built by selecting the dialogue with the little heart next to it. I thought it was nice that Ryder had to become friends with Jaal before trying to enter a romance, but… as much as it broke my heart to break Alistair's heart, I did appreciate the ninjamance. After all, it happens sometimes in real life, too, doesn't it?

Poor Alistair… My Warden only had eyes for Leliana…

Adjust How Romance Scenes Play
I have often said that there should be sexy time for all or sexy time for none, but I disagree with myself now. I think having scenes that make sense for each character is best. For instance, Suvi does not seem like the type to jump into bed with anyone. I was a little sad that PeeBee's animations were the same for a male or female Ryder (sigh), but I think staying in character is most important.


However….

I'd love if you added a "skip" option to the sex scenes. There are gamers out there who would prefer not having to watch that. You are so inclusive in your games, let's be respectful of the folks who don't want the sex part of a romance.

Disagreeing Party Members
I can't help it. I love when there is a little friction between party members… not the point of loathing each other, but just enough that interacting becomes a puzzle. Where is Mass Effect's Morrigan or Vivienne? I suppose Jack and Miranda's relationship could fill that role in the original trilogy but I would love to see this continue!
Final Personal Thoughts
If I may fangirl for a moment: BioWare, you have devoted fans, and you know this. More frighteningly, so does EA. The Mass Effect series is full of so many wonderful characters, stories, adventures, and memories that we all want to see it succeed. Do you know what I think will make continue to succeed more than anything else?
Love the games.
Don't be blinded by what everyone else is doing. Be uniquely BioWare, the developers that gamers fell in love with. Be like the N7 operatives, who aren't blinded by fame or fortune, but just work hard to do the right thing. Be a Pathfinder and forge the direction for the industry like you once did. Help us find a new home in Andromeda.
What do you think? What are you favorite Mass Effect memories? Would you like to see another Andromeda game, or no? Do you think gamers have a place in asking developers for things they'd like in a game? Let me know in the comments!
Thanks for stopping by, and I'll see you soon!
~Athena
Do you like what you've read? Become a revered Aegis of AmbiGaming and show your support for small creators and for video games as a serious, viable, and relevant medium!