We're back with our "thinking about thinking" series! If you're interested in our previous deep thoughts, check out the Metacognition series.  Join us for some deep thoughts (and maybe the occasional not-so-deep thought) about gaming. If you find one you'd like to answer, you can either comment below or write a post and share the link so we can all read your fantastic thoughts!
What is an in-game achievement you are proud of?
Honestly, I'm really proud of the platinum trophy I received for Hellblade: Senua's Sacrifice. It took two playthroughs to do it, and had I been a little braver the first time around I'd have gotten it on my first go, but it was a game worth playing a second time, so all in all it was well worth it.
I haven't ever platinum'd a game before, so it was pretty exciting to see that little trophy pop up!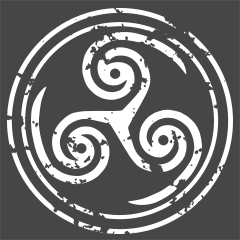 I've been thinking about why I am so proud of that accomplishment over any other more substantial – or at least substantial within the context of the story – accomplishments, and I think I've figured out why. I think because, for me, that trophy means that I cared about the story (and Senua) enough to really explore the entire game world. It was an experience worth repeating, and worth repeating in a much more detail-oriented fashion.
I might not ever get another platinum trophy (although I'm trying to slowly work my way through and get one for Dragon Age: Origins because it seems silly I don't have it already), but I think the other pride-inducing reason I like my Hellblade platinum is that it was something I'd never done before, and it's always nice to accomplish something new, isn't it?
What is an in-game achievement you are proud of? Is it mission-based? Story-based? Trophy-based? Let me know in the comments!
Thanks for stopping by, and I'll see you soon!
~Athena
Do you like what you've read? Become a revered Aegis of AmbiGaming and show your support for small creators and for video games as a serious, viable, and relevant medium!