Everything else gets a sequel, why not Year of the RPG?
That's right, friends. I had so much fun with Year of the RPG that I'm doing it again this year, but with a few tweaks based on what I've learned. For those of you who don't remember, I deemed 2018 to be Year of the RPG here, and invited other folks to play along with me in a very loose adventuring party of sorts. I had a list of eight RPGs (most of which I got through or at least played), and was going to play through all of them before the end of the year.
None of it went exactly according to plan. I had a loose idea of how people could collaborate, but because I didn't want to be a task-master I decided to be very hands-off with how people would participate; I was well aware that playing eight RPGs in a year is a tall order, and didn't want to force other people to do that if they didn't want to.
Secondly, around a third of the way through the year my caseload at work doubled, and then continued to grow, which meant I had less time spent at home waiting for, well, my caseload to grow. After that, I had some medical issues, and after that my depression came back with a vengeance.
All in all, of the eight announced games, the final tally is as follows:
Chrono Trigger – completed and discussed
The Elder Scrolls V: Skyrim – completed and discussed
Kingdom Come: Deliverance – abandoned due to first-person sickness, but

discussed

anyway
Baldur's Gate – completed and discussed
The Witcher 3: Wild Hunt – started and paused, due to aggravation
Star Wars: Knights of the Old Republic – in progress
Fallout 3 – not started
Horizon: Zero Dawn – not started
That's over 300 hours of RPG gaming completed, and four games totally off my to-play list, and I'm pretty pleased with myself for that.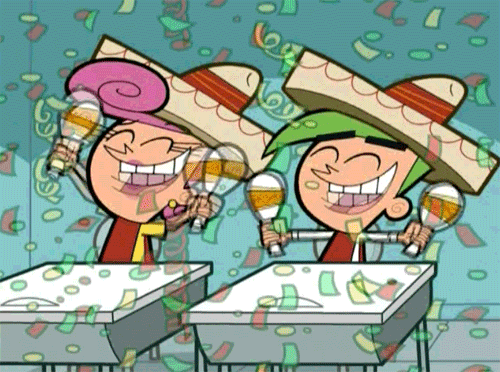 This year, as my work schedule is still in flux, I am going to instead shape The Two Years into something a little more nebulous, and aim to play at least four RPGs in their entirety, in order to match last year's progress. I have a list of considerations that I'm still hashing out, but even so, I figure if I can play through four more RPGs in a year, and maybe even eke in a fifth, that is nothing to sneeze at.
While this list is subject to change (read: will probably definitely most likely evolve as the year goes on), games up for consideration are:
Pillars of Eternity
Final Fantasy XIII
Knights of the Old Republic (finish)
Witcher 3 (finish)
Horizon: Zero Dawn
Fable
Like I said, as of right now this is the list I'm thinking of pulling from, but all games are subject to change as the year progresses.
Oh, and I may be replaying all of the Dragon Age games for a project I'm working on, so there is that, too…. But those are RPGs, so I figure they count, too, right?
Anyway, I am super excited for Year of the RPG: The Two Years, and I hope you are too!
Which RPG should I play first? Do you (gulp) have any recommendations for me? Do you think I'm crazy for doing this again? Let me know in the comments!
Thanks for stopping by, and I'll see you soon!
~Athena
Do you like what you've read? Become a revered Aegis of AmbiGaming and show your support for small creators and for video games as a serious, viable, and relevant medium!