We're back with our month-long Mass Effect challenge! For previous days, click here.
Mass Effect Month, Day 4: Do you play as paragon or renegade?
I actually really didn't like the binary morality system in Mass Effect. I mean, I didn't hate it, because you could mix and match your decisions, but in order to unlock the best toys it did seem like you needed to pick one side or another.
As far as binary morality systems go, though, Mass Effect's is great. Off the top of my head, I'm thinking of the one from Dragon Age II, which was really interesting because you could have a full "rivalry" with someone, and yet they would still respect you, which I thought was a fantastic take on the complexity of interpersonal relationships.
…how did I wind up talking about Dragon Age??
Anyway, in Mass Effect there is the opportunity to not always be "good" or "bad." I never found myself feeling pressured to act one way or another, because, well…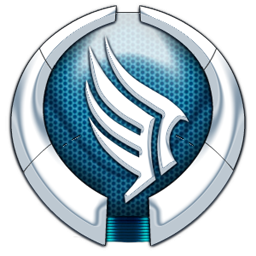 Is anyone really surprised that I tend toward "let's see if we can work it out for everyone?"
Yes, I tend toward paragon, but I do have my moments of taking the middle of the road, and sometimes you really do just want to punch a reporter in the face.
And the Mass Effect series gives you that option to really role-play, not taking away "paragon" or "renegade" points for choosing to walk on the other side of the line briefly, and also providing enough opportunities that you can stray from your path and still be able to max out whatever side you're trying to fill.
Oh, I should note that I played as a paragon, except for the ending, in which I took the red/renegade/get the job done option.
Also, renegade doesn't mean "bad," even if Shepard's renegade options became increasingly rude as the series progressed.
Having said all that, I really like how Mass Effect: Andromeda built on the morality system, utilizing the "tone of voice" that Dragon Age: Inquisition introduced. I especially like that you can turn off the markers if you want to go back to that old-school feel of not really knowing what type of tone your character is going to take with the NPC, which I jumped all over the moment I realized that was an option. But I digress (again)…
But what about you? Is your canon run paragon or renegade, or a mixture of both? Did you like the morality system? How does it compare to the one in Andromeda? Let me know in the comments!
I should go,
~ Athena
What's next? You can like, subscribe, and support if you like what you've seen!
– Support us on Patreon become a revered Aegis of AmbiGaming, and access extra content!
– Say hello on Facebook, Twitter, and even Google+!
– Check out our Let's Plays if you're really adventurous!