We're back with our month-long Mass Effect challenge! For previous days, click here.
Mass Effect Month, Day 25: What is your opinion on the quarian/geth conflict?
Gee, can you tell I have some time off from work? First I'm pondering the genophage and now I'm wondering about the issues between the quarians and geth.
A few days ago, I posed a question about whether or not artificial intelligence should be unshackled. My conclusion (which sparked some interesting discussions in the comments) was that we, as a species, are far too primitive to be able to design an artificial intelligence responsibly enough to then unleash it on ourselves. The quarian/geth conflict is a great example of these shortcomings that we, too, possess.
The quarians originally build the geth to be servants and perform manual labor. The entire conflict began when one of the geth questioned, "Does this unit have a soul?" Of course, as it's pointed out later, the very fact that the question was asked pointed to the answer "yes," but the quarians, unable to fully comprehend that these creations were no longer dumb, unthinking machines, sought to destroy them. Of course, one could be generous and say that they tried to destroy the geth because the Council had strict bans on artificial intelligence (AI) and the geth's question indicated that it was, in fact, a self-aware AI, rather than out of fear of "robot overlords."
Regardless of the reason, the quarians mishandled the situation, winding up losing the very home they sought to save. Neither side was willing to cross lines and offer peace, and so the conflict continued, even to when some geth broke away from the collective to follow the Reapers.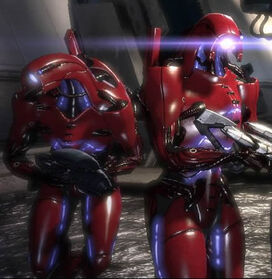 But, for me, the most interesting part of any conflict (other than how it begins) is how it ends. I'm always amazed to see how vindictive players become over this issue, with some choosing to destroy the quarian civilization in vengeance for their past mistakes. To me, that speaks volumes to our ability to create AI. If we cannot practice forgiveness during an imaginary conflict, how can we expect to "program" an AI to act morally? The quarian/geth conflict is then much less about what is happening in the game, and much more about how we might handle a similar situation.
I think the best course of action is to broker peace. Any end to a conflict is a time for idealistic thinking and a time for acting in the best way you possibly can, not for revenge and anger.
So, my opinion on the quarian/geth conflict is that, while it was an incredibly unfortunate event that went on for far too long, its conclusion presents many opportunities for both species to move forward together peacefully, in defiance of their own misunderstandings, and… well… in defiance of what the Reapers might have you believe about synthetic and organic relationships.
What do you think? Does the quarian/geth conflict teach us about ourselves, or is it simply a time for us to exact revenge for mistakes made centuries prior? Is this the Reaper conflict in a microcosm? What is your opinion on the conflict in general? Let me know in the comments!
I should go,
Athena
What's next? You can like, subscribe, and support if you like what you've seen!

– Support us on Patreon, become a revered Aegis of AmbiGaming, and access extra content!
– Say hello on Facebook, Twitter, and even Google+!
– Check out our Let's Plays if you're really adventurous!