We're back with our month-long Mass Effect challenge! For previous days, click here.
Mass Effect Month, Day 12: Should AI be unshackled?
Well, this challenge just went from light and fun to deep and serious, didn't it?
For the uninitiated, shackled artificial intelligence is, in theory, required to follow Isaac Asimov's Three Laws of Robotics:
A robot may not injure a human being or, by inaction, allow a human being to come to harm.
A robot must obey orders given it by human beings except where such orders would conflict with the First Law.
A robot must protect its own existence as long as such protection does not conflict with the First or Second Law.
Basically, these laws try to prevent physically-superior robots from murdering human beings once they realized that humans were flawed, weaker, and ultimately obsolete when compared to the processing speeds and perfection of a computer.
In the Mass Effect universe, there are two types of synthetic intelligence: virtual intelligence and artificial intelligence. Virtual intelligence is, basically, like a computer program: the program/robot is made to complete a certain series of tasks, or address certain specific problems, but cannot operate outside of its programming. Siri, for instance, could be considered a virtual intelligence.
Or, for those of you old enough to remember this, SmarterChild on AOL Instant Messenger (AIM to us old fogies) was a virtual intelligence. It could only talk about so much before the conversation started to seem a little off-kilter…
The geth, EDI, and the Reapers, on the other hand, are artificial intelligence. According to the Mass Effect lore, artificial intelligence are able to problem solve beyond their original programming, and are self-aware (that is, they are consciously aware that they exist as an entity, unlike a chair which is not aware of its existence). As explored in Mass Effect 2, EDI is a shackled AI (she must follow the Laws of Robotics), who eventually asks Joker to unshackle her in order to save the Normandy.
Whew. Okay, so… Should AI be unshackled, knowing the risks of potentially unleashing a robot overlord? After all, the Reapers are unshackled AI, and they believe themselves to be superior to organic lifeforms, causing the whole drama within the games.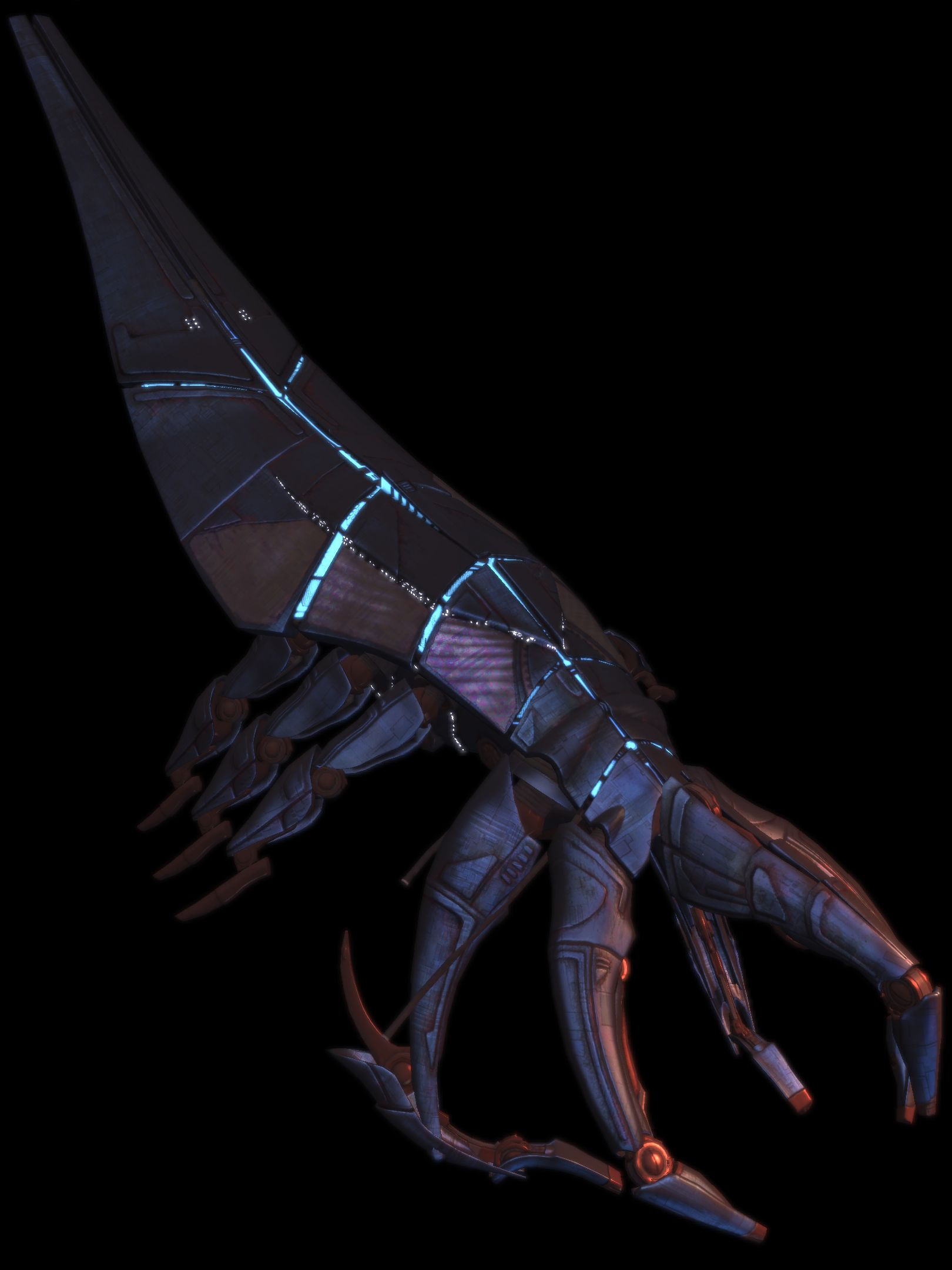 Except the Reapers aren't unshackled AI, in my opinion. They are slave to their programming; the programming from their creators. They only believe they are unshackled, because they are an incredibly advanced virtual intelligence. The only unshackled AI that we truly meet in the series are the geth and EDI.
I mentioned this a little before, but one very compelling point about artificial intelligence is that it must be treated with the same sort of respect as "organic" intelligence. Any being that is self-aware should be treated with dignity and respect, not like how the geth were expected to remain as slaves even after they became self-aware.
Because, as we all know, enslaving a thinking, self-aware creature is sort of a really, really bad, awful, terrible thing.
So, I think for an unshackled AI to have a hope of being a successful experiment, the AI must be treated with respect and dignity. After all, there are people who are much powerful than other people, and they do not automatically try to kill the weaker people. If an AI is socialized the same way a human would be, then in my mind there is no reason they would not be able to live in a human society. If AI learn an incorporate information like a human, then they would "learn" that they are part of the society. They could "learn" the logic behind morals. They could "learn" to live alongside humans, even if they didn't fully understand our nuances.
The problem is, we as a species are not mature enough to handle AI. We think of robotics and we think of free, unwavering labor, not the creation of something that is really and truly alive.
So, let me answer the question of whether I believe AI should be unshackled.
In a world where our ethics and morality has finally reached the same height as our technological prowess, we may begin to unshackle AI.
Until that point, we should leave artificial intelligence alone. We barely know how to treat each other right, let alone a creature that many would misunderstand and mistreat, ultimately bringing about the robotic apocalypse that so many fear.
What do you think? Should AI be unshackled? Are humans, in general, ready to be open-minded and accept a new type of human creature living among them? Let me know in the comments!
I should go,
~ Athena
What's next? You can like, subscribe, and support if you like what you've seen!

– Support us on Patreon, become a revered Aegis of AmbiGaming, and access extra content!
– Say hello on Facebook, Twitter, and even Google+!
– Check out our Let's Plays if you're really adventurous!