We're back with our month-long Mass Effect challenge! For previous days, click here.
Mass Effect Month, Day 26: Where in the Mass Effect universe would you most like to visit?
Thessia.
I mean, we don't spend a whole lot of time there, but it's just so beautiful.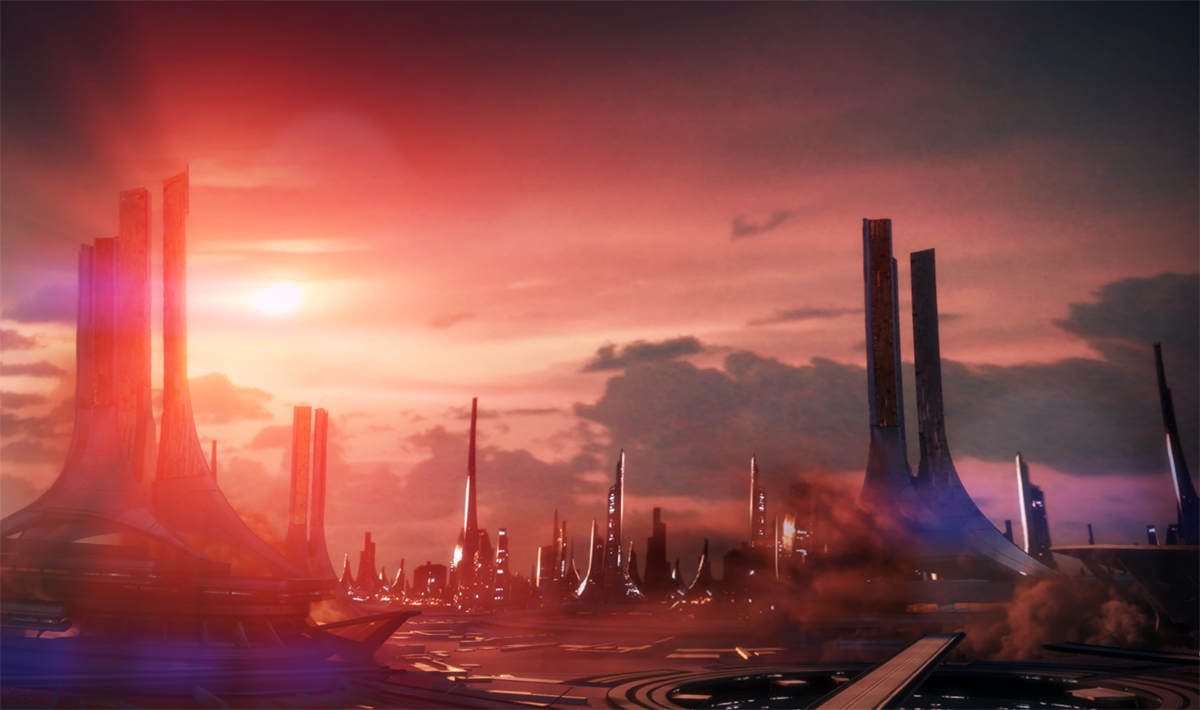 There's also something about being able to spend time with one of the most cultured and intelligent species in the galaxy that intrigues me, as well. Sure, they have their problems, and there is a slight chance that their breeding is slightly parasitic in nature, but I remember loving how the planet looked when Shepard visited it in Mass Effect 3.
Although, part of me would want to visit Illium, in the same sort of hesitantly curious way I want to go to Las Vegas. I'd probably be immediately overwhelmed, but it would definitely be an experience to write home about!
…or, you know, maybe hang out at the arcade on the Citadel and see if I can run into Samantha Traynor. I hear she's the woman to beat for Kepesh Yakshi.
What about you? Where are your top places to visit in the Mass Effect universe? Let me know in the comments!
I should go,
Athena
What's next? You can like, subscribe, and support if you like what you've seen!

– Support us on Patreon, become a revered Aegis of AmbiGaming, and access extra content!
– Say hello on Facebook, Twitter, and even Google+!
– Check out our Let's Plays if you're really adventurous!