"They never left poor Rudolph join in any reindeer games…"
"Like… Call of Duty?"
We're back with our 12 Days of Christmas Collaboration, hosted by Kim over at Later Levels!
On the ninth day of Christmas Collab, Kim asked of me: The presents have been opened and dinner has been eaten, so you've got a bit of time for gaming while Gran is snoozing on the sofa. What's the best video game to play during the holidays?
For me, anything that can be played with someone else is the best type of game to play, whether that is with couch co-op or with the more "traditional" pass-the-controller play. I've already talked about playing Tetris with my family, and usually there was a fair amount of sharing the controller for whatever the new Christmas game was… even if Tetris was pretty much a staple.
I've talked before about playing Metal Gear Solid 2: Sons of Liberty during one particularly awful Christmas week, and I still dust it off pretty much every year and play around with it, because even though the reason I was playing the game was awful, it was nice to be able to make some really nice memories during that time, and so replaying that game always makes me smile.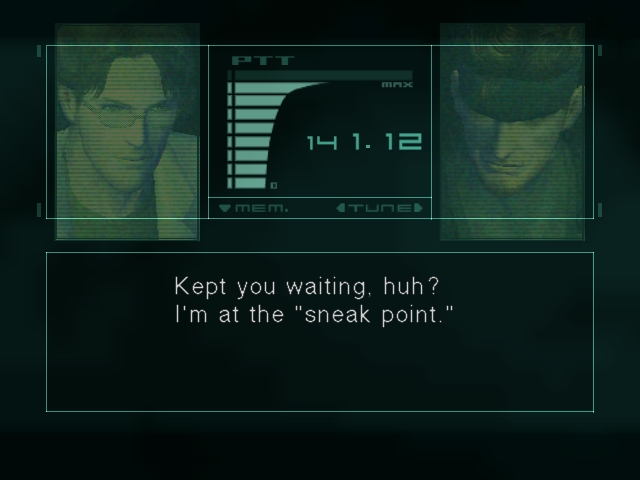 But of course, these are all nostalgic moments, aren't they? I think when not looking back at Christmas Past, the best game to play is the one you've been looking forward to playing and you found nestled all snug under the tree.
What about you? What's your favorite game to play around Christmastime? Let me know in the comments!
Booting up my Playstation 2,
~ Athena
What's next? You can like, subscribe, and support if you like what you've seen!

– Support us on Patreon, become a revered Aegis of AmbiGaming, and access extra content!
– Say hello on Facebook, Twitter, and even Google+!
– Check out our Let's Plays if you're really adventurous!