"Let's do this." *grabs apron*
*pro-mode activated*
We're back with our 12 Days of Christmas Collaboration, hosted by Kim over at Later Levels!
On the eighth day of Christmas Collab, Kim asked of me: It's now time to head out to the kitchen to put on your oven gloves and start preparing Christmas dinner. It consists solely of video game food; what's on the menu?
Well, obviously a most fantastic variety of drinks.
So I thought about creating my menu a few different ways. The first way was to look at the food that video game characters eat or interact with and make a meal out of that. And then I realized that I'd be eating a lot of mushrooms, fish, and chicken, which isn't so bad. But is that all I could come up with? So I took a little peek at reality and, although I'd have to work out all the details, if I were throwing a video game-themed party, the menu might look something like this:
Appetizer: Pac-Man cheese wheel/cheese platter (Pac-Man inspired)
Yes, a little predictable, but I was looking at a cheese display in the grocery store the other day and the way it was set up made me think how alike cheese wheels look to Pac-Man. Cut a little wedge out and line up a few grape tomatoes in front of it and you've got yourself a cute little appetizer. This could also work with gouda, or brie, or any cheese that comes in some sort of round form.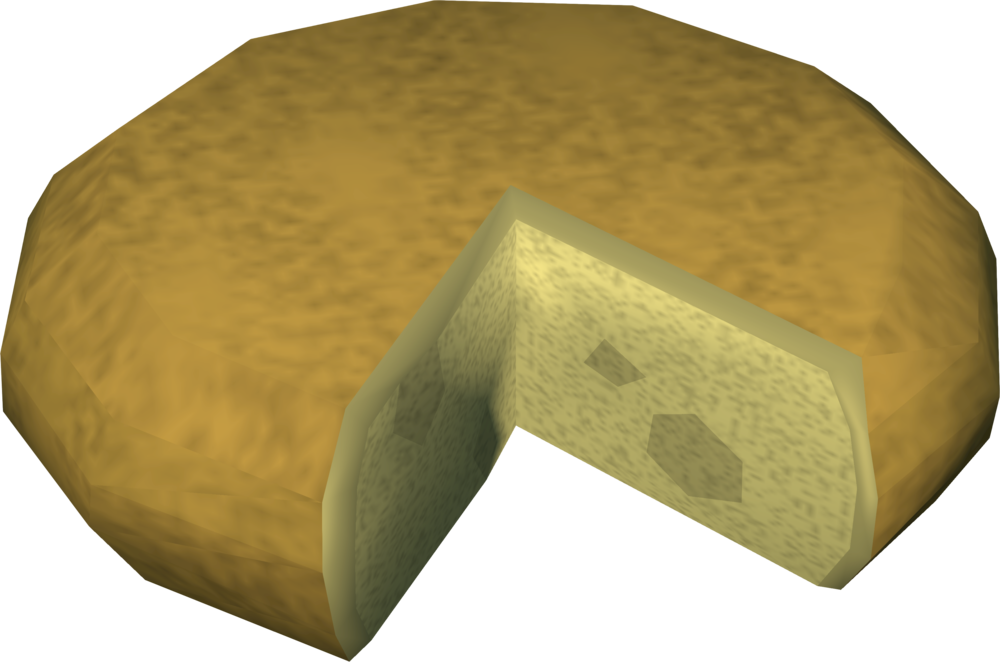 …or, you know, because I know someone will comment on it, it could be a cheese wheel from the Dragon Age or Runescape worlds (or a Mass Effect: Andromeda Easter egg…).
Soup: Butternut squash soup (Legend of Zelda inspired)
This is literally all I could think of when Link would order pumpkin soup in Skyward Sword, and I think it would be absolutely delicious and festive for this time of year. Another not-very-creative one, but it would taste good! Maybe I'd find little pumpkin bowls to serve it in for extra cuteness, too…
Starch: Smashed banana-tatoes (Donkey Kong inspired)
A while ago, I read a recipe in a magazine about mashed potatoes that had bananas in them. I've had mashed potatoes with peanut butter before, which were pretty good, and so I thought that this would probably be good, as well. The recipe called for one banana per eight-ish potatoes, and had a little brown sugar in it. Obvious banana-for-Donkey-Kong reference is obvious, but I thought the brown sugar would not only provide a little sweetness and flavor, but also show that underneath all that simian is a sweetheart (aw).
Protein: Wall-chicken and sirloin rocks (Castlevania and Legend of Zelda inspired)
I remember watching a friend play Castlevania, and wondering why there was chicken hidden in the walls sometimes… Anyway, the chicken was a relief to come across, as I recall, and so some nice fried chicken seems like the perfect way to pay homage to this in-game comfort food. I'd also probably put the chicken in a basket surrounded by a small "wall" of dipping sauces that it would have to "pass through" in order to be consumed, even though I'm sure no one would get it.
The idea of "top sirloin rocks" from Ocarina of Time always made me chuckle, and so I'd probably make little hamburger bites for this. Some sort of quality ground beef, seasoned with some garlic and onion powder, and mixed with a very sharp cheddar, ketchup, and a little relish for color, rolled into small balls and baked in the oven. They'd look like little boulders, but have the added bonus of probably not breaking any teeth.
Vegetable: Power flower salad (Mario inspired)
Spring greens are great, aren't they? And with a touch of fresh flowers, it would be a nice little nod to the power-up flowers, wouldn't they? And for a dressing I'd use a nice light mustard vinaigrette to give it a little kick, like fire flowers have…
Dessert: Cake
I tossed around a couple ideas for this, including lemon squares cut to look like litte Triforce pieces, but really, I so wanted to say I'd make a black forest cake with a portal theme, perhaps with "the cake is a lie" iced onto it and candles moving through blue and orange portals that were iced onto the surface, and that would be cool, but then I saw this cake online and decided it was now my geek-baking goal to make it:
Yes, that is a cake. It has fondant for the icing part, which is how the design maintains its crisp shape. The cake part is easy enough, but I haven't worked with fondant, even though I know people say it can be tough to get the hang of at first. But what a show-stopping piece!
And if you all weren't in a food coma by that point, I'd bring out Link's famous apple pie.
And some Final Fantasy-inspired flan.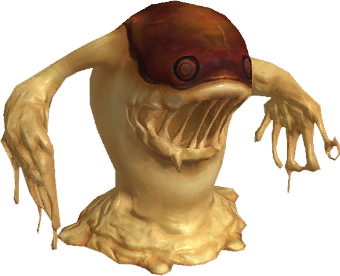 And then, I'd…
*sees guests passed out on the couch*
Mission accomplished.
What about you? What would be on your game-themed menu? If I threw a party with these foods, would you leave with a full belly, or quietly call for take-out on your way home? Let me know in the comments!
Already renewing my gym membership,
~ Athena
What's next? You can like, subscribe, and support if you like what you've seen!

– Support us on Patreon, become a revered Aegis of AmbiGaming, and access extra content!
– Say hello on Facebook, Twitter, and even Google+!
– Check out our Let's Plays if you're really adventurous!