A new year, a new Monday series! As the title implies, Metacognition will be the thinking gamer's guide to thinking about games. We've talked a lot about games, and challenged ourselves to write about them, even if we knew little about the game we were talking about, but here, it's all about the player behind the controller (okay, and a little bit about games, as well). So, join us for some deep thoughts (and maybe the occasional not-so-deep thought) about gaming. If you find one you'd like to answer, you can either comment below or write a post and share the link so we can all read your fantastic thoughts!
What is a good video game to introduce a non-gamer to the medium?
I think there are as many answers to this question as there are gamers. Although I think we would all agree that a good introductory game would be a good one.
Well put, Athena, I hear you grumble. But what does that mean?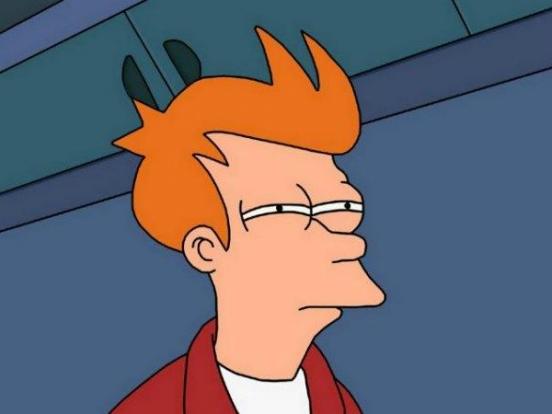 Most people agree that a good game should have understandable and responsive controls, a clean UI, and (where applicable) interesting characters and a good story. Although games have been around for the shortest time compared to other media, we have already established many elements that make a "good game." But I think, when first starting out as a fresh-faced gamer, one oft-overlooked detail is of paramount importance:
The video game needs to teach you how to play it.
No, I don't mean through endless texts or stiffly-choreographed tutorial levels. Not those awful minutes or hours that seasoned gamers hate, because those same areas are the ones that can overwhelm someone new to the medium. When a game lets the player learn it just by being in it, it can present as more accessible than being handed a user's guide to read and memorize.
Sure, with open-world games sometimes it's nice to have a hint or two, especially if the mechanic isn't something intuitive, but then again, I might not dump a brand-new gamer into an open- or sandbox-world and expect them to function.
A game like Journey or RiME might be a little too "open" for someone without gaming experience to play as a first game unless they were really determined, but from my own experience, Journey changed a friend's mind about video games one day when we sat down, I handed her the controller, and said, "Just walk toward that mountain." Journey is gentle enough to not be intimidating, but open enough (and, some might say, boring enough) to encourage exploring.
The difficulty curve is gentle, and each element is introduced in isolation before being integrated somewhere else. No matter how far the player strays, though, it's impossible to "fail" or become hopelessly lost or frustrated: always there's the mountain to guide you – no map, no inventory, no irritating side character telling you where to go. The game lets you learn it by playing, and keeps things different enough to be interesting, but far from the cusp of frustration.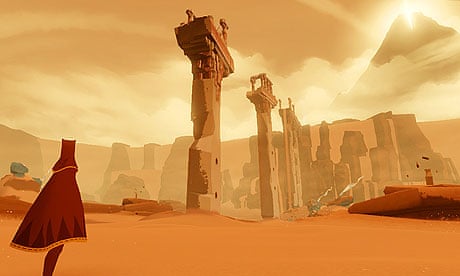 If we really wanted to talk about "gateway" games, I would recommend Tetris. It looks deceptively simple, and yet feeds out brain with everything it wants: patterns, things fitting perfectly into other things, and consistent feedback on its performance. Because of this, the game easily teaches itself to the players, and does it so well the players don't even realize they are slowly being immersed into the world of stacking blocks. Like today's Candy Crush, Tetris is a master of grabbing our attention and our brains and refusing to let go.
The Bottom Line
At the end of the day, introducing a new person to video games is like introducing someone to any form of entertainment they are unfamiliar with: their own tastes and interests must be taken into account. If they love fantasy novels, a game in that setting might be motivating for them. If they like rhythms or patterns, maybe a more rhythmic game would spark their interest.
But no matter what game is pulled from the shelf, it should be easily understandable and strike a balance between interesting and frustrating. The game should present the best of what video games have to offer: something challenging, fun, interesting, and, above all, understandable.
What would be a game you recommend to a non-gamer? What is it that makes it a good "entryway" game? Let me know in the comments!
Thanks for stopping by, and I'll see you soon,
~ Athena
What's next? You can like, subscribe, and support if you like what you've seen!

– Support us on Patreon, become a revered Aegis of AmbiGaming, and access extra content!
– Say hello on Facebook, Twitter, and even Google+!
– Check out our Let's Plays if you're really adventurous!