It's been awhile since we've tackled a Big Question posed by the Well-Red Mage, but I've seen this topic hotly debated on social media and on game forums, so I figured I should add my opinion to the sea of opinions held safely in the hands of the internet. The Well-Red Mage addresses this question by the numbers, and Ian from Adventure Rules takes a look at it from an angle of accessibility and difficulty.
From retro-game aficionados, I often hear that games were much better way back in yesteryear. There wasn't as much shovel-ware. Games were made for gamers to have fun, not for a company to make money. You could just pick up a controller and play, without having a tutorial shoved down your throat. And the games were amazing and stand the test of time.
To look at this a different way, games "back then" went through more tests and controls, so the quality had to be higher. Today, any random Joe Gamemaker can slap something together and put it up on Steam to muddy the pristine waters of the gaming industry, and that's not to even address that money-grubbing publishers will push out games to make money, rather than to entertain their consumer base. All of this serves to muddy the waters of the gaming industry and bring down quality.
But Athena, you ask. Games were so much better back then! Didn't you love the time you spent playing on your NES?
I did. I do. I also enjoy the time I spend playing on my Playstation 4. But enjoyment isn't the issue. The issue is whether the overall quality of games is improving. The way I see it, the gaming industry hasn't changed over the years, but rather technology and accessibility to games has changed and the industry is scrambling to adjust. To illustrate this, we need to go back to 1983.
The Sun Before the Burn
It was a good time for gaming. Atari had a few systems out, the most famous (now) being the Atari 2600, and it sat alongside other consoles including ColecoVision and the Magnavox Odyssey. Bringing home arcade games was apparently a worthwhile investment, as upon its release in 1977, Atari sold 400,000 units. As if that weren't boggling enough, when adjusted for inflation this console cost about 800USD in today's money.
And gaming was good.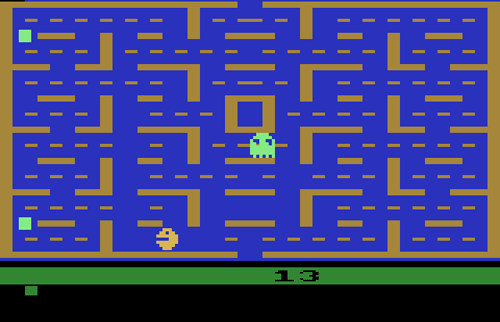 Around the same time (1982), the Commodore 64 was released, which for those of you who might not know, was not a device specific for games, but was rather a home computer. There is drama about Atari trying to cash in on that, but these are the main players on the field that need to be accounted for.
Now, Atari was a game company, meaning they produced their games in-house, like Nintendo does now. However, Atari did not appear to think crediting their developers was necessary, so long story short a few developers broke away and created Activision, and after a court battle it was determined that it was perfectly legal for companies to produce third-party games for a console. With that, we were off to the races as other third-party developers, including Konami Game by Apollo, Mattel, Imagic, and Fox Video Games, came into existence.
And gaming was okay.
But it was the beginning of the end.
1981 saw the release of iconic and relevant titles like Frogger, Donkey Kong, and Galaga, but something started to go wrong in 1982, with the number of games released skyrocketing in a manner that suggested, as game critic Bill Kunkel said in 1983, that companies "licensed everything that moves, walks, crawls, or tunnels beneath the earth." As an easy-to-find example, Purina (the dog food company) created a game called Chase the Chuck-Wagon in order to try and cash in on that waiting video game fortune (and product placement).
What Goes Up…
In 1982 the number of video games on the market quadrupled, and many of these titles were rushed and poor quality, and many others cash grabs by companies simply trying to make money from the new video game fad and get their products in front of more eyes. Except a few things happened. First, retailers didn't have enough space to stock and hold so many titles, so games went unsold and, without these profits, third-party developers began to fold. Next, Atari did something that games still struggle with: tried to make a game from a movie.
The game version of E.T.: The Extra-Terrestrial is often blamed for the 1983 crash, but in reality it was the rotten cherry atop a pile of half-baked ideas. Atari was so invested in making this game that it bought the rights for 20 million USD (around 50 million USD in today's money), and proceeded to start making the game in July in order to be ready and released for the holiday season that year. Howard Scott Warshaw, the developer, was given about five weeks to complete the game so it would be ready. If you've never played E.T.: The Extra-Terrestrial, here's a fun let's play to sate your curiosity:
What happened next was unsurprising. Little gamers excitedly popped in E.T. to their Atari 2600s, and were met with… well, that. On top of the returns already happening due to the influx of games and lack of retailer space, thousands of copies of E.T. were returned to retailers because the game was just so unplayable. It was the final straw, and it broke the back of the games industry. Japan swooped in with its Nintendo Entertainment System (note that it was an "entertainment system" and not a "games console"), and the rest is gaming history.
So let's not forget that games back then were crap, too. We cannot just start at the NES years and pretend what came before didn't happen.
Neolithic Period
Well, I hear you type. You can hardly argue with the success of the NES and SNES. By the time those consoles came around, the games were on point!
Were they, though? Were they?
What about Dr. Jekyll and Mr. Hyde, a game that happily changes its rules without warning the player and joyfully changes control schemes depending on which character is the current playable one?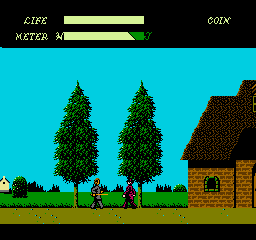 While we're talking about games that hate you, what about Super Mario Bros: The Lost Levels? Like Dark Souls, it sets out to punish the player for playing it like other games, but unlike Dark Souls does it in a way that comes out of the arcade era, meaning it's not particularly fair or upfront about it.
BUT ATHENA, you cry indignantly. You forgot <insert name of many NES and SNES titles that people liked>
I acquired an old NES a few years ago, and it works intermittently. However, I got it started up the other day and popped in Super Mario Bros., and settled in happily to play one of the games that defined my childhood growing up. Then I popped in Mega Man 2 and had some fun with that as well. Then Zelda II, and immediately began missing all my hand-drawn maps.
And you know what? Those games were a lot of fun. I'm not sure they could be considered the best games ever made, but they were/are solid experiences and laid the foundation for future games, which is no small feat.
Then I took a look at my games shelf. Some games, like Journey or RiME, are easy to pick up without direction. Some games, like Super Mario 64, opened the game by telling you how to use the controller and to read the signs hint hint that would tell you how to use the controls. Others, like Dragon Age: Origins, have a brief tutorial in-game to just let you know what all the buttons do. Still others, like The Witcher 3, give you a tutorial whenever you open a new menu and won't let you proceed until you do the actions barked at you on the screen.
In his post, Ian from Adventure Rules mentions that the original Legend of Zelda game gave the player no instruction. However, it is important to remember that The Legend of Zelda came out in an age of having a controller with a directional pad, two intuitively-labeled buttons, and two remaining buttons that did one thing each. It was a lot easier to intuit what the buttons did – or at least there were fewer buttons to try. Add to that the simplicity of the graphic style and the two-dimensional layout, and it's easy to see that there is only so much one needs to do to navigate across and the screen.
Compare that to the beginning of three-dimensional games. Look at the controller for the Nintendo 64. Same directional pad/joystick and A and B buttons, but also shoulder buttons, a Z button, and four C buttons. Good luck.
What about the original Xbox controller? Add another joystick. Playstation 4? Add a track-pad that also doubles as another button.
Oh, and by the way: you're in a three-dimensional open-world where you can move the camera, traverse changing landscapes, pick up and use items (not even on a menu screen sometimes), lock onto enemies, switch between weapons, and take screenshots of your progress.
I say all of this to say that, as our technology and games have changed and become more complex, so have our controllers. And thus so has our need for a few hints as to what the buttons do. Does this tutorial mindset go too far sometimes? Yes, absolutely, but telling me that games were overall better "back when they didn't need to be explained" is like telling me your childhood toys were better quality than your car because you could figure out what to do with your yo-yo without someone showing you.
Press Reset
Remove graphics and art from the equation and the question still remains as to whether the quality of video games has improved over time. Honestly, if I were to qualitatively average out all the games I've played, I would say that the quality has remained the same at the very least, and improved perhaps a little at the very best.
We have the ability to tell profound stories in modern games, but so did Missile Command. We have characters that people fall in love with and look up to, but Samus has had quite a following since her introduction way back in 1986. We have games like Ride to Hell: Retribution, but then there were games "back then" like Custer's Revenge, too.
The only thing that I can clearly see as absolutely being better "now" than "then," (and I'm sure there are people who would disagree with this, as well), is that games no longer see the player as the enemy. That is to say, they are not designed with the mindset of trying to squeeze out more and more quarters from their unsuspecting fans.
Oh, dammit.
What do you think? Has gaming quality improved? What does that even mean? Let me know in the comments!
Thanks for stopping by, and I'll see you soon!
~Athena
Do you like what you've read? Become a revered Aegis of AmbiGaming and show your support for small creators and for video games as a serious, viable, and relevant medium!