Welcome back to Metacognition! Join us for some deep thoughts (and maybe the occasional not-so-deep thought) about gaming, and catch up on all the previous deep discussions here. If you find one you'd like to answer, you can either comment below or write a post and share the link so we can all read your fantastic thoughts!
---
What are five ways for a game to win your heart?
Um… I can do this in two:
Have a dragon on the cover
Be developed by BioWare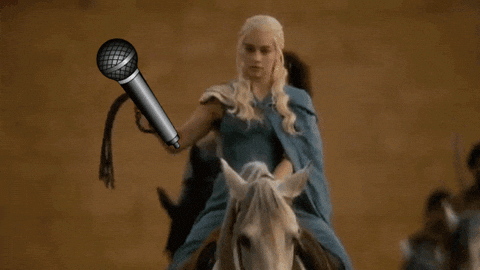 I'm kidding of course (not really, but you know what I mean). Although this did get me thinking about what I really like about games. I've already talked about how I didn't dislike the endings to Mass Effect 3, and even though I was disappointed with some things in Dragon Age II, there were plenty of things I really liked about it. I've been playing through Final Fantasy XIII and, although it was sadly interrupted by Year of the RPG, I really have been enjoying my time with it. I even found plenty to love in Mass Effect: Andromeda.
Do I just have poor taste in games? Am I overly forgiving? What's going on?
Well, obviously I have great taste in games, so that can't be it.
And I can judge things pretty harshly, although I try not to put anything on full blast on the internet, so I can't link to any example.
So I looked at the games that have received lots of hate that I might have enjoyed, and compared them to games that I hated, and I did manage to come up with a fairly short list of things that would pull me into a story and have me forgive it, even for design flaws. I also looked at games I've just unabashedly enjoyed, and came up with the following list of five things that will make me love a game.
Please note, a game doesn't need to have all five of these things (indeed, few do), but games that I really like have at least one of these characteristics.
Engaging characters
One thing that keeps me going back to a game is if I really care about the characters. They need to seem real, or three dimensional. If the game comments on a character's motivation, I'm sold. There's no deep reason for this other than I am fascinated by what makes people tick, and so I love characters that let me explore that more.

Saying "yes" when the player asks, "Can I do this?"
This is one of the things that I really love about the Metal Gear Solid games. There are so many small details programmed in, just in case the player want to, for instance, call the Colonel while standing in front of a urinal, or take a picture of Raven, or wait seven days before picking the game up again to bypass a boss fight (or take out said boss during what appears to be a cutscene), or take a vent instead of the front door. I've tried so many things in those games, just to see if I could, and the answer was always a subtle but much-appreciated "yes, you can." It's very validating to the player.

Responsive controls
It's a stereotype to blame lag for a character's death, but when it happens for real, it grinds my gears. 

Spec Ops: The Line

is guilty of not doing this, and it was just… frustrating, playing Russian roulette with the controls in a game that required a certain amount of precision. It doesn't have to be Arkham, Shadow of Mordor, or Hellblade levels of responsiveness, but I want controls that feel good, make sense, and are consistent throughout the game.

An engaging story that can be discovered just by playing the game
I think of a game like Gone Home. There is so much potential for the story to get "messed up" as the player explores the house, but somehow, magically, the story unfolds in the way it's supposed to without making the player feel like they are being led around. Ian from Adventure Rules wrote an article about an open closed world and I think that's encompassed here: the story is tight enough and lacks the "bloat" of huge open-worlds, but also gives the player freedom to explore and experience (see point number two).

A dragon
No, seriously, hear me out. I'm a fan of fantasy stories. That's just how it goes. So while the game doesn't need to have a literal dragon in it, if the premise is fantastical (and it's done well), I'm going to love it. If it captures the "fairy story" as Tolkien describes it in his essay, "

On Faerie Stories

," I'm going to like it. love the magic of "traditional" fantasy places like Thedas and Middle Earth and Narnia and Hogwarts, and also the science-fantasy worlds like those in Star Wars and Mass Effect.

Bonus: I also like when games don't take themselves too seriously and include little jokes in it. It's no surprise that games like MGS, Dragon Age, and Mass Effect do this, is it?
What about you? What are five things that really make your heart go pitter-pat when it comes to games? Let me know in the comments!
Thanks for stopping by, and I'll see you soon!
~ Athena
What's next? You can like, subscribe, and support if you like what you've seen!
– Support us on Patreon, become a revered Aegis of AmbiGaming, and access extra content!
– Say hello on Facebook, Twitter, and even Google+!
– Check out our Let's Plays if you're really adventurous!