We're back with our "Let's Talk About…" series! Check out the previous chats here.
Let's Talk About… the Nintendo Entertainment System!
I mean, what can you even say about this system that hasn't been said already? I've already blathered on about how Santa brought me Kirby's Adventure to be my very own game after M.C. Kids and a horrifying Seseame Street game didn't work out. I spent so many hours with that game… Sometimes my brother or sister would play with me, and sometimes I could even convince my parents to hang out while I played, but I remember being so proud when I finally beat the game all by myself. Considering I was *cough cough* years old and I had been trying and failing and trying to beat The Adventure of Link for so long, it was quite an accomplishment.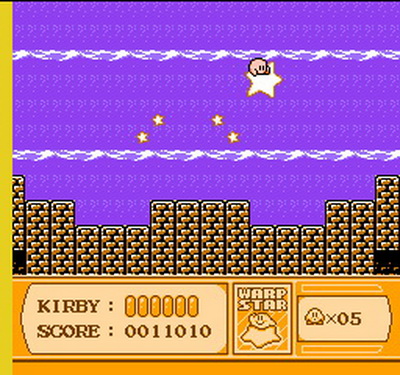 And I know I've talked about how much I loved Winter Games, and how much I loved (and was good at) the speed-skating event (ironically one of my favorite events in the real-life Winter Olympics, as well). Or how I never understood why making the figure skater fall own resulted in higher scores. Oh, and the poor ski jump guy would would sometimes be purposely crashed because his little ski's looked funny sticking up out of the snow.
Or my love of Zelda II, which I will probably never beat but was my first foray into Zelda games and RPGs, even though I didn't know it at the time. Either way, the time I spent with that game was amazing.
I suppose one of the hot topics going around about retro versus current gen is whether the games were harder back during the NES days. And you know what? I'm not sure. I actually sat down and made a list of things that were hard about NES games and hard about current gen games, and they worked out fairly evenly.
NES games were fairly opaque sometimes regarding what you were supposed to do (which has whiplashed in the other direction with some current games), but current games sometimes provide such diverse combat/skill mastery needs and complex story lines with moral dilemmas. I would hardly say a game like Dark Souls is easy, but I wouldn't say a game like Kirby's Adventure is particularly hard, either.
I think sometimes what has changed is simply a matter of devs trying to make the games inclusive for people who maybe aren't as versed in a particular type of game, or adding markers so you don't get lost forever in a giant world map. Once games became three dimensional, and even moreso once games became "open world" or "sandbox," it was harder for a game to just hope you'd intuit everything about it.
Sure, we still press all the buttons when we start a new game to see what they do, but the first time I picked up, say, Dragon Age: Origins, I was glad there was a tutorial teaching me about the radial menu and power mapping, because I hadn't come across that before and that's not something you can exactly intuit the same way you can intuit what Mario is supposed to do in Super Mario Bros.
So, as always, it's complicated.
What do you think? What is your favorite NES memory? Do you think gaming was simpler back then, or were games much more difficult than they are today? Let me know in the comments!
Thanks for stopping by, and I'll see you soon.
~ Athena
What's next? You can like, subscribe, and support if you like what you've seen!

– Support us on Patreon, become a revered Aegis of AmbiGaming, and access extra content!
– Say hello on Facebook, Twitter, and even Google+!
– Check out our Let's Plays if you're really adventurous!