It's been a while since I've written about the quagmire that is gender and gaming. But we're winding up for another set of posts on the topic, and what better way to ease into this topic than talking about toxic masculinity and toxic femininity/feminism?
The Issue of Non-Issue
What fascinates me about this particular issue is that because sexim is not blatantly overt in the general population, and gender roles have changed slightly, many people are content to dust off their hands, say, "Problem solved!" and give a side-eye to those who continue to question whether the solutions are as absolute as some people like to claim.
So, in this particular article, we will be defining masculinity and femininity, and talking about when these constructs are taken to their unyielding extreme and begin to not work in harmony, but strike at the foundations of a cohesive society.
A Few Definitions
When I posted about this topic on Patreon, I had a nice discussion with LightningEllen about toxic masculinity and toxic femininity. What was most striking to me was that there was no real definition to the latter and, indeed, the two of us had wildly different ideas as to what these terms actually entailed.
So, to make sure we are on the same page, for the following article, I will be defining the above terms thus:
Masculinity: physical, emotional, and behavioral traits traditionally associated with men. These characteristics are active (that is, the person is taking an active role in social contexts), and are opposite to the feminine.
Toxic masculinity: a state of being wherein masculine traits are exhibited to a point that they are harmful or oppressive to the person exhibiting the traits, and/or to those around them. A man must never show weakness in any capacity: physically, mentally, or emotionally.
Femininity: physical, emotional, and behavioral traits traditionally associated with women. These characteristics are passive (that is, the person is being acted upon by other forces, such as the masculine), and are opposite to the masculine.
Toxic femininity: A sub-group under toxic masculinity. It is a state of being wherein feminine traits are exhibited to a point that they are harmful or oppressive to the person exhibiting the traits, and/or to those around them. Tends toward women being passive and being acted upon, rather than taking action.
Feminism: a social idea that the genders should be equal in social, cultural, and vocational positions.
Third-wave feminism: Extreme, revenge-filled feminism. It is a set of ideas that proclaims women to be superior to men, or otherwise labels men as "the other" or, worse, "the enemy." Also sees women who want to be stay-at-home moms, believe that men should be the breadwinners, and/or who simply don't believe men are The Enemy, as "the enemy."
When It's Okay, and When It's Toxic
I have a radical idea: masculine and feminine are actually made to complement each other. The strength, courage, independence, violence, and assertiveness are balanced by empathy, gentleness, and sensitivity. There is nothing inherently wrong or toxic about any of these characteristics, and having a balance of both is – or should be – considered ideal.
When this begins to crumble is when they are taken to their extreme, to the point where a person is expected to have all of Column A without ever demonstrating characteristics from Column B. The characteristics in the above paragraph are some examples of masculinity and femininity, but within society there are many other expectations that pressure men and women to think, act, and feel in particular ways.
When all of these things become toxic, it's because a person has adopted these characteristics, but then also attempts to take away another person's autonomy because of them. This can either be internal or external. For instance, a man might feel pressure to not "show weakness" by crying at a movie, or he might think it's okay to talk over women because he has been raised to always be assertive with his ideas. A woman might feel pressure to wear makeup and be appealing for "the male gaze," or she might think it's okay to wield her emotions like a weapon.*
Notice something here. These are both harmful, please make no mistake about that. But when one group is always the one "acting" and one group is always being "acted upon," it not only harmful to the individual, but can be harmful to the group as a whole.
A Brief Digression
But Athena, some of you might wonder. If everyone just stayed in their gender roles, this wouldn't be a problem. You said yourself that masculine and feminine are complements of each other!
The hammer and nail argument, yes. In Japan, there is a saying that roughly translates to: the nail that sticks out gets hammered down. Sure, yes, if everyone sat down, shut up, and continued on, yep this wouldn't be a problem. We'd all be squeezed into our tiny little cookie cutters, whether or not we really fix, and go through our lives peacefully, if not incredibly unhappy.
Let's face it, people. We're all affected by "The Patriarchy," but because within the confines of the masculine and feminine gender roles one is always active and one is always acted upon, some issues are a lot more immediately or externally harmful, and some are more internally harmful. As a blunt example: men can take what they want, when they want it, but if a woman wants something for herself (which is outside of her "gender role") she must subvert the system and act in a manipulative way, since being assertive isn't a socially acceptable option.
This causes men to be angry at how deceptive "women as an entire gender" are, and then further results in women being expected/forced to deal with/deflect/defuse their anger. And because men are supposed to be dominant, there is no room for listening to "her side" of the story. Man must stay in control, because men are always supposed to be in control.*
Two sides of one horrendous, ridiculous coin.
Games and This Whole Mess
Thank the Maker, we're finally talking about video games.
I'm not even going to attempt to dive into the cesspool that is toxic masculine behavior online or within gaming communities, with gatekeeping, slurs, and general horribleness happening from men to women and men to other men. But I would like to talk briefly about the roles that games play in all of this.
For those of you who have been hanging around a while, you'll know that I am a big believer in representation mattering in games. We emulate behaviors that we observe, whether that is in real life or on a screen. We emulate behaviors more strongly when we have an inherent disposition toward an idea (i.e., it's "in our nature" or "our personality"), but we can also absorb as true the ideas that are presented to us most consistently, even at a subconscious level.
Remember a long time ago when I asked you to play a game with me? And then we talked about what the game was all about? Seeing how certain characters are portrayed, as you guys know, contributes to how a person sees themselves. Yes, it is possible to rage against the machine, as it were, but when operating within a social group, we are expected to fulfill the norms and expectations put on us, with a slight degree of variation (again decided by society) being acceptable. Break all the norms and expectations, and the group at large will not be accepting of your behavior.
How these norms are developed is far outside of the scope of this article, but suffice it to say that once the norms are developed, it is up to the member of society and the media of that society to maintain and enforce those norms. Such is the state of video games and the video game community.
On the video game front, we are given men and women who fall into masculine and feminine boxes. Solid Snake and Cole McGrath, for instance, are as comic-book-hero-esque as characters can get, and are examples of what A Man should be: powerful, aggressive, lacking any sort of emotional display other than outrage or anger (or, if they do, it's not long before the more "acceptable" emotions come back, i.e., sadness turning immediately into anger). Compare to Raiden from Metal Gear Solid 2: still pretty powerful, still pretty aggressive, but also has a girlfriend that he loves and is emotionally hurt by. And fans called him a pansy.
Let's take two queens of gaming, Princess Zelda and Princess Peach. Avoiding stereotypical language, Peach is the woman who waits at home for Mario, baking him cakes and offering him kisses as rewards for doing things for her. She passively waits for Mario to actively go and be the hero. Princess Zelda (with the exception of possibly Wind Waker and Breath of the Wild) is demure and quiet, although enjoys the slight deviation from the norm by being wise and even taking a slightly more active role in Twilight Princess when she actually holds a sword for a few seconds and fires some arrows alongside Link, but sufficiently makes up for this by being largely absent as Link saves the world.
Compare this to another famous woman in gaming, Lara Croft, who started off as a female Indiana Jones and then was somehow twisted into gaming's biggest sex symbol, because it wasn't enough that she was smart and capable and the primary character like her male counterparts: she had to be appealing to men.
Which brings me to the actual point of this article: the effects these games can have on a person. Video games enforce (for the most part) the ideals and values of the society, and so the societal pressure on a man to never be weak, and a woman to always be second, is reflected in that.
Why Is This Bad, and Why Aren't You Talking About Games Yet?
I'll be blunt: toxic masculinity is bad because it hurts people. It forces men into a role that is not sustainable, at least without compromising other people. How can one always be in control, unless one takes control away from another person? How can one always be the strongest, if the other person isn't expected to be weaker? How can one always be right, unless other thoughts and opinions are silenced or belittled? How can one be expected to not emote, and yet be expected to be so compassionate as to risk life and limb for another person? How can a person help bring another person into being, and then think it's okay to say that they are "babysitting" their own children, when in reality they are parenting?
What about toxic femininity? Well, that hurts people, too, but in a more reactive (versus active) way. How can one succeed in a job that requires you to self-advocate, when one is insulted for being assertive? How can one exert independence, when one is expected to sit quietly and wait for a man to come along? How can one ever hope for equality, when there is one superior and one inferior gender?
While some folks may disagree, media is so important. To be clear, no, video games, movies, books, and the like don't need to validate my existence and I'm not asking society for permission to exist. But I'm asking media to have balance, to offer a window into worlds that we might not otherwise see, to offer a window into worlds that could be, if only we tried hard enough.
Because it matters.
Studies have shown that, when men are exposed to video games that glorify the "masculine" stereotype and systematically supports the oppression of women, those men have a greater tolerance for real-life violence against women. The same effects were not seen when women played these same games.
So what does that mean? That means that society primes men to think a certain way (they are "masculine"), and media reinforces that "masculine" means never being feminine, and that harming those who are "the feminine" is okay. Rewarded, even. So that's what one learns.
And thus we have reinforced toxic masculinity.
Video games that portray men being violent toward women causes men to be more tolerant toward violence against women.
I… shouldn't have to say anything after that.
Like violence before this, being subjected to certain themes in certain games can make you more tolerant of them. Maybe there isn't causation between playing a video game and actually sexually harassing a woman, but seeing images of men dominating women reinforces that men are the ones who do the acting, and women are the ones who are acted upon. In these games, men are always in control and always exerting power over others. And the man doing the acting is the hero, and the woman being acted upon is just that: scenery, waiting for a man to show up and give her existence meaning.
So, no, while playing a Grand Theft Auto game isn't going to turn you into a sexual predator, it might make a man feel entitled to a woman, or reinforce that respecting her integrity or right to an existence outside of your gaze/pleasure is not necessary. And that's a problem.
But #NotAllMen!
Yes. Not all men, and not all games. Men are not, I'll remind all of you sharpening your pitchforks, the enemy here. No one is the enemy here. No one is an enemy. Say it with me: no one is an enemy.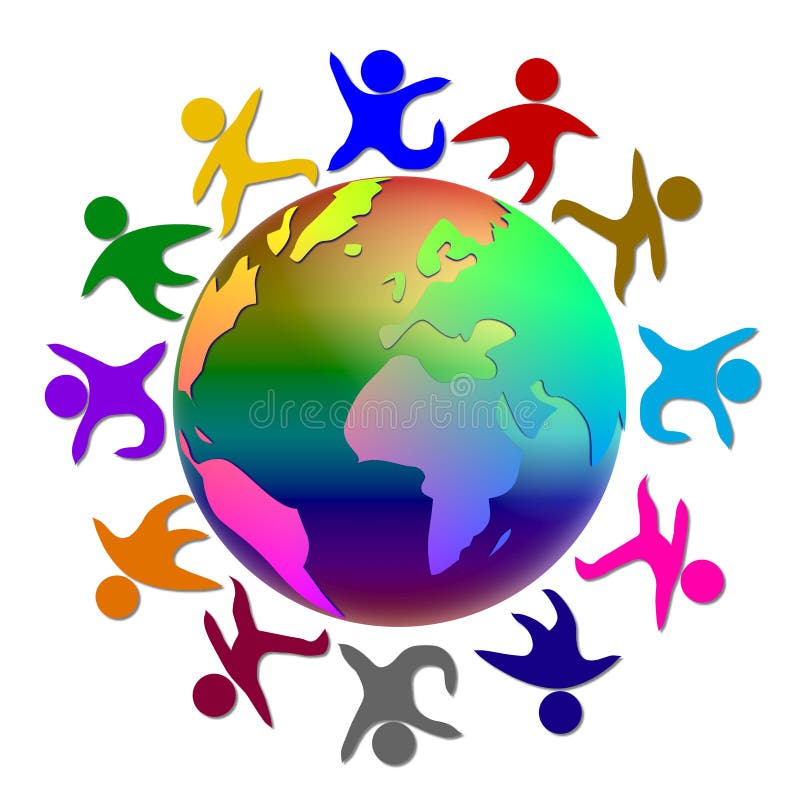 In recent years, games have begun to explore more realistic portrayals of women, and that's great. I'm certainly not saying that power fantasies are inherently bad; after all, who doesn't want to be a superhero all the time? And I'm not saying that no video game should ever objectify or subjugate anyone else. I'm not completely out-of-touch: being able to exert power over someone else makes a person feel powerful. You can't always do it in the physical world, so sure, put it in a game. But also realize that what you put in a game is going to affect how the person interacts with their actual, real world.
So men may feel pressure to never feel anything beyond angry, to "man up" and fulfill any number of stereotypes that can, at the end of the day, oppress their true natures. And women might feel pressured to stay a step behind men, keeping their heads down and their voices soft, waiting to be called on. Society says it, games show it, and that's the only possibility that is ever given.
What I advocate, as per usual, is the inclusion of games into our collective minds that have well-written characters. Yes, there is a whole social brick wall that we're going to run into, because men have been led to believe they can't show emotions, and so will not want to play as a "sissy," as we saw with poor Raiden. Women have been led to believe that being assertive is being a bitch, or that women cannot take care of themselves, and so may instead prefer playing as a "strong" man instead of a "strong" woman.
We're all stuck in the matrix, folks. We are all constantly under pressure by society to fit into the little boxes it provides to us, all little pegs waiting to be hammered down into our respective holes, whether or not we actually fit in them.
I love video games. I love that they can open the door to new realities and experiences that aren't possible in the physical world.
I love that they can open doors into worlds that are possible, and that could be, if only…
I love that games can hold up a mirror and say, here's what is.
And I really love that they are important enough to us that they can influence our behavior.
…We just always need to be aware of the type of person we are being influenced to be.
What are your thoughts on toxic masculinity/femininity? How can this be translated into our real-world communities? Or is this not a problem at all? Let me know in the comments!
Thanks for stopping by, and I'll see you soon!
~ Athena
Do you like what you've read? Become a revered Aegis of AmbiGaming and show your support for small creators and for video games as a serious, viable, and relevant medium!
For more reading on games and masculinity:
Fox, J., & Tang, W.Y. (2013). Sexism in online video games: The role of conformity to masculine norms and social dominance orientation. Computers in Human Behavior, 33, 314-320. Linked here: https://pdfs.semanticscholar.org/be6b/69d4062dd20d35728ff2e515048b1dcd5f5e.pdf
Dill, K.E., Brown, B.P., & Collins, M.A. (2007). Effects of exposure to sex-stereotyped video game characters on tolerance of sexual harassment. Journal of Experimental Social Psychology, 44, 1402-1408.
http://www.marissabellino.com/uploads/7/6/6/1/7661682/content_analysis_video_games_and_gender.pdf