Hi guys,
I'm away this week, taking in some sun down the shore with my family, and so decided to leave you guys with a post talking about some wonderful virtual destinations I wouldn't mind visiting in the virtual world. But then I started thinking that maybe some of these places are based on read-world locations. So I tried to find their physical-world counterparts to share with you, in case you were so inclined to voyage there. Just think of me as your friendly video game travel agent. Here we go!
Beaches and Boats
Assassin's Creed: Black Flag takes place in real world settings in the Caribbean, during the Golden Age of Piracy, back in the 1700s. While I suppose I could be convinced to get my swashbuckle on, mostly I'm tempted by the promise of warm water, beautiful sandy beaches, and large sailboats. Especially large sailboats.
I like big boats. I cannot lie.
Of course, the three main cities you can visit are Havana, Cuba; Nassau, Bahamas; and Kingston, Jamaica. Nassau, pictured above, definitely seems to fit the bill, even though I notice a distinct lack of sailing vessels. But I suppose even paradise on Earth can't always be perfect…
One With Nature
You all knew I wouldn't be able to stay away. The Dales from Dragon Age: Inquisition are lush landscapes, peacefully welcoming all manners of wildlife into its arms. There's something soothing about being around something that seems to feel so alive. I remember going to a park near me and finally understanding the term "silence is deafening," because it was so quiet, the air just seemed to press in on your ears. It was an indescribable and wonderful experience.
This is another instance of art imitating life. The Dales are a real place in Yorkshire, England. For all my readers not from across the pond, it seems like the physical-world Dales are just as lush and green – and I'd imagine just as peaceful – as the virtual ones. To my readers who are significantly closer to Yorkshire, is this true?
Feel the Heat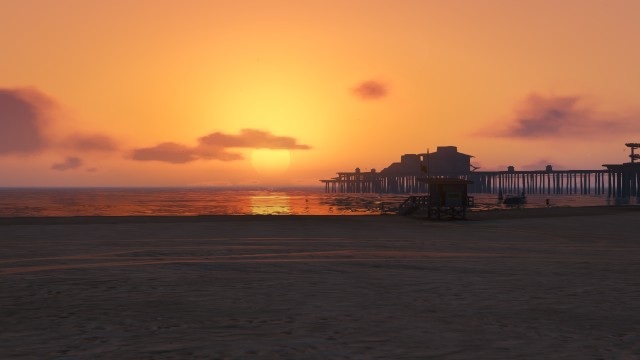 One thing I'll say for Vice City in Grand Theft Auto: Vice City is that, despite the shockingly high crime rate, it had beautiful beaches. I must have the ocean on my brain, but c'mon, how can you not want to jump in this picture and paddle around in the sun-kissed ocean?
I lived in real-life Vice City for a few years, known in this world as Miami, Florida. Yes, the beaches really are that beautiful. Yes, it really is always summertime. Yes, the water is always warm. And yes, most of the police are just as useless as they are in-game. (That's not fair, I'm sure most of them are fine and dandy.)
Royal Treatment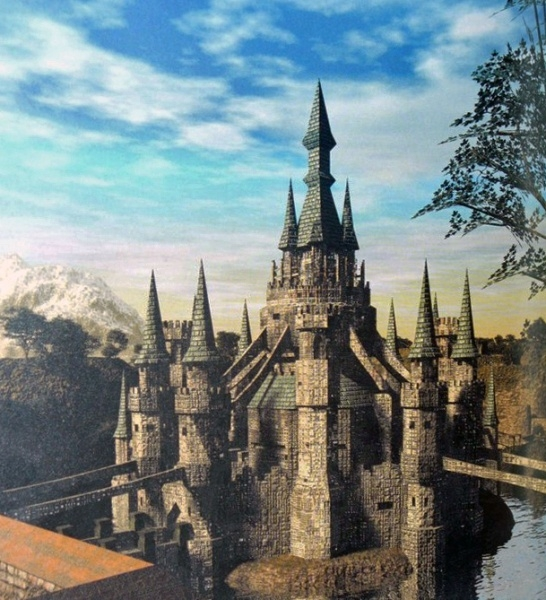 This may come as a surprise, but I actually real like Gothic and Romanesque architecture. So of course Zelda's castle, particularly the one from The Legend of Zelda: Twilight Princess made the list. It strikes me as probably having a lot of nooks and crannies to explore, and Zelda probably has a ton of libraries in which I could lose myself for days.
Happily, the great architecture of Zelda's castle isn't fantasy. Corvin Castle (also called the Hunyadi or Hunedoara Castle) in Hunedoara, Romania, hearkens to the legendary castle, right down to the bridge leading to its door. Built in the 14th century, Corvin Castle is one of the largest castles in Europe. And, fun fact, it's featured as the wonder of the Magyar civilization in Ages of Empire II: The Forgotten expansion pack, released in 2013 for PC.
There you have it! A few destination video games and their real-world counterparts. I hope you enjoyed the sightseeing!
Have you ever seen a video game world that unintentionally (or intentionally) mimicked a location in the physical world? What video game world would you love to vacation in? Does it have a counterpart outside of the console? Let me know in the comments!
Thanks for stopping by, and I'll see you next week!
~ Athena
What's next? You can like, subscribe, and support if you like what you've seen!

– Support us on Patreon, become a revered Aegis of AmbiGaming, and access extra content!
– Say hello on Facebook, Twitter, and even Google+!
– Check out our Let's Plays if you're really adventurous!